March 27, 2023
Welcome back! It's Monday, and it's finally above freezing in New England.
🏦 Situational awareness: Silicon Valley Bank has found a buyer. As of this morning, its remaining depositors will become customers of First Citizens BancShares. More from Axios' Dan Primack here.
Also, Axios Pro Tech Policy launches today. Sign up here.
1 big thing: Chipotle's climate menu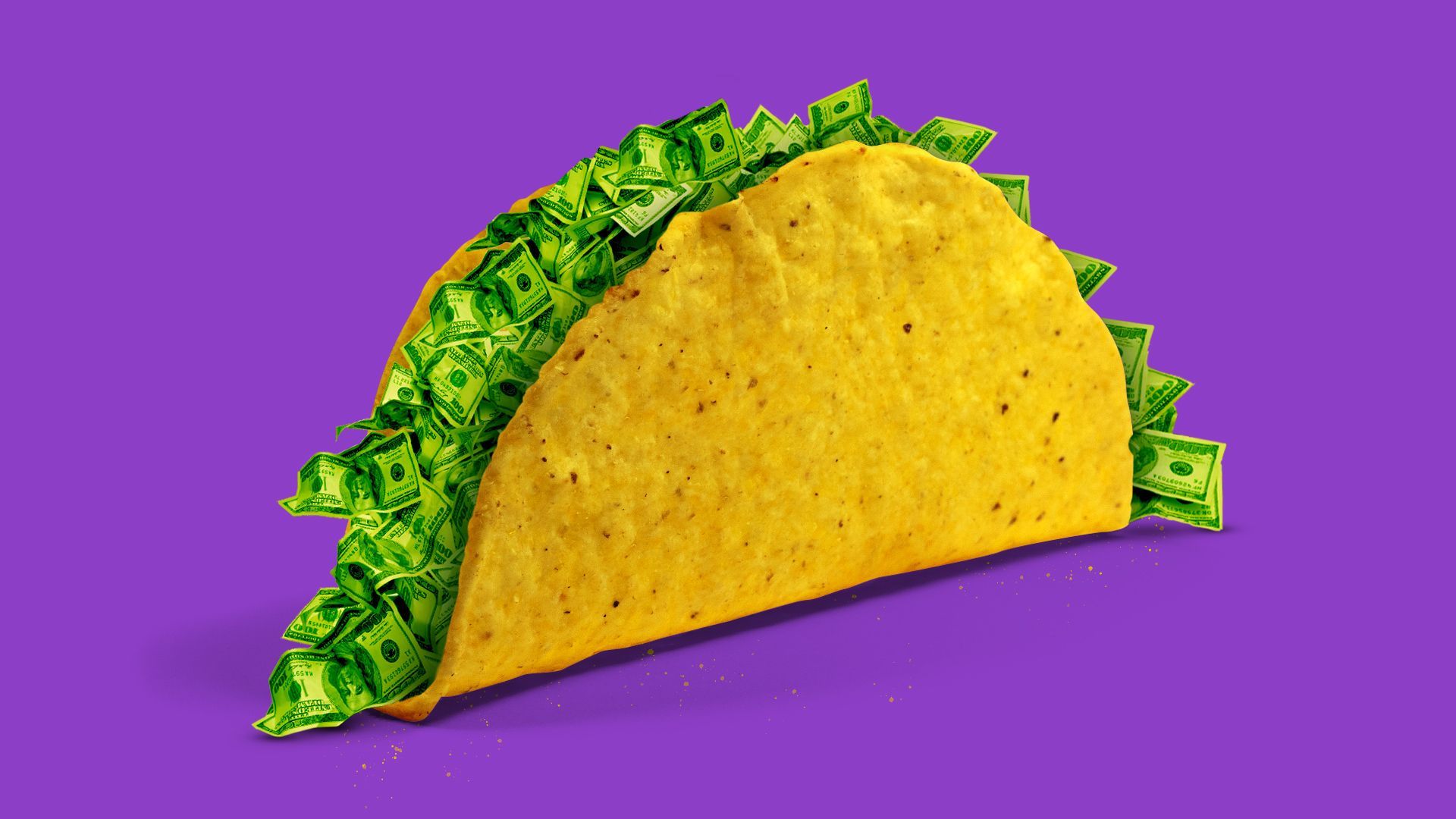 Chipotle's venture fund is directing its capital toward the sustainable food supply chain, with two minority investments under its belt already, our Retail Deals colleagues report.
Why it matters: Consumers say they want more climate-friendly, locally sourced food. Chipotle launched Cultivate Next last year to capture that market.
Catch up fast: Cultivate Next announced early-stage investments last week in Local Line, a food-sourcing software provider, and Zero Acre Farms, a sustainable oils and fats food company.
What's next: Chipotle CTO Curt Garner tells Axios that the fund plans to make three to five investments a year.
Meanwhile, Eat Just, the parent of plant-based egg unit Just Egg and cultivated-meat unit Good Meat, continues to weigh whether the two businesses should be separated, CEO Josh Tetrick tells Retail Deals exclusively.
The company has raised well north of $400 million and is a pioneer in cultivated meat.
Plus: Pathwater, a Fremont, Calif.-based sustainable bottled-water business, is in talks with investors to raise additional cash, CEO Shadi Bakour tells Retail Deals exclusively.
The opportunity to grab more share of the bottled-water market is "so massive" that it would make sense to inject more capital, Bakour says.
View archive