September 10, 2022
Welcome back to Climate Deals: Wheels! This week: the VW ID.4.
If you've tried shaping mashed potatoes with the back of a spoon, you've got an idea of what this drive looks like. Then again: There's a reason everyone loves mashed potatoes.
Let's dig in.
1 big thing: The "everyday driver" EV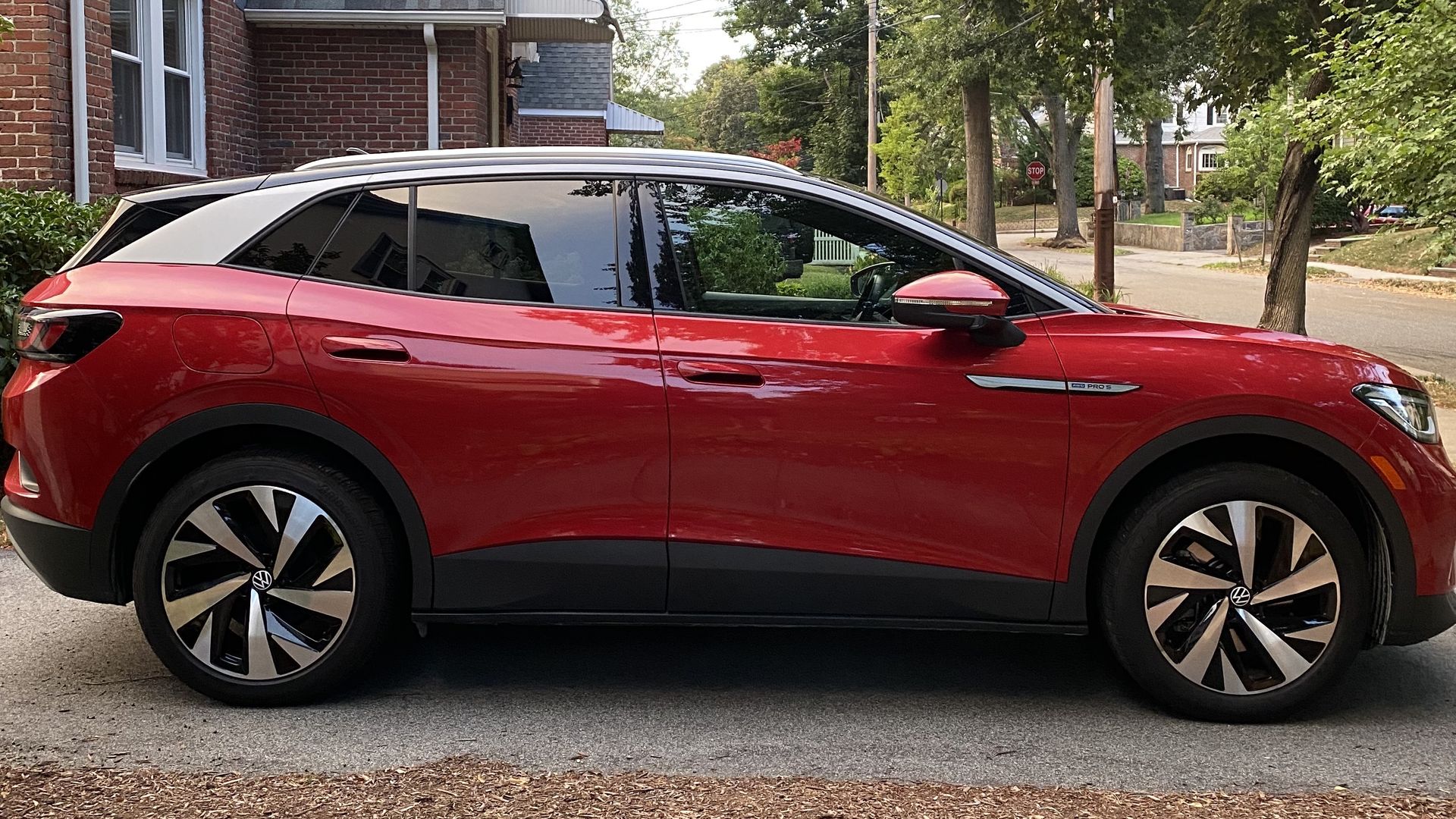 Tesla led with performance. Ford harnessed its icons. Kia and Hyundai leaned into tech. With its flagship EV, the ID. 4, Volkswagen created the "everyday driver for the everyday customer," the automaker's head of U.S. strategy tells Alan.
Why it matters: The ID.4 is the first of more than two-dozen EVs that Volkswagen plans to begin selling in the U.S. by 2030.
While other automakers have sought a bold first impression, VW chose what might seem a counterintuitive strategy: leading off with a familiar-seeming SUV.
What's happening: Volkswagen is investing $7.1 billion in North America through the next five years alone. It's an ambitious four-part strategy...
Meanwhile, VW Group is pursuing a blockbuster IPO of its cash cow Porsche — widely seen as a move to unlock yet more capital for VW's EV ambitions.
VW Group ultimately aims to double its U.S. market share to roughly 10%.
💭 Our thought bubble: There's a through-line to VW's new EV identity: sticking with what's familiar. And for good reason.
The minibus brings with it a record-crate full of good vibes. The new version, the ID.Buzz, is already attracting rave reviews ahead of its European debut next year.
Meanwhile, current VW vehicles like the Passat, Tiguan and Atlas have built a reputation as enjoyable, if sometimes boring, cars and SUVs.
The bottom line: The ID.4 reflects this approach. It takes pains to gently welcome EV newbies and subtly introduce them to the unique features an EV can provide.
"You don't put a key in the lock or push a button, it just turns on. Or you just stop, put the car in park, and walk away," Reinhard Fischer, senior vice president of strategy for Volkswagen Group of America, tells Alan.
"But maintaining the feeling that it's an everyday car — we want people who didn't have an EV experience to get into the car and feel at home."
View archive