Cox invests $250M into BlackRock-backed solar firm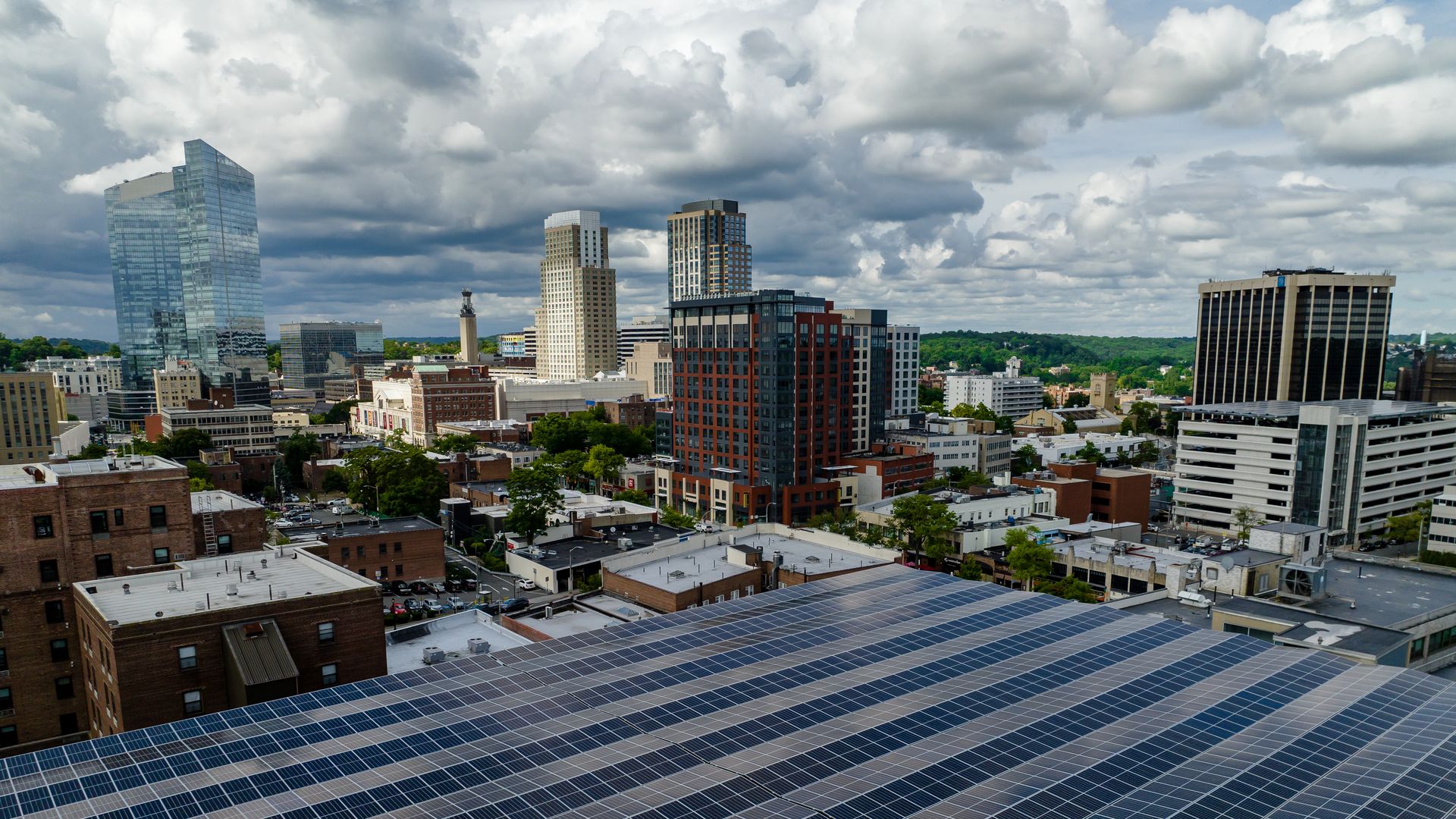 Cox Enterprises has invested $250 million into solar developer DSD Renewables as part of its growing list of climate tech investments.
Why it matters: Investments in solar projects continue to set records in the U.S., supercharged by the Inflation Reduction Act.
Details: DSD Renewables, which has developed 600 MW of solar projects for companies and communities across the U.S., will use the funds to grow the business.
DSD, based in Schenectady, N.Y., was created when GE Solar partnered with investment group BlackRock, which later acquired the entire company.
After the Cox investment, BlackRock's Climate Infrastructure business remains the majority shareholder
DSD has raised over $2 billion in project capital to deploy solar panels on company rooftops and ground-mounted systems for community solar.
Zoom in: Cox has invested nearly $2 billion into sustainable companies and focused on sectors like controlled environmental agriculture, advanced recycling and clean energy.
In 2021 Cox bought indoor ag company BrightFarms and earlier this year became majority owner of recycling company Nexus Circular.
In addition, Cox has invested in indoor ag company Mucci Farms, agriculture services company Growers Edge, and building efficiency company Carbon Lighthouse.
Cox says its investment in DSD is its largest in clean energy so far.
"We're going to see quite a bit of growth in solar in the U.S.," said Will Thorburn, assistant vice president of Cox Cleantech.
Big picture: Publicly traded solar companies have been getting hammered recently with high interest rates, among other challenges.
But overall investments into solar projects have continued to boom as solar has become one of the lowest-cost forms of energy and the IRA continues to provide support.
Disclosure: Cox Enterprises owns Axios Media.
Go deeper