Battery-powered locomotives hit the rails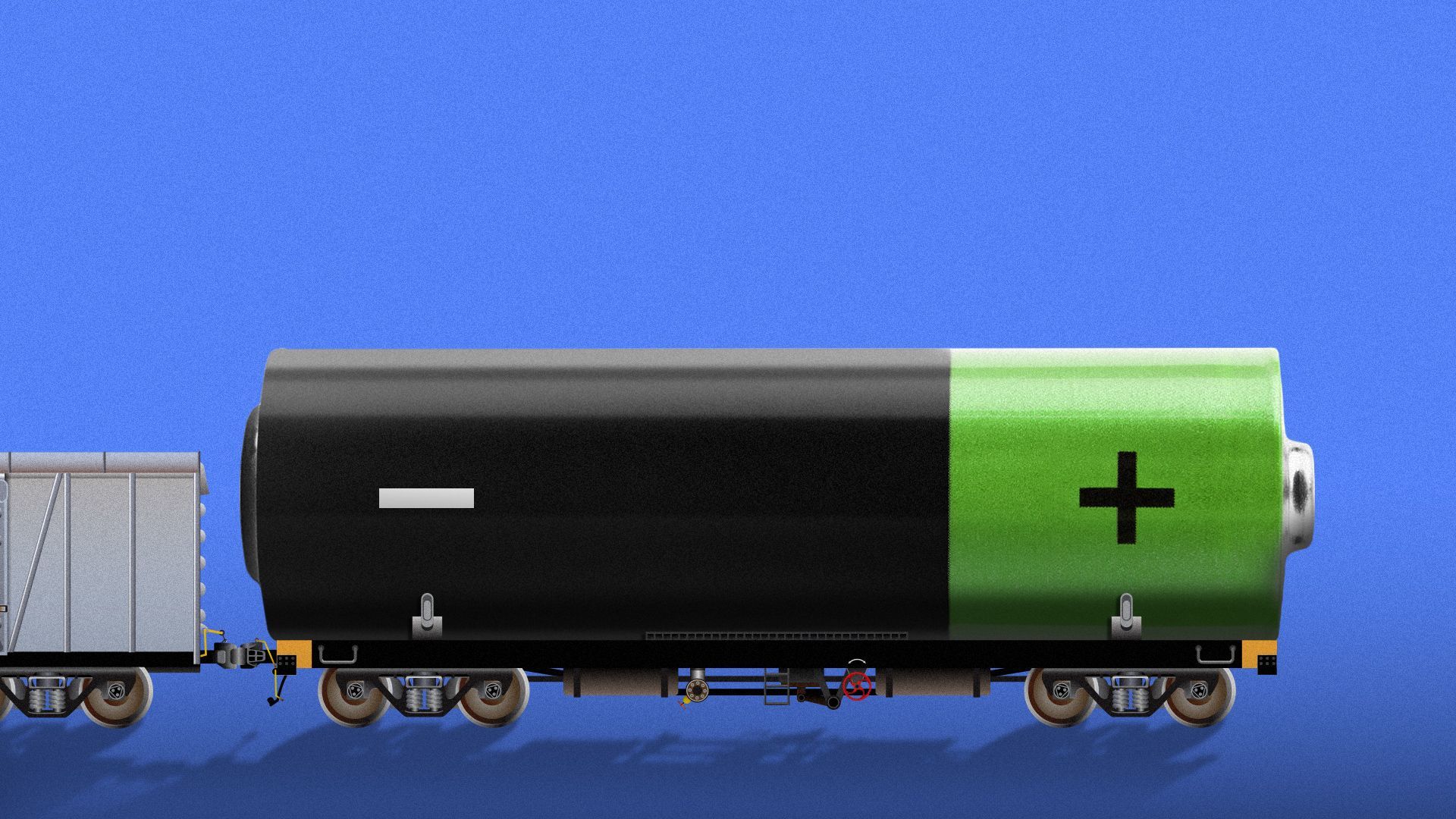 U.S. Steel Corp. and Australian mining company Roy Hill have each unveiled battery-powered locomotives to decarbonize their freight operations.
State of play: Battery-powered rail is a niche climate investment, but one drawing the attention — and checkbooks — of multinational giants.
Context: Freight trains largely rely on diesel engines, which are pretty efficient when it comes to overall emissions compared with alternatives like semitrucks.
But the local impact from the fumes does leave a mark.
Driving the news: U.S. Steel last month unveiled two locomotives it converted to battery-powered models in a nearly $7 million effort.
The engines will haul steel, coke and scrap metal around the company's Clairton Coke Works outside Pittsburgh.
U.S. Steel invested $2.3 million in the project with Innovation Rail Technologies. Pennsylvania put up another $4.5 million.
Meanwhile, Roy Hill and Hancock Prospecting debuted their FLXdrive battery locomotive, which they say will be the first wholly battery-powered locomotive for mainline service.
The engine, built by Pittsburgh-based Wabtec, will be paired with diesel locomotives hauling iron ore along a 1.5-mile route in Australia.
Be smart: "This is a special and unique case," Enrique Glotzer, a managing director in FTI Consulting's Power, Renewables & Energy Transition practice, tells Axios.
Batteries just don't have the energy density for long-haul rail.
Yes, but: The tech can cut local pollution while achieving climate impacts at the margins — and perhaps help meet corporate decarbonization mandates.
"I would suspect the route timing can be very predictable allowing the required charging to not be disruptive to the operations," Lucas Martin, a partner at Bain & Company, says.
Go deeper