Ex-Meta CTO on why it's an awesome time to invest in climate tech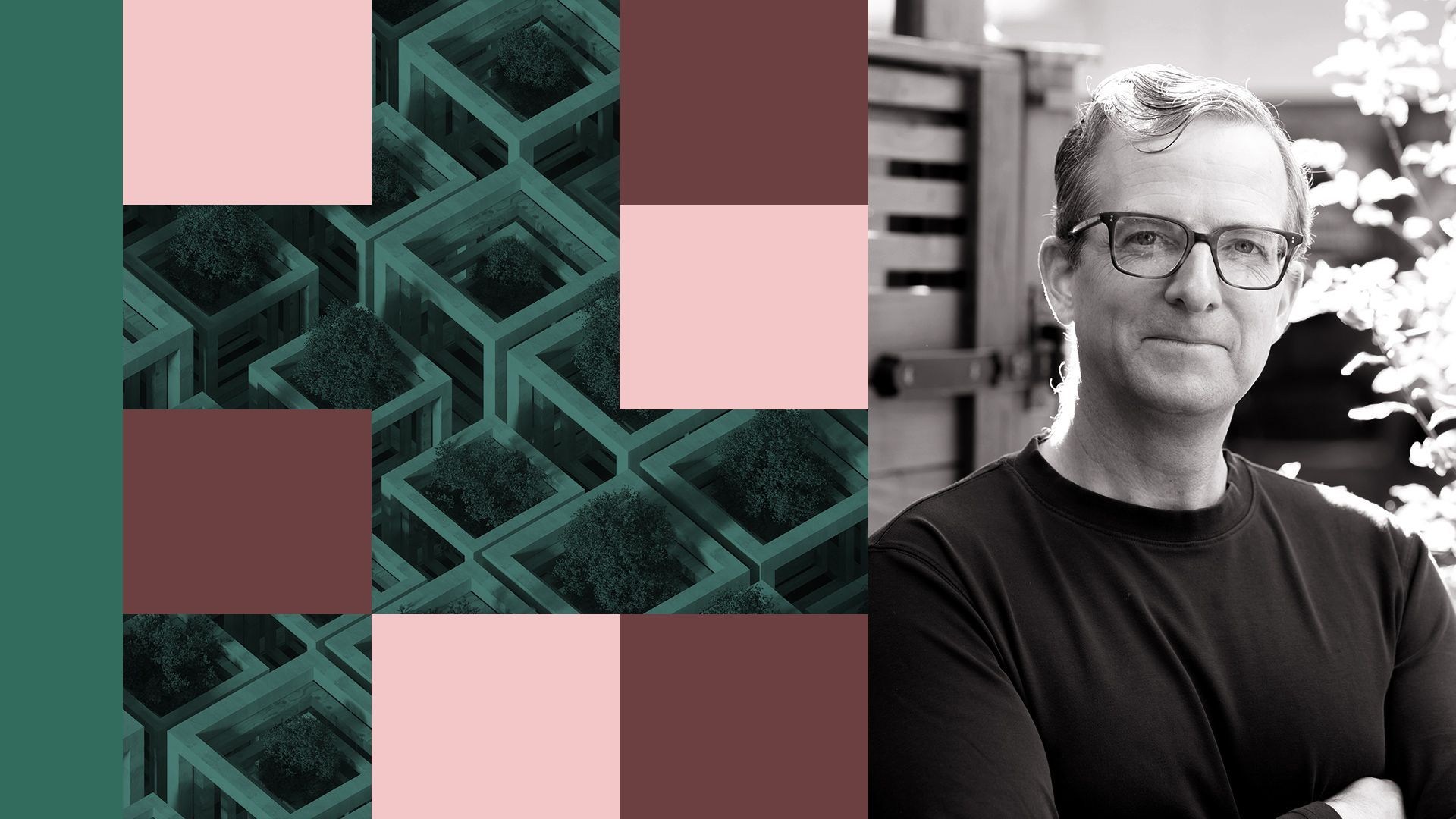 Former Meta CTO turned climate tech investor, Mike Schroepfer, tells Axios it's an amazing time to be a climate tech investor because in the face of the challenged funding environment there's an energy revolution underway.
Catch up quick: The veteran engineer and entrepreneur announced his fund 6 months ago, naming it Gigascale Capital and acting as its sole LP.
Schroepfer, formerly head of engineering at Mozilla, has spent decades leading the development of hard tech and says he aims to be the first call climate tech founders make when they need help.
Gigascale Capital has so far backed electrochemical cell startup Dioxycle, composting startup Mill, cattle vaccine methane emission startup Pasture Biosciences, building emissions company Thalo labs, and stealth startup Home Boost.
This interview was edited for length and clarity.
On investment target:
The stage we're tending toward is from inception. So for Pasture Biosciences, we were the very first investment.
That's probably where we're going to spend an increasing amount of our time.
On new sectors:
Energy storage and industrial heat.
These are both extremely interesting areas that are quite broad. We're looking at a number of things in that space.
On the state of climate tech investing in 2023:
I think it's an awesome time to be investing. I started a company right after the dot-com crash. That was a great time to build a company.
I started my climate investing two or three years ago, so I saw the boom times of 2021 and 2022. That was unhealthy. You had valuations going way up, and really competitive deals, and people not taking the time to sort of really get to know an entrepreneur or know a market.
What I'm seeing now is actually what looks like an amazing opportunity. We're still seeing those great entrepreneurs, but they're taking into account the need to raise lots of money in the future, and facing things appropriately.
On Gigascale's pitch to founders:
We're operators and founders. Whether it's consumer hardware, enterprise hardware, or just scaling an organization, you know, I struggle to find a firm that has this sort of experience base in it.
What we found with our investments is we're usually the first call the entrepreneurs make when they need help or advice.
On nuclear fusion:
I'm quite bullish. The more that I talk to experts in the space, the more that I think it's a question of sort of when, not if, at this point.
On the tipping energy revolution:
I don't think people have fully processed it, and this has been my experience in technological revolutions. These things tip extraordinarily quickly and usually they're really obvious when they're happening, and people still don't believe it.
That's where we are right now with energy generation. When you look at the deployment of solar happening, it's really messing with the energy prices and energy deployment.
There are a bunch of companies that are going to get caught flat-footed on how quickly these changes happen, and that's going to be challenging for them. But it's an amazing opportunity for those who invest on the early early stage of this.
Go deeper