Exclusive: Bedrock raises $8.5M to bring geothermal to large buildings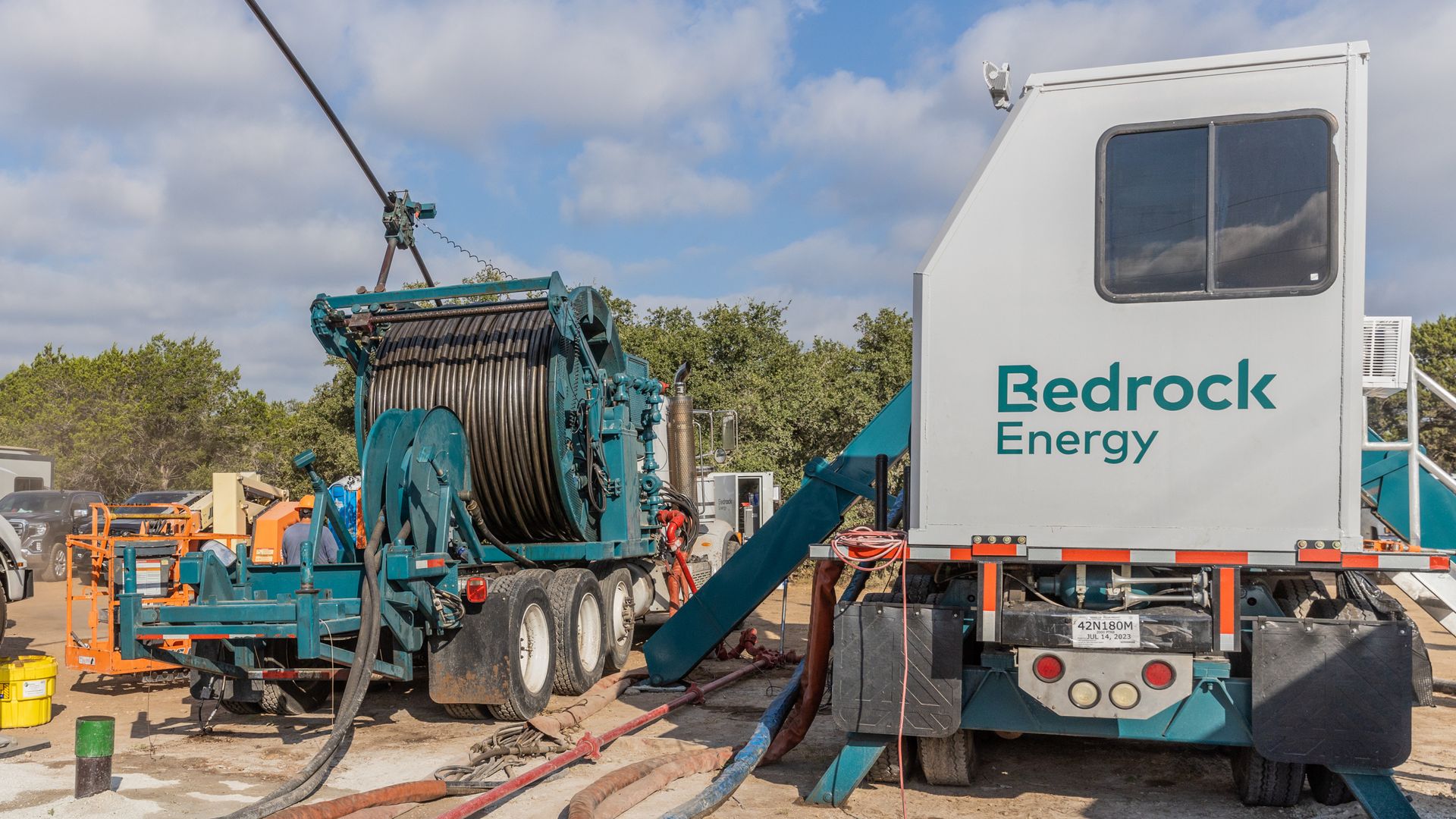 Geothermal heating and cooling startup Bedrock Energy closed an $8.5 million seed round for its focus on big apartment and commercial buildings, the company tells Axios exclusively.
Why it matters: The company says its deeper boreholes allow it to service properties that have so far been too big for most conventional geothermal projects.
Catch up fast: Geothermal companies drill into the Earth's surface to draw heat aboveground for warmth, and to pump warm air underground for cooling.
Details: Bedrock adapted technology from the oil and gas industry to drill deep boreholes within a tiny footprint, enabling the company to more efficiently produce the abundant heat and cooling needed for large buildings.
Where most developers drill 300 to 800 feet below the surface, Bedrock uses a single piece of coiled steel to drill 2,000 feet, where temperatures are hotter.
That enables the company to shrink a project's footprint to eight boreholes instead of as many as 28.
Zoom in: A team of four former oil and gas workers operates the coil and equipment.
The tube's name: "the Immortal Coil."
Driving the news: Wireframe Ventures led the all-equity round, which closed last month.
Other investors include Overture Climate VC, Long Journey Ventures, Cantos, Toba Capital, First Star Ventures, Divergent Capital, and Climate Capital.
Wireframe managing partner Paul Straub joined Bedrock's three-member board.
What's next: Bedrock, based in Austin and Los Angeles, is developing a pilot project at an undisclosed commercial building. It's targeting properties spanning 50,000 to 250,000 square feet.
Go deeper