Exclusive: Kinetic raises $10M to build EV service centers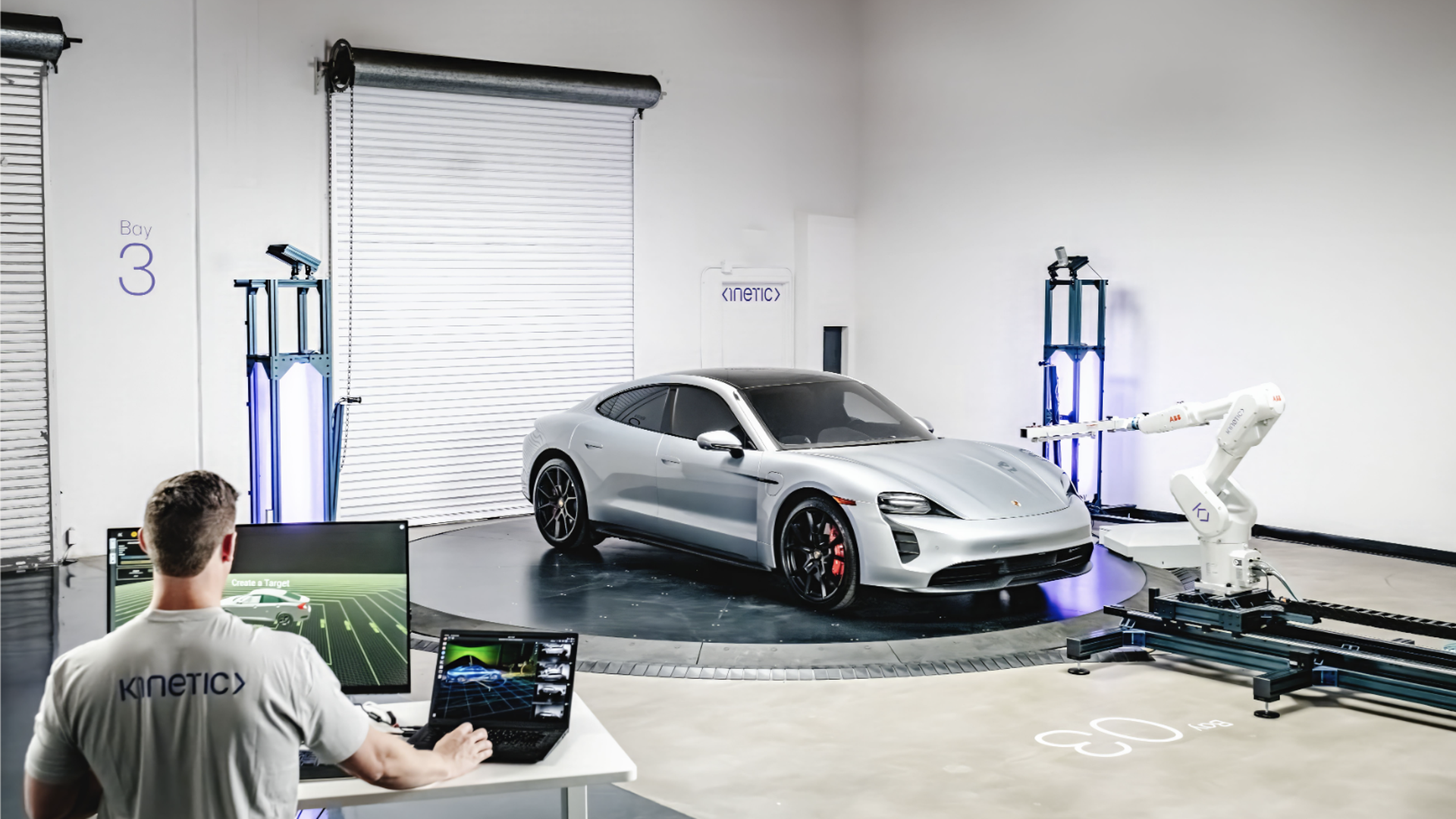 Kinetic Automation has closed a $10 million Series A to expand its network of electric vehicle–focused service centers.
How it works: Cars from conventional Corollas to electric i5s are filled with sensors that can be a challenge to fix. Kinetic aims to be the go-to shop to repair them.
State of play: Even bare-bones new cars have sensors to help with highway driving, reversing and other parts of daily driving.
When they're damaged, fixing and recalibrating them can add hours to a repair.
What's happening: Kinetic says it's developed software that repairs and properly resets the sensors in minutes.
The Santa Ana, Calif.-based startup is now working with repair shops and dealerships to handle that part of the repair process.
The latest: It's opened a location near its headquarters in Orange County that's already turned a profit. It plans to open a second location in Las Vegas.
Between the lines: Both areas have seen high rates of adoption for both electric vehicles and self-driving vehicles — all of which have an especially large number of sensors.
Of note: As the company expands, it plans to work with fleet operators as well.
Details: Lux Capital and Construct Capital led the all-equity round, which closed in early June.
Haystack Ventures, Automotive Ventures and Shakti Ventures participated, as well as Applied Intuition CEO Qasar Younis, former GM CEO Rick Wagoner and DoorDash product lead Gokul Rajaram.
Lux Capital general partner Bilal Zuberi and Construct Capital general partner Rachel Holt joined Kinetic's board.
Basak Ozer, CEO of digital health company Spica and former chief product lead at autonomous driving tech developer Motional, joined the board as an independent director.
Go deeper