Exclusive: Green packager Cove nets $6.6M, led by Gracias' Valor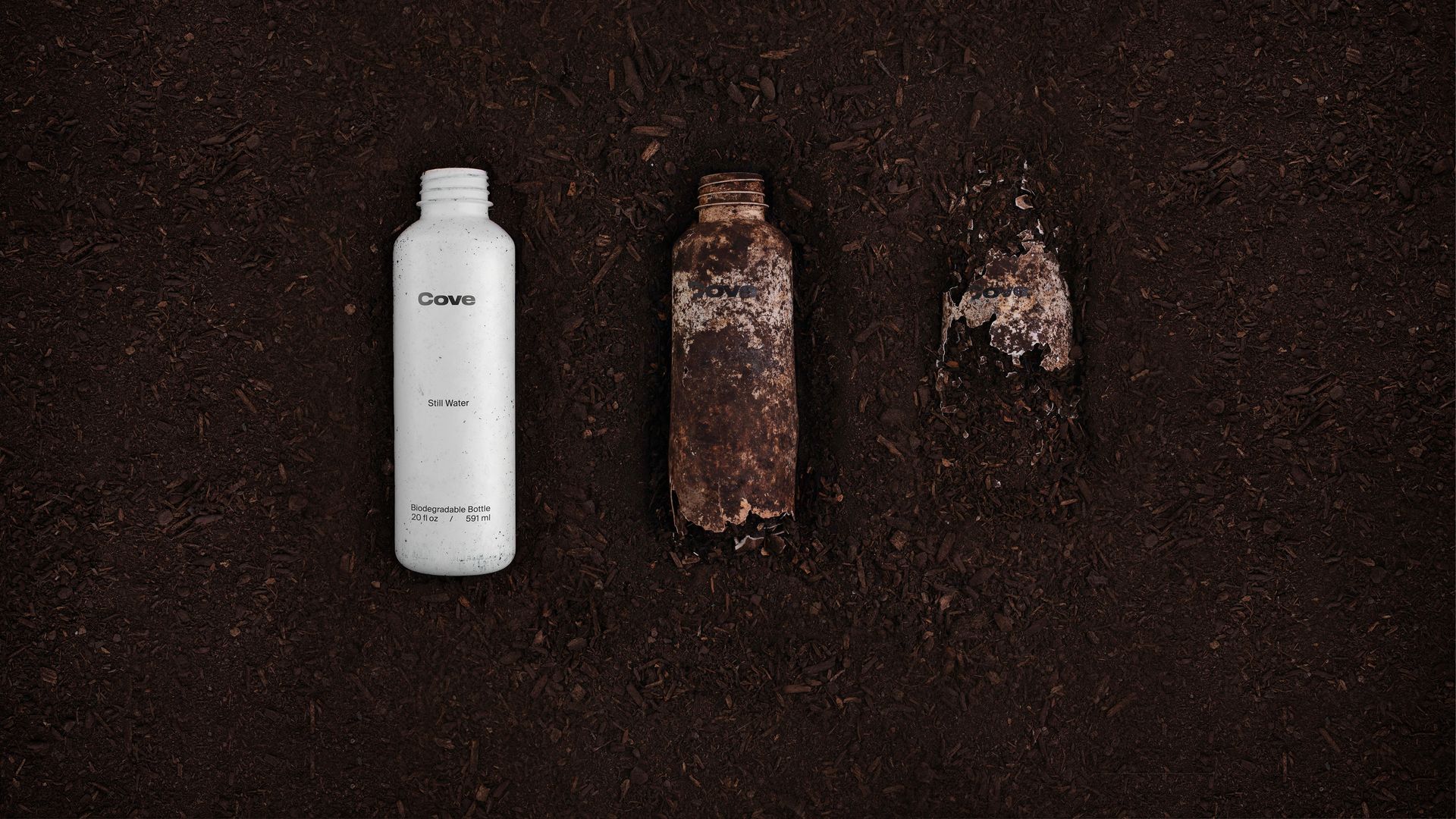 Sustainable packaging startup Cove has closed on a $6.6 million extension of its Series A round to supply its biodegradable packing materials to consumer packaged goods brands, the company tells Axios.
Why it matters: The funding is a bright spot in an otherwise dark time for financing the sustainable food sector.
Details: Cove's round was led by Valor Siren Ventures, a fund with anchor investors Starbucks and Nestlé, which focuses on investing in the food and retail sectors.
Valor Siren Ventures is part of Valor Equity Partners, a private equity group created by Antonio Gracias, an early Tesla investor and close compatriot of Elon Musk.
James Murdoch's Lupa Systems and Litani Ventures participated in the round.
Zoom in: Cove spent four years developing a biodegradable water bottle made from its PHA material created in bioreactors by microbes. The bottles are now used as test products for consumer brands.
Making a biodegradable water bottle from PHA material has a lot of "technical challenges. Tons of companies have tried to do this," said Cove founder and CEO Alex Totterman.
The company is now focused on working with big consumer brands to develop biodegradable packing and has moved its R&D headquarters to Orange County, California.
Cove said a recent development is its own machine learning tool that can help produce and grow its biomaterial in the exact customizations that a brand customer would require.
Big picture: Single-use plastics, made from fossil fuel feedstocks, are a major problem for environmental pollution and climate change.
The United Nations, environmentalists and consumer advocacy groups have declared a war on plastic to attempt to curb the growing mountain of plastic waste in landfills and oceans.
Consumer brands have been trying to make more of the packaging they use recyclable and compostable, but sustainable packaging largely remains more expensive than cheap traditional plastics.
The first half of 2023 saw a drop in funding for climate tech startups, and it's been particularly hard for food-related startups.
Go deeper