Scoop: Holtec signs PPA to restart Palisades nuclear plant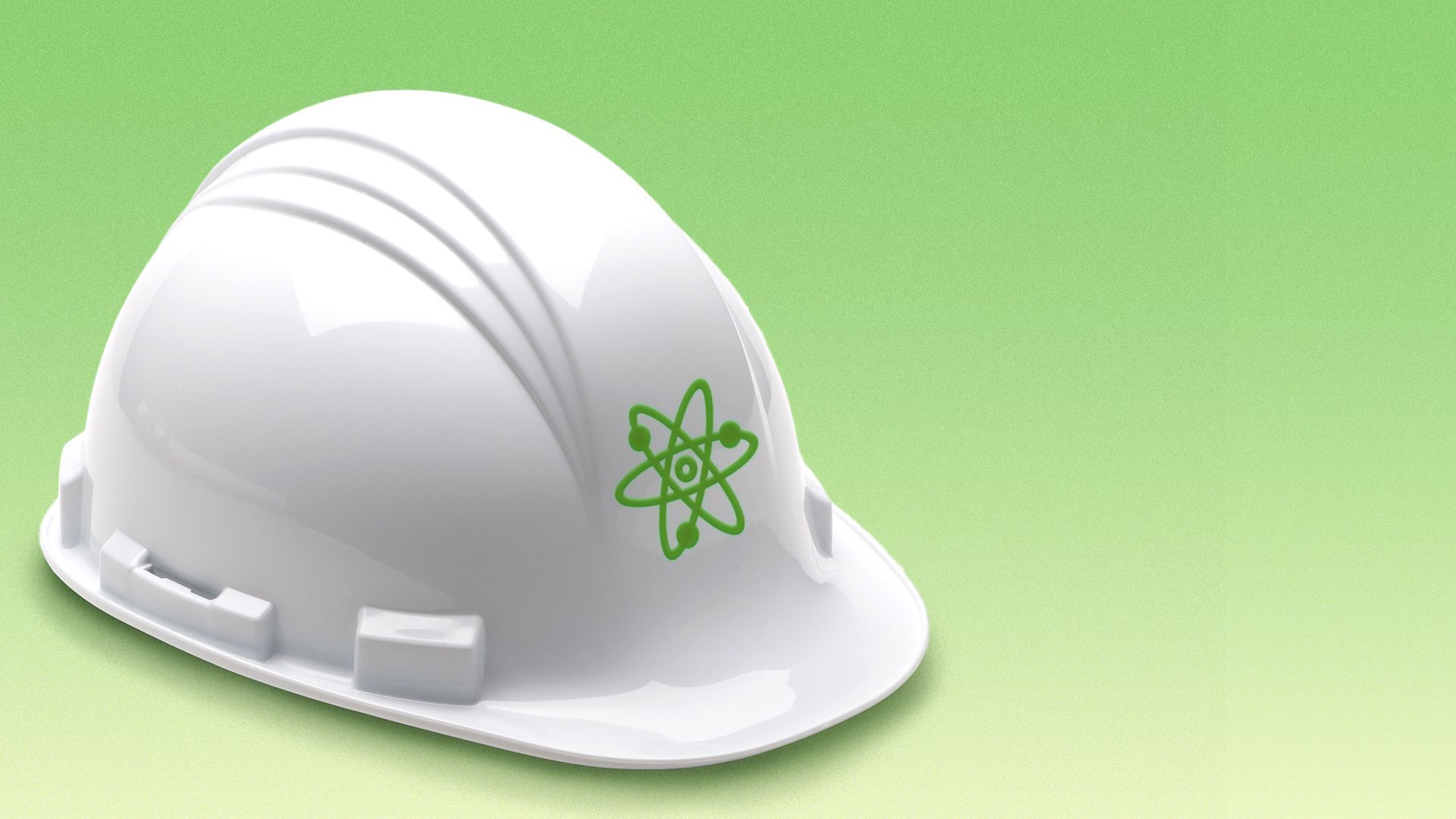 Holtec has signed a power purchase agreement needed to restart the shuttered Palisades nuclear power plant in Michigan, Axios has learned exclusively.
Why it matters: The plant would be the first in the U.S. to reopen after being shut down for decommissioning.
Details: The energy company has entered a multidecade agreement that calls for restoring Palisades Power Plant's full 805 MW generating capacity, sources familiar with the deal tell Axios.
Sources say the agreement was signed Monday.
The agreement is contingent on the U.S. Department of Energy approving a $1 billion loan to reopen the plant.
If it moves ahead, it would also allow Holtec to add further capacity to the site, such as by installing new, small modular reactors.
Holtec declined to comment. It's planning to announce the deal today at 1pm ET, sources say.
Of note: Sources declined to name the company that's agreed to buy the electricity and at what price.
Holtec would likely partner with an operator already licensed by the Nuclear Regulatory Commission to run the plant, per a person familiar with the deal.
Context: Nuclear energy provides about 20% of the country's electricity, making it the single largest source of zero-emissions energy — and the only one that can provide it around-the-clock.
That's spurred political leaders and grid operators to consider restarting or extending the life of aging nuclear plants that were otherwise slated for decommissioning, namely Palisades and Diablo Canyon in California.
Catch up fast: Palisades Power Plant was shut down by Entergy in May 2022, 51 years after it opened in southwestern Michigan.
Holtec, which specializes in decommissioning nuclear power plants, bought the site a month later.
The intrigue: Holtec has recently expanded from taking apart nuclear power plants to building new ones.
Last summer, the Jupiter, Fla.-based company unveiled a $7.4 billion plan to build as many as four small modular reactors in New Jersey, plus a "supersize" reactor factory.
What's next: Holtec expects the Department of Energy to decide on the company's loan application by the end of the year, one of the sources tells Axios.
The agency rejected a similar application last November. However, Holtec had applied for funds from a program designed to keep aging plants online — not restart shuttered plants, a source tells Axios.
The company is now seeking funds through the DOE's Loan Programs Office, which has a broader mandate. The company is also hoping for $300 million from the state of Michigan.
If the funds come through, repowering the plant could take about a year and a half.
Go deeper