Swedish green steel startup raises €1.5B for plant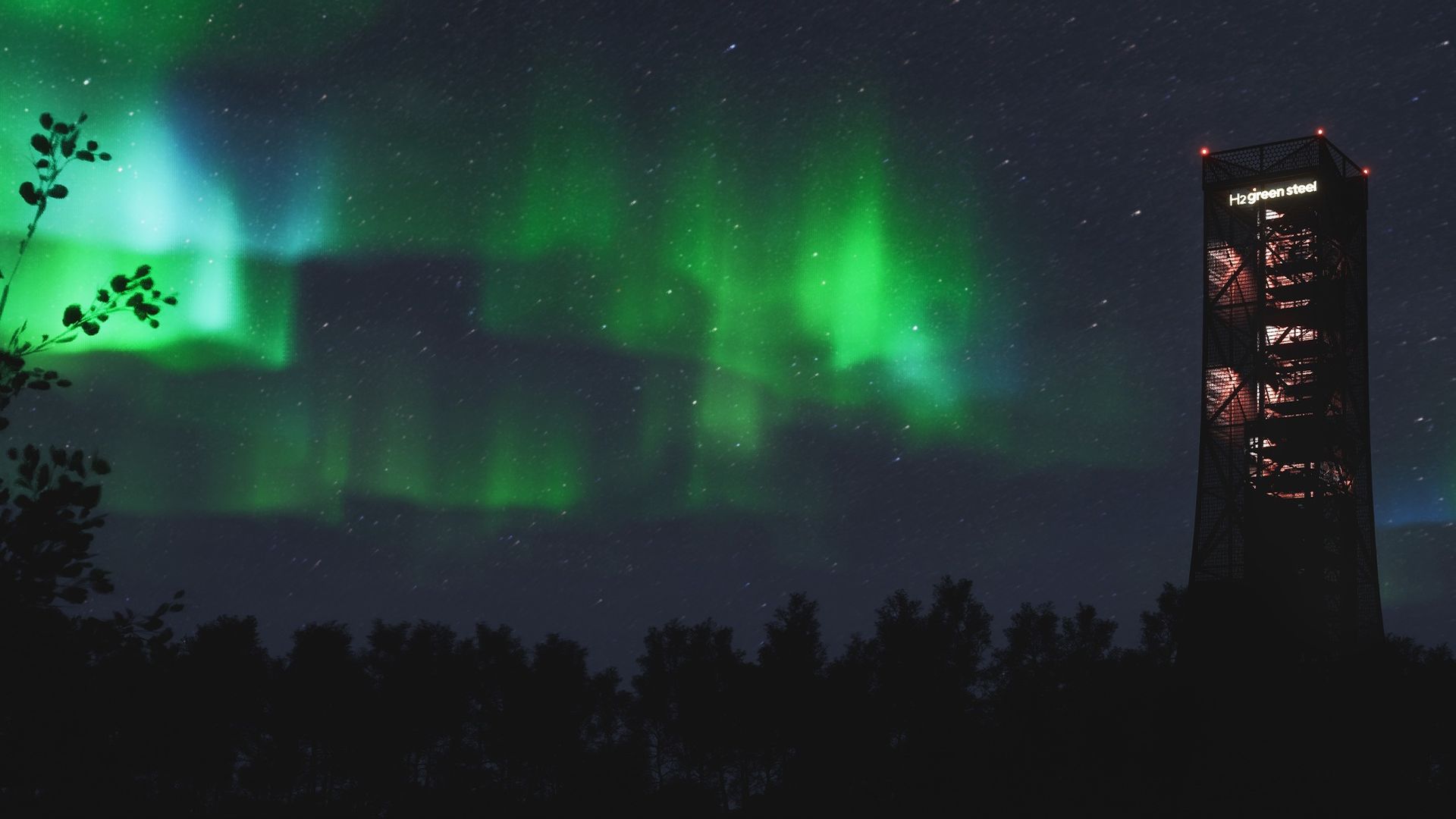 Swedish startup H2 Green Steel has raised private equity of €1.5 billion (~$1.6 billion) to build a low-carbon steel plant in northern Sweden.
Why it matters: Steel production contributes to 8% of global carbon emissions, and investors and industrial companies are funding new ways to slash steel's carbon footprint.
Details: H2 Green Steel says the round was co-led by a group of investors including private equity firm Altor, Singapore's GIC, European hydrogen-focused investors Hy24, and Just Climate, an investment business from Generation Investment Management.
Participating investors include Temasek, Hitachi, Swedish pension funds AP2 and AMF, investor Cristina Stenbeck, the IKEA-linked IMAS Foundation, VC firm Kinnevik, industrial company Schaeffler, impact investors Vargas, and the Wallenberg family asset management company FAM.
The company will use the funds — which it says are the largest private placement in Europe this year — to continue construction of its first large green steel plant, in Boden, Sweden, set for operation in 2025.
The plant is supposed to make steel with 95 percent fewer carbon emissions than steel made with traditional methods. The plant will make hydrogen from clean energy and use the hydrogen to make green steel for customers like Mercedes-Benz.
Big picture: Steel production requires a ton of energy, and much of the world uses carbon-intensive coal to make it.
H2 Green Steel's process still requires a lot of energy but it's using hydrogen instead.
The company is a poster child for Sweden's clean economy.
The round includes a who's-who of Sweden's financiers, and the plant is being built in the Swedish region near battery maker Northvolt and another green steel company, Hybrit.
Go deeper