SOSV's no or low capex investing play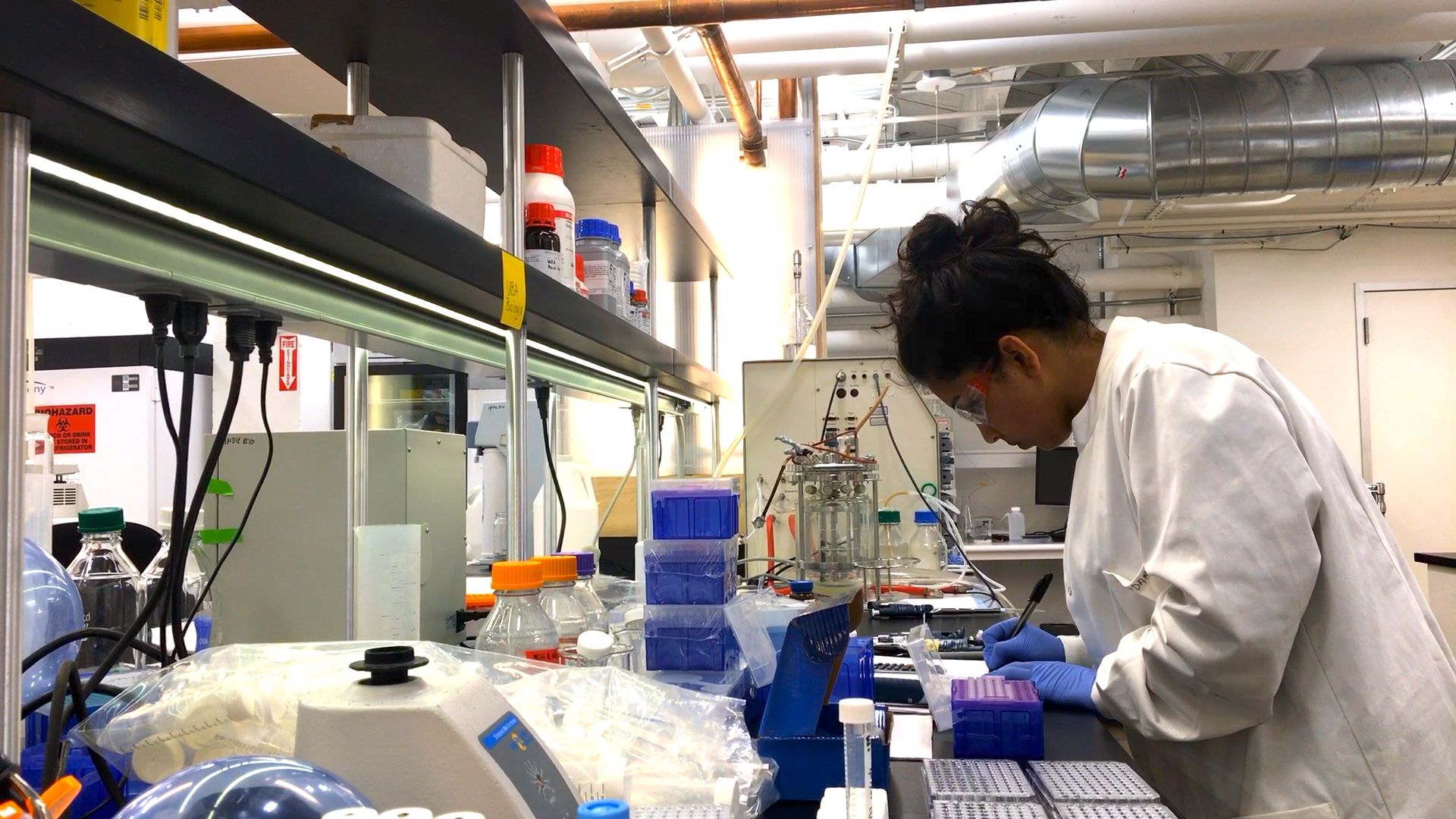 Early stage venture firm SOSV has been focused on backing startups that have no, or low, capital expenditures, said Po Bronson, managing director and partner of SOSV's IndieBio, during a tour of its San Francisco labs.
Why it matters: SOSV has been one of the most active early-stage climate tech investors this year, with a strategy to use its lab space to help de-risk science-based and hard-tech startups.
Details: There are at least 30 examples of startups in IndieBio with either no or low capex, or they tap into existing capex, says Bronson.
One example is Lillianah Technologies, which makes photo bioreactors that grow phytoplankton that can both clean polluted waters and remove carbon from the atmosphere.
Lillianah's bioreactors are made of ultra-low-cost durable household goods, like PVC pipes and a cheap white light source. "We can utilize a raise of $4 million or $5 million to generate $15 million to $25 million in revenue," says Ben Slotnick, founder and CEO of Lillianah Technologies.
Another example is Bloom Labs, which makes pellets for sustainable fibers out of waste-stream proteins. "They're making something that can drop into existing machinery," says Bronson.
Catch up quick: SOSV, which has about $1.5 billion in assets under management, has invested in more than 250 climate tech companies across sectors, including cell-cultured meat startup Upside Foods and Mycoworks, which makes mycelium-based leather.
The firm, founded in 1995, has said its gross internal rate of return was around 50% from 2015 to 2022.
SOSV commonly helps companies at the earliest stages with a $500,000 investment. "You reduce your cost of experiments and run experiments and try all manner of things," says Bronson.
Of note: SOSV is moving from its current San Francisco office space on Jessie Street in the coming weeks to the American Industrial Center on Third Street in San Francisco.
The new space has a smaller office area, but bigger lab and industrial space for prototyping and building projects.
The idea is to "be able to make more climate tech projects right there, and then keep them there as they grow for a couple years," says Bronson.
"We used to think of ourselves as sort of punk rock of biotech, and we were doing climate tech back when you couldn't call it climate tech. I'm glad to see the world came around," he says.
Go deeper