Exclusive: Ambient raises $30M to replace batteries with solar cells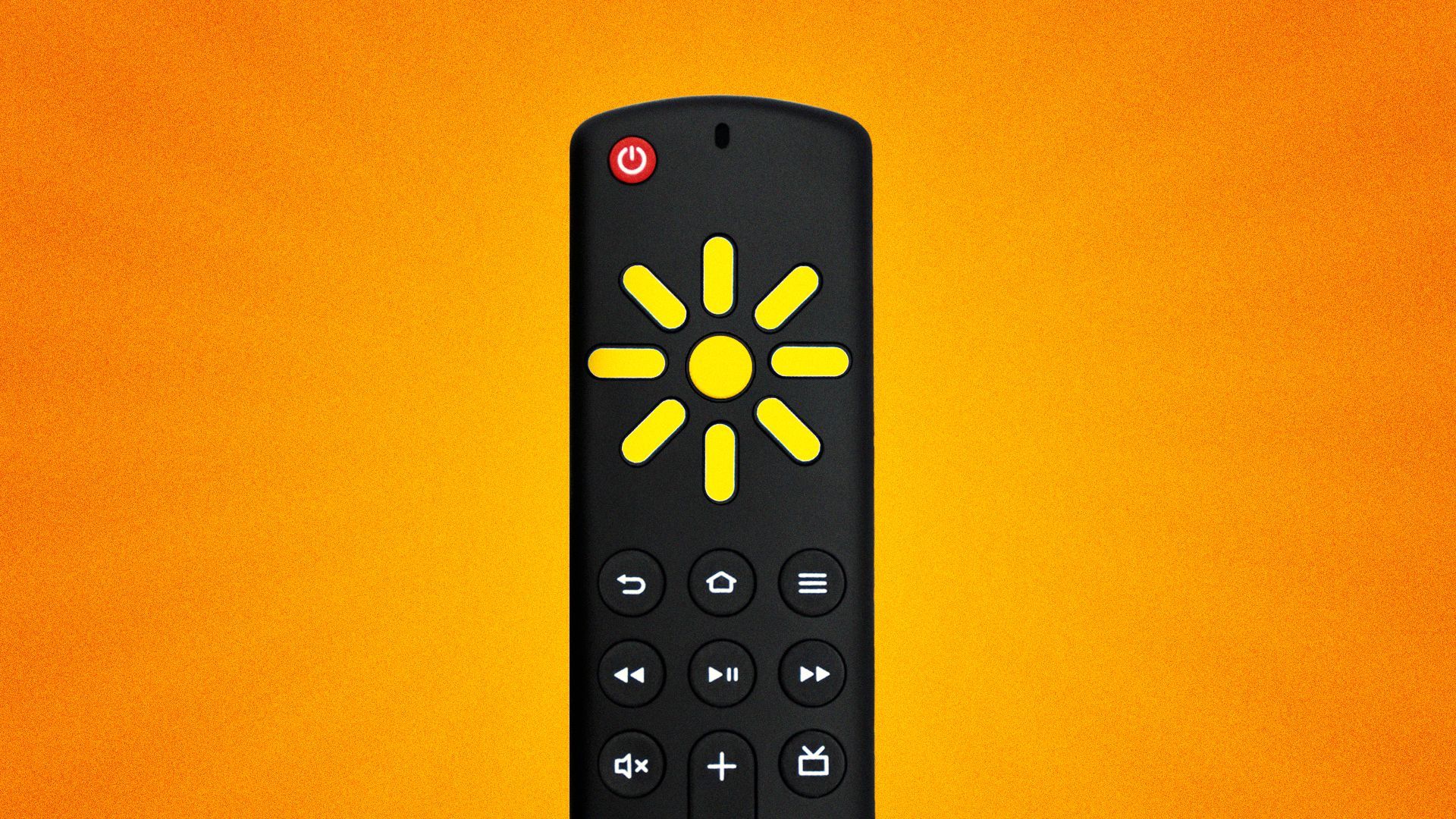 Ambient Photonics closed a $30 million funding round to ramp up production of solar cells to replace the batteries in TV remotes, thermostats and other indoor devices, the company tells Axios.
Details: Ambient Photonics makes low-light indoor solar cells — supercharged versions of what you'd find in a pocket calculator.
How it works: Instead of the silicon commonly used in solar cells, Ambient prints organic dyes and electrolytes onto glass.
The result is a "3x power improvement compared to old technology," CEO Bates Marshall says.
Flashback: Ambient raised a $31 million Series A last year to fund construction of a first factory near the company's headquarters in Scotts Valley, Calif.
The latest: The company's new $30 million round was raised at a $104 million post-money valuation, according to Marshall.
Meanwhile, the U.S. Department of Energy invited Ambient to begin the due diligence process for a potential $220 million loan guarantee that would fund construction of a second factory.
Of note: Fine Structure Ventures, an affiliate of Fidelity Investments, led the round.
Helios Climate Ventures, Regeneration.VC, and Sustainable Future Ventures joined the all-equity round.
Existing investors I Squared Capital, Ecosystem Integrity Fund, and Cthulhu Ventures participated.
Go deeper