Expert voices: Invest in the people on the front lines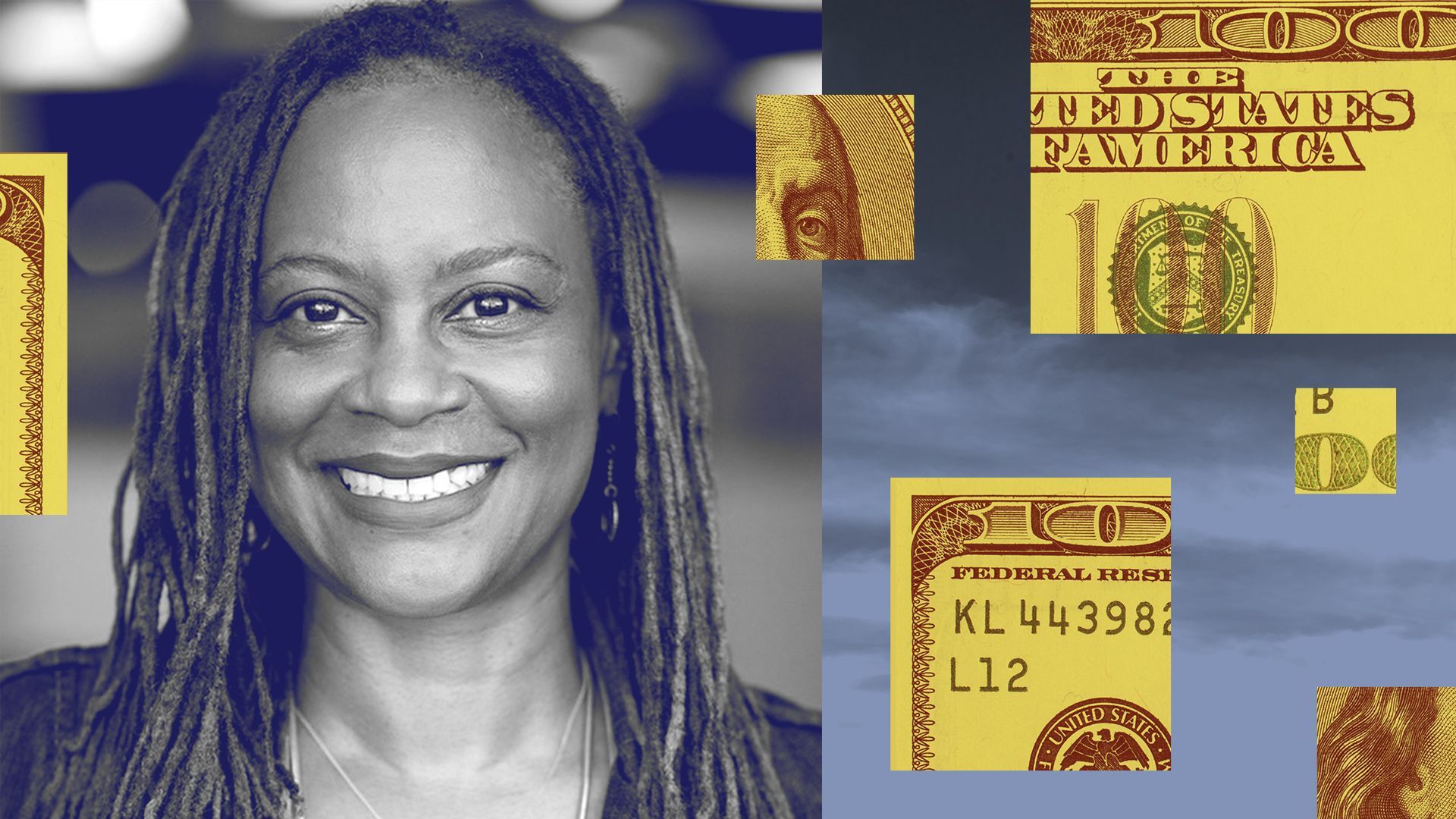 "If you want to find an alpha in your fund, ignore people of color and people on the front lines of climate disasters at your peril," Tracy Gray tells Alan.
Why she matters: Gray is managing partner of The 22 Fund, an LA-based climate venture firm focused on hardware startups founded by women and people of color.
This interview was lightly edited for length.
What's been the big news in climate tech this month?
"How important methane is and how we are not addressing it in the ways we need to — and how it would have a great impact if we did."
What would you add to the narrative?
"We're not going to get rid of meat, but we need private and public money going toward mitigating the negative impact of the meat industry and the dairy industry.
I go to big climate change, environmental conferences — even there, I can't get a vegan meal. It's like, really, people? We need to talk about our food. I'm not trying to be high-road, I'm-a-vegan-you're-not. I just want to talk about it."
By contrast, what's going undernoticed?
"The impacts on women and people of color around the world who are on the front lines of the climate disaster. Not nearly enough capital is going toward the innovations that they can produce because they're right in front of the problem.
We also keep talking about how this is the hottest year ever. We need to flip the script: This is probably the coolest year we'll ever have again. That wakes people up."
One tip for climate tech founders
"Don't copy and paste what you saw from a Silicon Valley company. Use the information from the problems you solve, and try to solve a problem that no one else is solving."
Three fun things:
🚀 First job: "I gave change to people playing video games in an arcade in Lompoc, California. After college, systems engineer and mission monitor for the Space Shuttle program."
👑 Proudest investment: "They're not my favorite company — I love all the things we invest in — but ChargerHelp. I've always loved the founders, the mission, the way they built their business." Gray made the investment through the Portfolia Green and Sustainability Fund, where she is a partner.
🤦 Facepalm investment: "When I first got into venture capital and I was an analyst associate, it was a company that I didn't feel confident enough to tell the partners, 'You must invest in this company.' And it went public. It wasn't my decision, but I'm sad that I didn't have the confidence to push harder."
Editor's note: This article was updated to clarify the ChargerHelp investment.
Go deeper