Chinese EV maker Zeekr to test waters for $1B IPO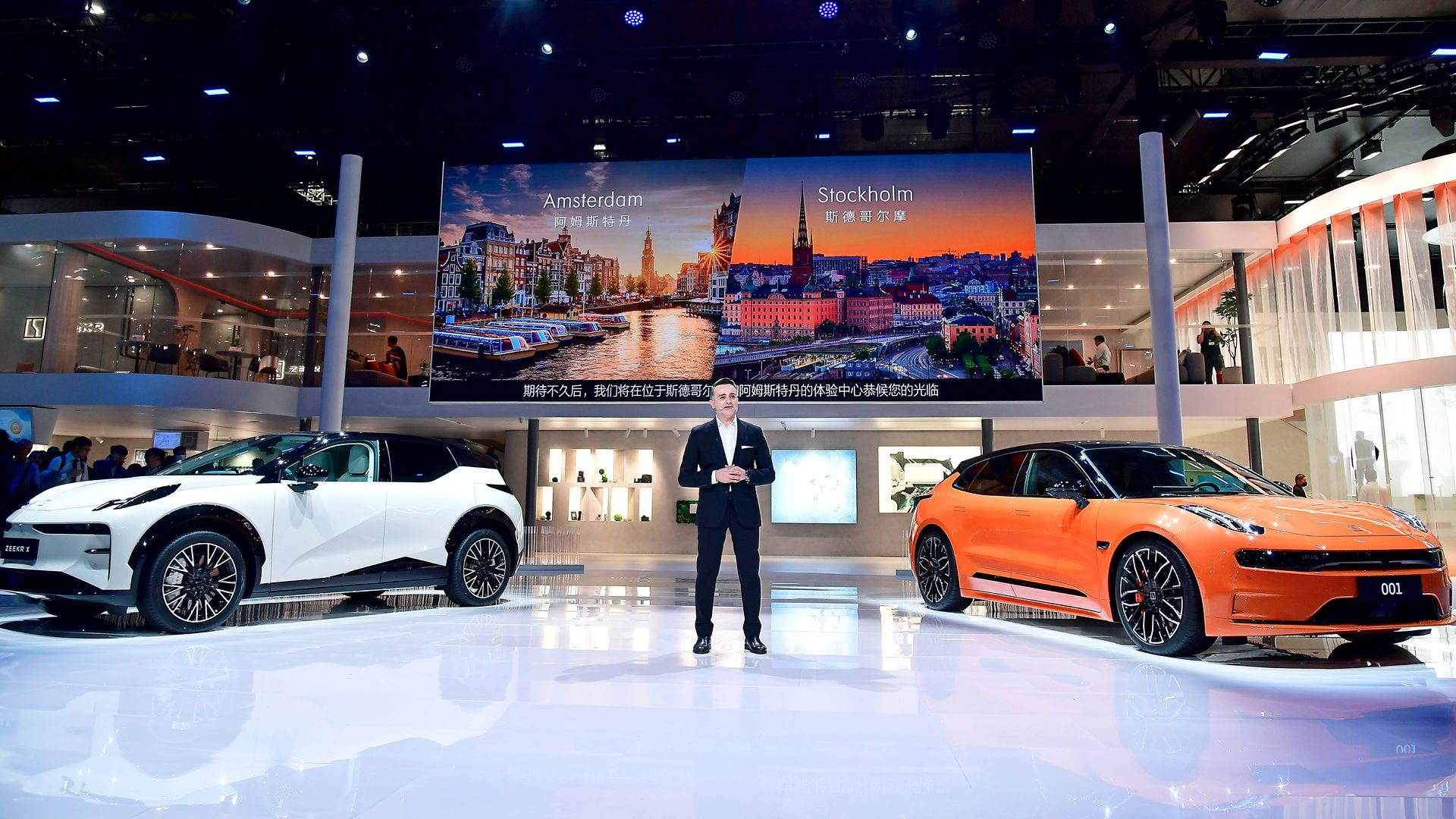 Zeekr, the EV brand from Chinese auto giant Geely, plans to meet with investors in the coming weeks to test the appetite for a $1 billion IPO, according to Reuters.
Why it matters: The Chinese EV industry has boomed in recent years, but as their domestic market gets saturated they're looking abroad for more customers.
Details: Zeekr is seeking a $13 billion valuation for the deal, which is the same valuation it had in February when it raised $750 million from private investors including Mobileye founder and CEO Amnon Shashua, Guangzhou city's investment arm, and Chinese battery maker CATL.
Hangzhou-based Zeekr confidentially filed for an IPO last December, according to Geely, but didn't provide more details.
If Zeekr lists, it would be the largest listing by a Chinese company in two years, since Didi raised $4.4 billion in 2021.
Zeekr makes higher-end EVs, and Geely has said it plans to sell cars beyond China in the Netherlands, Sweden and Israel.
Big picture: China is the world's largest electric vehicle market with 60% of global EV sales, led by Chinese brands BYD and Geely, but also Tesla.
Global brands are trying to break into the Chinese EV market. Italian automaker Stellantis is reportedly exploring options to partner with Chinese EV maker Zhejiang Leapmoto.
But Chinese EV makers are also looking to expand globally. In Europe, Chinese EVs are on track to hit 20% of EV sales by 2025, led by models like Great Wall Motor's new budget EV called the Ora Funky Cat.
Go deeper