Exclusive: Pico MES raises $12.4M led by Bosch Ventures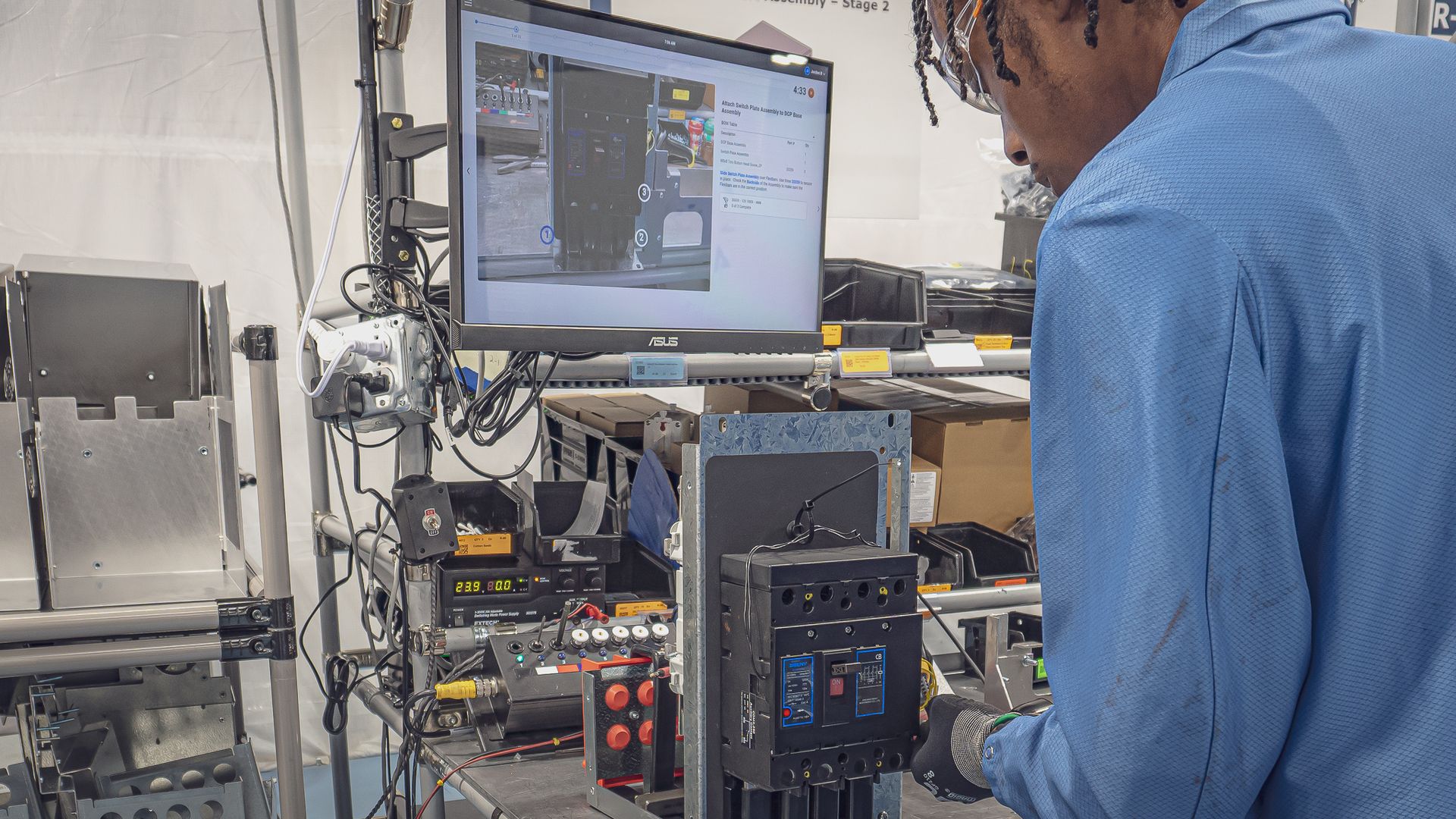 Factory automation startup Pico MES has closed a $12.4 million round, the company tells Axios exclusively, as it seeks to expand its customer base and grow its team.
Why it matters: The U.S. is undergoing a manufacturing boom, but small and medium-size factories have had fewer software and data tools available to connect the factory floor, drive efficiency and reduce errors.
Details: Bosch Ventures, the venture arm of automotive supplier Bosch, led the round. New investors Momenta and Counterpart Ventures also joined in.
Existing investors Congruent Ventures, the VC arm of energy company Schneider Electric, Lemnos, and Union Labs also participated.
Pico MES co-founder and CEO Ryan Kuhlenbeck previously worked in manufacturing at General Motors, Tesla and Alta Motors.
The company, founded in 2019, has 30 deployments with customers, including EV charging company Tritium and battery pack startup Lithos Energy.
Of note: "Having reliable data streams coming off the factory floor is extremely valuable," said the CEO of Lithos Energy James Meredith.
Big picture: Manufacturing execution systems, which makes up the MES in Pico's name, have been around for years, and companies that operate the largest factories commonly work with suppliers like Rockwell Automation.
But "98% of factories have less than 500 employees," says Kuhlenbeck, and the technology needs to be more nimble, more quickly deployed and more affordable.
"In order for factories to remain competitive they need to digitize their labor‐intensive production setups," Ingo Ramesohl, managing director of Bosch Ventures, said in a statement.
Low-cost chips, ubiquitous wireless networks, smart algorithms and cloud computing are enabling the future of the connected factory.
Go deeper