The IRA is key to accelerating advanced small nuclear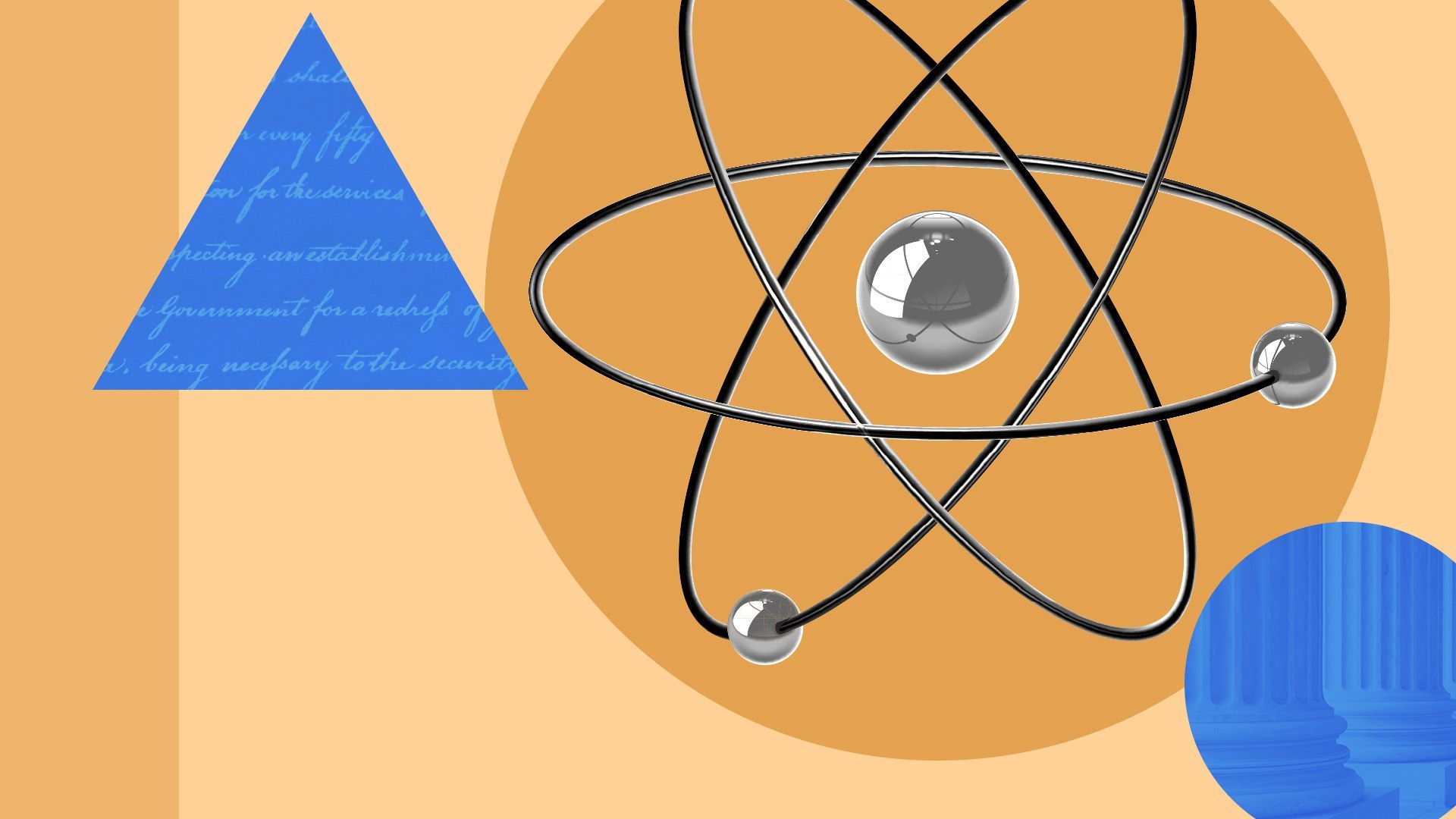 The Inflation Reduction Act is playing a crucial role in moving forward the deployment of advanced modular nuclear reactors, according to conversations with executives from the sector.
Why it matters: Energy companies are searching for more clean sources of electricity that provide power around the clock, but new large nuclear plants have largely stalled in the U.S.
Details: The IRA has enabled nuclear to be able to take advantage of both the production and investment tax credits that have been a boon to solar and wind, and the 30% investment tax credit (ITC) is the most important one for the advanced reactor segment.
Companies building small modular reactors, or SMRs, say that their customers, who are entering into contracts to buy electricity or steam from their reactors, are using the ITC to justify the expense in an emerging technology.
"The ITC is a key driver for making that economic choice to buy from a first-of-its-kind reactor," says Ben Reinke, VP of global business development for X-energy, which is working with Dow to deploy its first reactors.
"The cost estimate for projects would be drastically higher not considering those [IRA] levels of support," says Brett Rampal, director of nuclear and power strategy for energy think tank Veriten.
State of play: SMRs can require less upfront capital, can be deployed more quickly, and can offer new applications, but the tech is not yet commercial in the U.S.
Companies developing SMRs include startups like X-energy, Oklo, TerraPower and NuScale Power, but also traditional nuclear players like Westinghouse.
In a first, the U.S. Nuclear Regulatory Commission certified NuScale Power's small modular reactor design earlier this year.
Zoom in: The production and investment tax credits aren't the only tools available for moving advanced nuclear forward in the U.S.
The IRA also includes $700 million to invest in the development of a domestic supply chain for the nuclear fuel that many of the SMR companies are using: high-assay low-enriched uranium, commonly referred to as HALEU.
HALEU is currently imported to the U.S. and much in recent years has been sourced from Russia.
Oklo's CEO and co-founder, Jacob DeWitte, called the IRA fuel funding "putting real capital to work there to accelerate domestification and fix some of the dumb decisions made in the past."
Big picture: The new tools in the IRA for advanced small nuclear are accelerating deployments, reducing projected costs, and enabling greater access to private equity.
The IRA is a "super charging factor across the board," for advanced nuclear said DeWitte.
Thought bubble: As the U.S. struggles to build new large nuclear plants, and coal plants are taken offline, advanced nuclear tech will be a crucial technology to provide 24/7 clean electricity.
Yes but: Nuclear tech is highly regulated and companies spend many years and hundreds of millions of dollars going through federal approval processes.
If NIMBY is a problem for solar and wind farms, just consider NIMBY for first-of-its-kind nuclear.
Go deeper