Proterra's EV transit business tried to find a buyer, and failed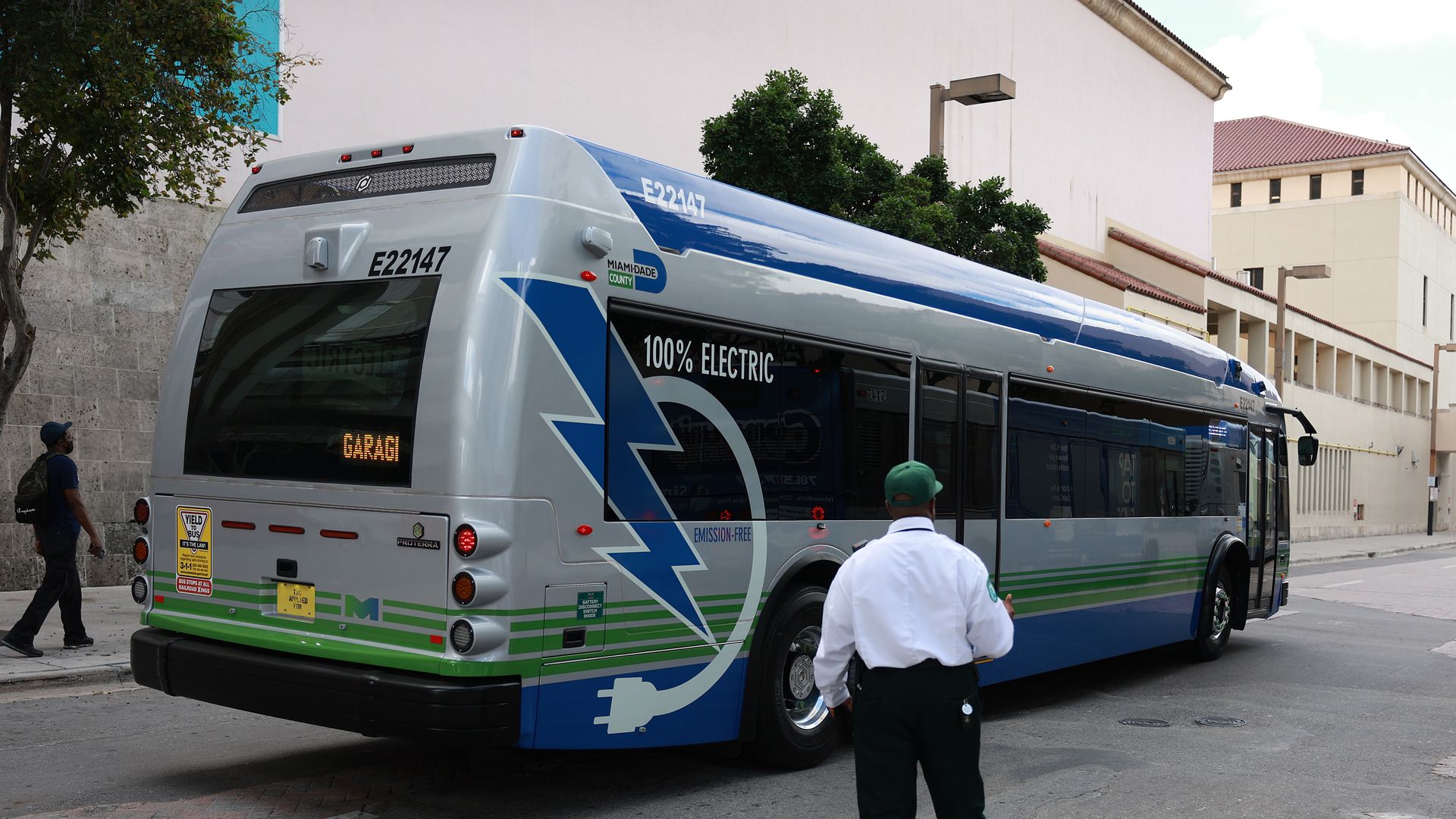 Proterra's leadership worked with bankers to try to sell off its electric transit bus business, months prior to its bankruptcy this week, but failed to find a buyer, a court filing shows.
Why it matters: The company's struggles to both stay afloat and find a suitor show that despite dramatic growth in EVs and federal government support, selling electric buses to transit authorities is hard, requiring long cycles, lots of capital, and high customization per customer.
Details: Earlier this year, Proterra started working with investment bank Moelis to find an acquirer for Proterra's transit bus business (Proterra Transit). Moelis talked to 26 potential buyers but none bit on the process.
Proterra leadership also worked with both Morgan Stanley and Moelis to explore raising additional financing from new or existing investors for the company's three lines of business.
CEO Gareth Joyce, who took over in January 2022, said in a bankruptcy filing that at the beginning of 2023, the company "was at a cross roads" because Proterra Transit was "facing headwinds" that "started to interfere significantly with the other Business Lines' simultaneous growth."
Proterra leadership says during the investment and sale exploration process, potential investors expressed interest in purchasing the company's charging and powertrain business, but were scared off by the transit unit.
Zoom in: While Proterra Transit delivered more than 1,000 electric buses, it was dragging on the company's other businesses due to its capital intensity and burdensome contracts, among other issues.
One issue with the contracts was that agencies required Proterra to customize buses to fit their needs, adding to costs and inventory.
The company said it intends to use the Chapter 11 process to potentially "reject burdensome contracts," and "sell assets free and clear of liabilities."
Big picture: Proterra was an early pioneer in the commercial electric vehicle industry, selling EV buses years before the current dramatic growth and support of electric vehicles.
Billions of dollars of subsidies from the Inflation Reduction Act are starting to flow into domestic electric vehicle manufacturing and purchasing.
States like California are also starting to push companies and organizations to swap out their diesel-powered vehicles for zero-emissions ones.
🍿 What we're watching: What suitors could appear as stalking horse buyers for the company or for individual divisions.
Charging players like EVgo might want the energy business.
An automaker like Ford, which has a growing business in commercial electric trucks, might want to pick up the energy and powertrain divisions.
Or will private equity swoop in to maximize the parts?
Go deeper