Goldman Sachs backs Synthica and its biogas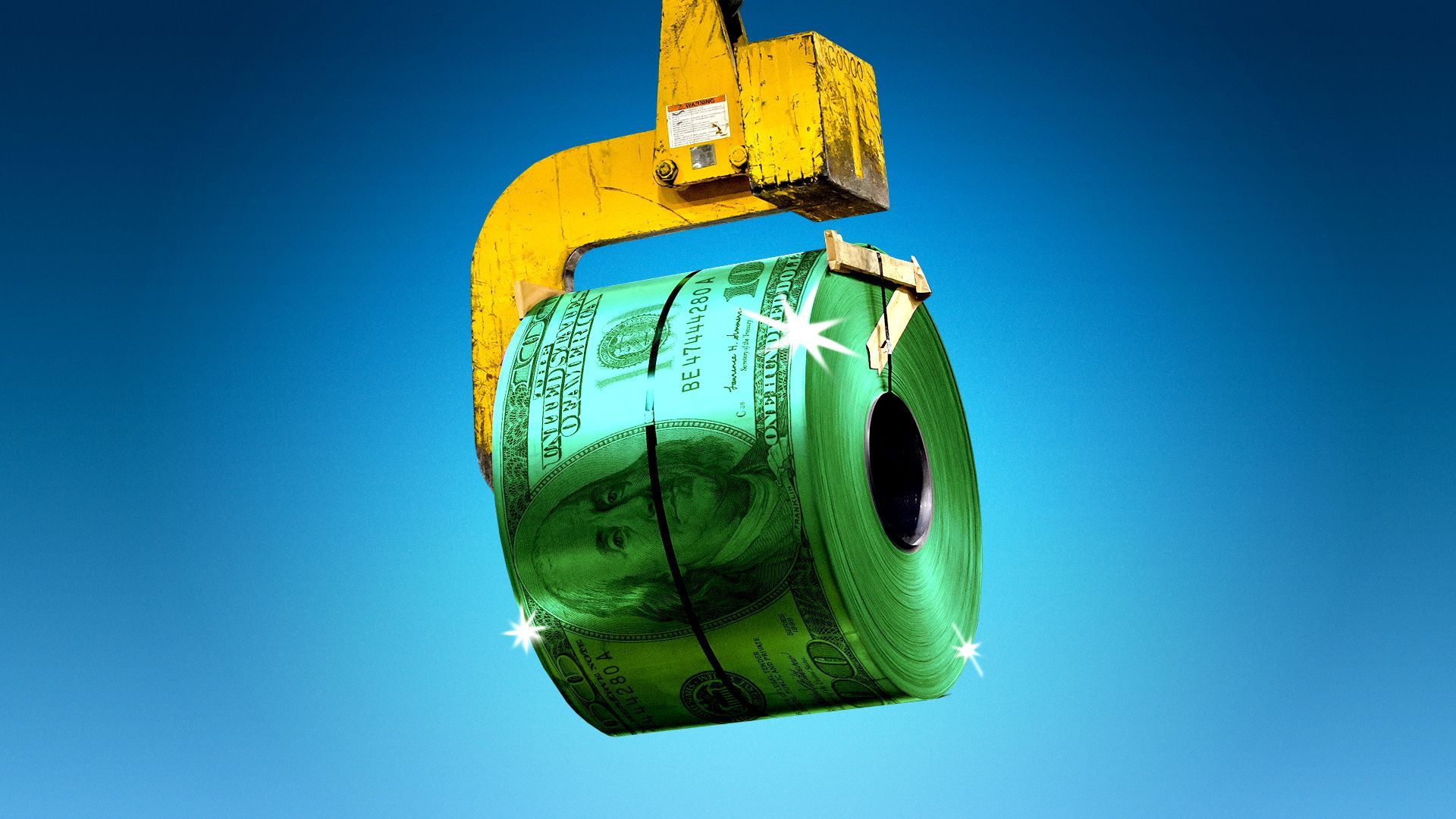 Synthica Energy, which develops biogas projects from food waste, has raised an equity investment from the infrastructure investing business of Goldman Sachs Asset Management.
Why it matters: GSAM's infrastructure business is a validation stamp for the startup, and another bet on the sector from the Wall Street bank, which has invested $15 billion across the space.
Driving the news: Synthica, based in Cincinnati, Ohio, didn't disclose the size of the funding.
CEO Sam Schutte said the investment will support the buildout of its biogas facilities across 10 states.
Synthica takes food and beverage waste directly from companies' industrial facilities (before it reaches the consumer) and uses that as a feedstock for running anaerobic digesters to produce biogas.
Digesters use microbes to breakdown organic matter in an oxygen-free environment, which produces renewable natural gas that can be used to power vehicles or industrial facilities.
Synthica broke ground last week on a facility in Cincinnati that's being developed via joint venture with a subsidiary of energy company UGI.
Big picture: There are about 2,300 biogas sites in the U.S., according to the trade association the American Biogas Council. Most of them are using anaerobic digesters at wastewater treatment plants, landfills and on farms, and few are using food and beverage industrial waste, like Synthica is planning to do.
The use of anaerobic digesters in the U.S. is growing, thanks to federal and state subsidies and net-zero goals for companies. This year, the Inflation Reduction Act is providing a key investment tax credit for developers.
Yes, but: Other countries like Germany have been much more aggressive deploying biogas systems and the U.S. has been relatively slow in comparison.
What's next: Synthica is still a relatively small company. Schutte said the startup plans to grow its headcount to 25 to 30 by the end of the year.
Go deeper