Exclusive: Rayven crowdfunds to decarbonize buildings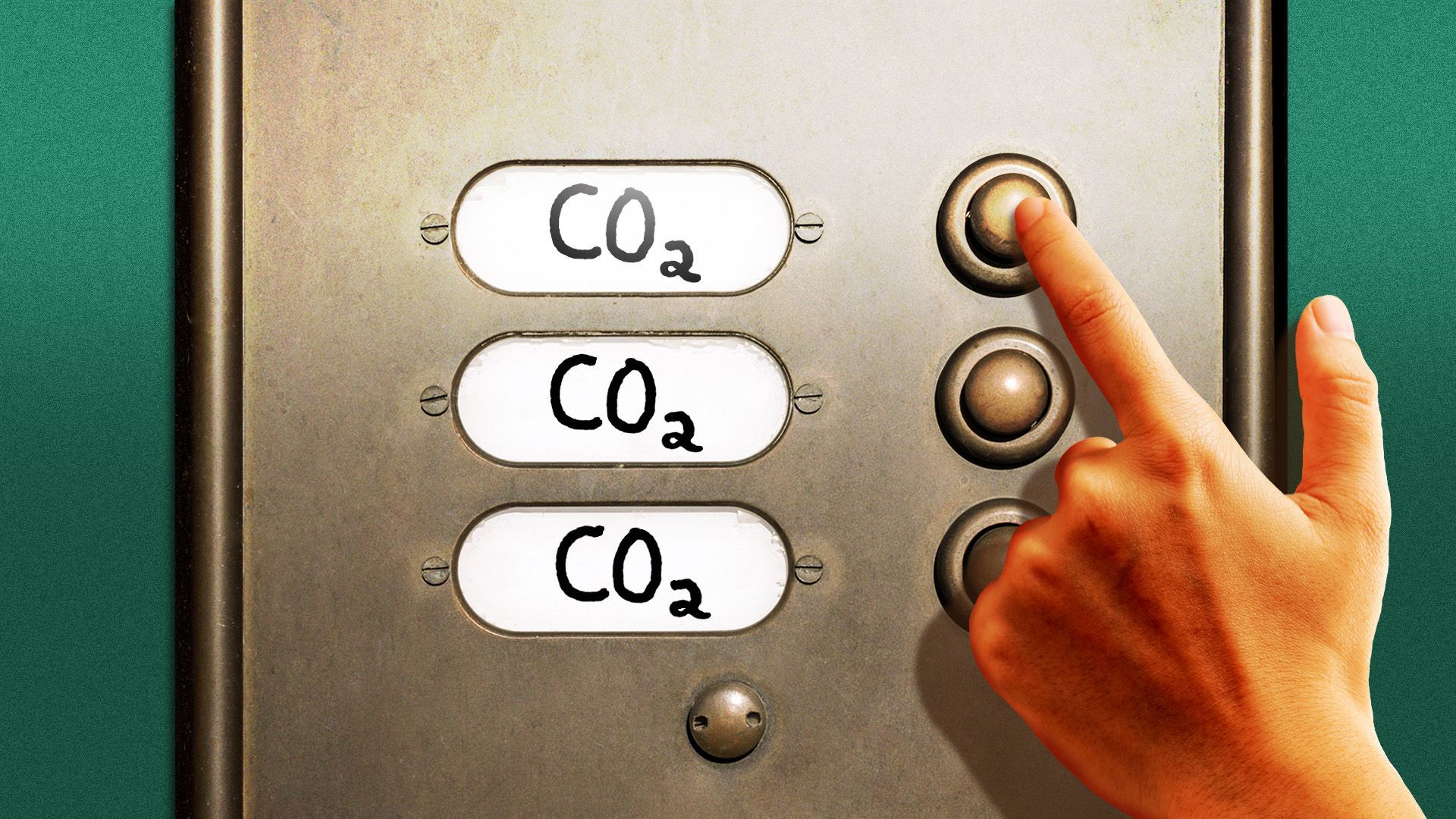 A pair of entrepreneurs is pursuing an initial $10 million in crowdfunding for their company Rayven to acquire buildings and erase their emissions.
Why it matters: The duo says owning the buildings themselves will enable rapid decarbonization.
What's happening: "There's a lot of attention on building new buildings the right way. There's zero attention on buying existing buildings to decarbonize them," president Owen Barrett tells Axios.
Flashback: Barrett and co-founder Joel Cesare previously raised $30 million for a prior green real estate company, ZNE Capital.
ZNE's approach called for buying apartment buildings and retrofitting them with renewables like rooftop solar and efficiency upgrades to reduce their operating costs.
It owns five multifamily properties in the Midwest and is under contract for two more, together spanning about 750 units.
The latest: ZNE largely drew from institutional investors — a group that balked at more aggressive decarbonization investments, Cesare and Barrett say.
"We became frustrated with our existing capital partners, existing institutions," Cesare says. "We felt there must be tens of thousands, hundreds of thousands of people out there like us that are frustrated by inaction and can help fund this real estate strategy."
Details: Rayven plans to raise $10 million from the Regulation A offering that was approved by the SEC in April.
Reality check: Rayven has so far raised $60,000.
"We expected the first quarter or two to be pretty flat," Cesare says. "We'll be blitzing the internet with a mass marketing campaign."
Go deeper