Autodesk backs Transcend's infrastructure-design software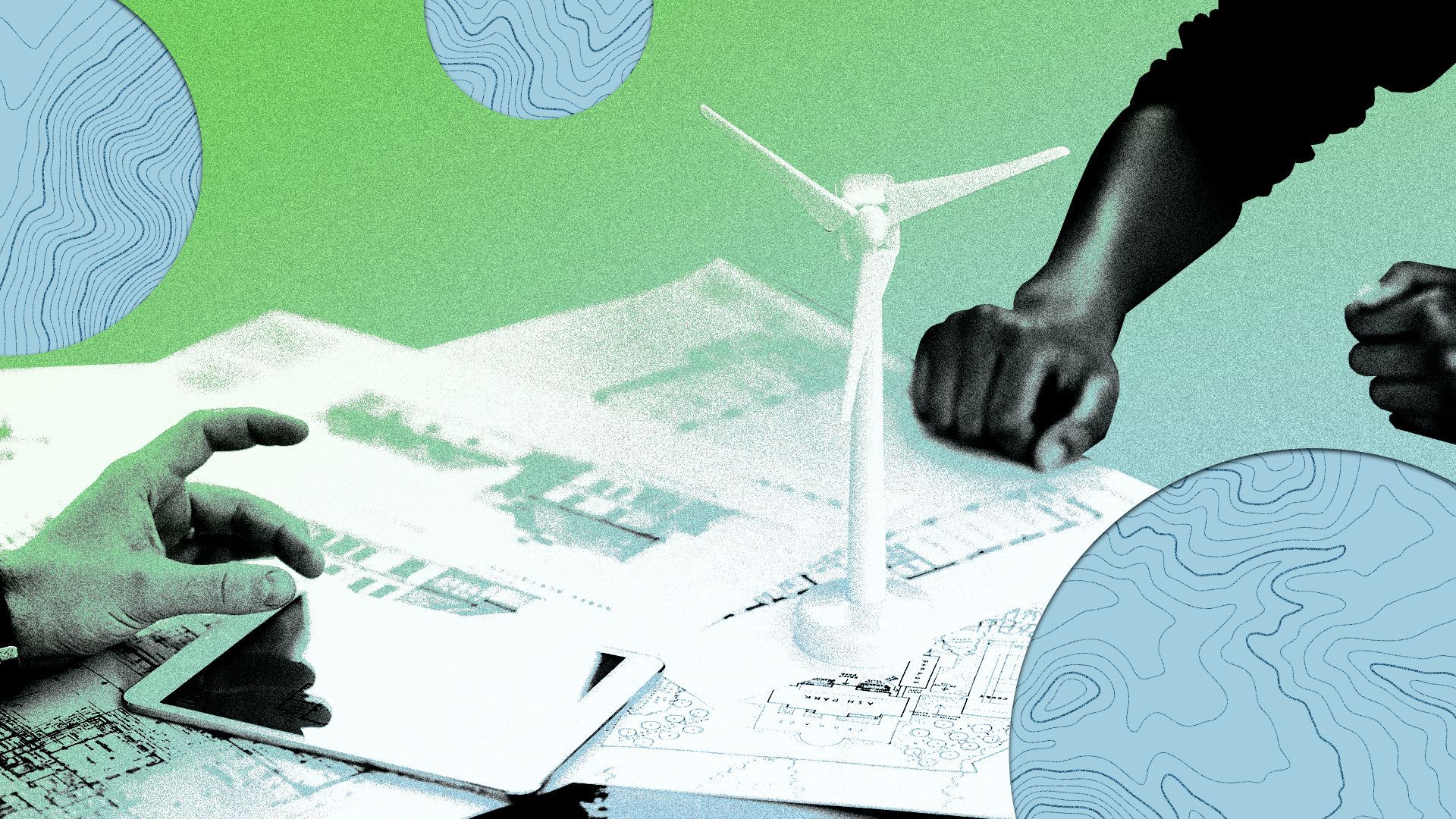 Transcend, which makes generative design software for sustainable infrastructure, has raised a Series B round of $20 million in funding from investors including design giant Autodesk.
Why it matters: Companies and organizations are deploying critical infrastructure in the face of the changing environment, and software innovations can help deploy projects more quickly and at a lower cost.
Driving the news: Transcend's round included participation from existing investors HG Ventures and PureTerra, and new investors Arosa Capital and Riverstone Holdings LLC.
The company, which was spun out of Organica Water in 2020, plans to spend the funds on growing its market in the power sector and hiring employees.
Transcend's generative design software uses AI to determine the physical arrangement of assets, like for a wastewater recycling plant or electricity grid substation.
Customers such as engineering firms and asset managers can put in design parameters and generate a variety of project design options. These types of infrastructure projects are often designed by third party engineering firms, not in house, which can be expensive and laborious.
Big picture: Companies are deploying an increasing amount of infrastructure in the U.S. — from electrical grid equipment to clean energy farms to green hydrogen projects — tapping into funds from the Inflation Reduction Act and the Infrastructure Bill.
The latest digital innovations, like AI-based generative design software, will play an important role in helping deploy infrastructure more quickly and for a lower cost.
"It's time to stop chasing our tails and build infrastructure that we don't have to fix five years later," said Transcend's CEO Ari Raivetz.
Go deeper