EV.energy raises $33M for charging software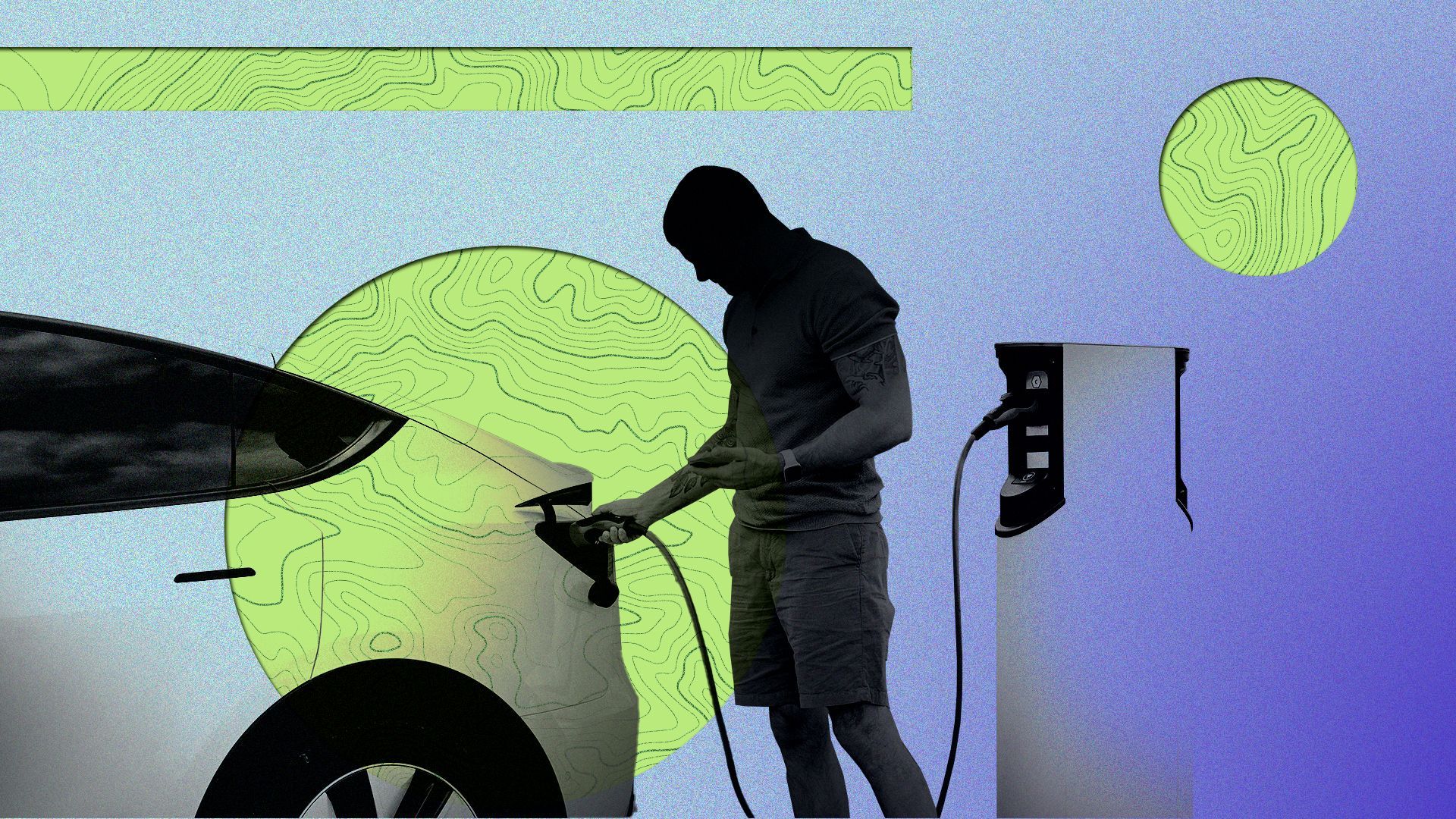 EV.energy, which develops software for managing electric vehicle charging, closed a $33 million Series B this month.
Why it matters: The London-based startup says its software can convert EVs from pure electric consumers to resources that can bolster the grid.
How it works: EV.energy sits at the intersection of drivers who need to charge their cars, the automakers who build them, and the electric utilities pumping out the juice.
Its software essentially enables electric utilities to dial back EV chargers when the grid is under strain.
Drivers who opt-in, meanwhile, get compensated for the service, typically with credits toward their electric bills.
Big picture: Electric vehicles consume electricity — but they can also free up capacity or even add electricity to the grid.
Utilities, grid operators and investors are pouring money into software that can control all those batteries on wheels.
By the numbers: EV.energy has registered 120,000 drivers on its app, such as through partnerships with utilities like Con Edison in New York.
Details: National Grid Partners led the startup's all-equity round.
Aviva Ventures, Wex Venture Capital and Jaguar Land Rover's investment arm, InMotion Ventures, joined.
Existing investors Energy Impact Partners, Future Energy Ventures and ArcTern Ventures also participated.
National Grid Partners senior director Bobby Kandaswamy joined EV.energy's four-person board.
Meanwhile, utility National Grid, automaker Volkswagen Group, solar manufacturer Maxeon, and engineering giant Siemens are among EV.energy's partners.
Go deeper