Dioxycle raises $17M from Breakthrough and Lowercarbon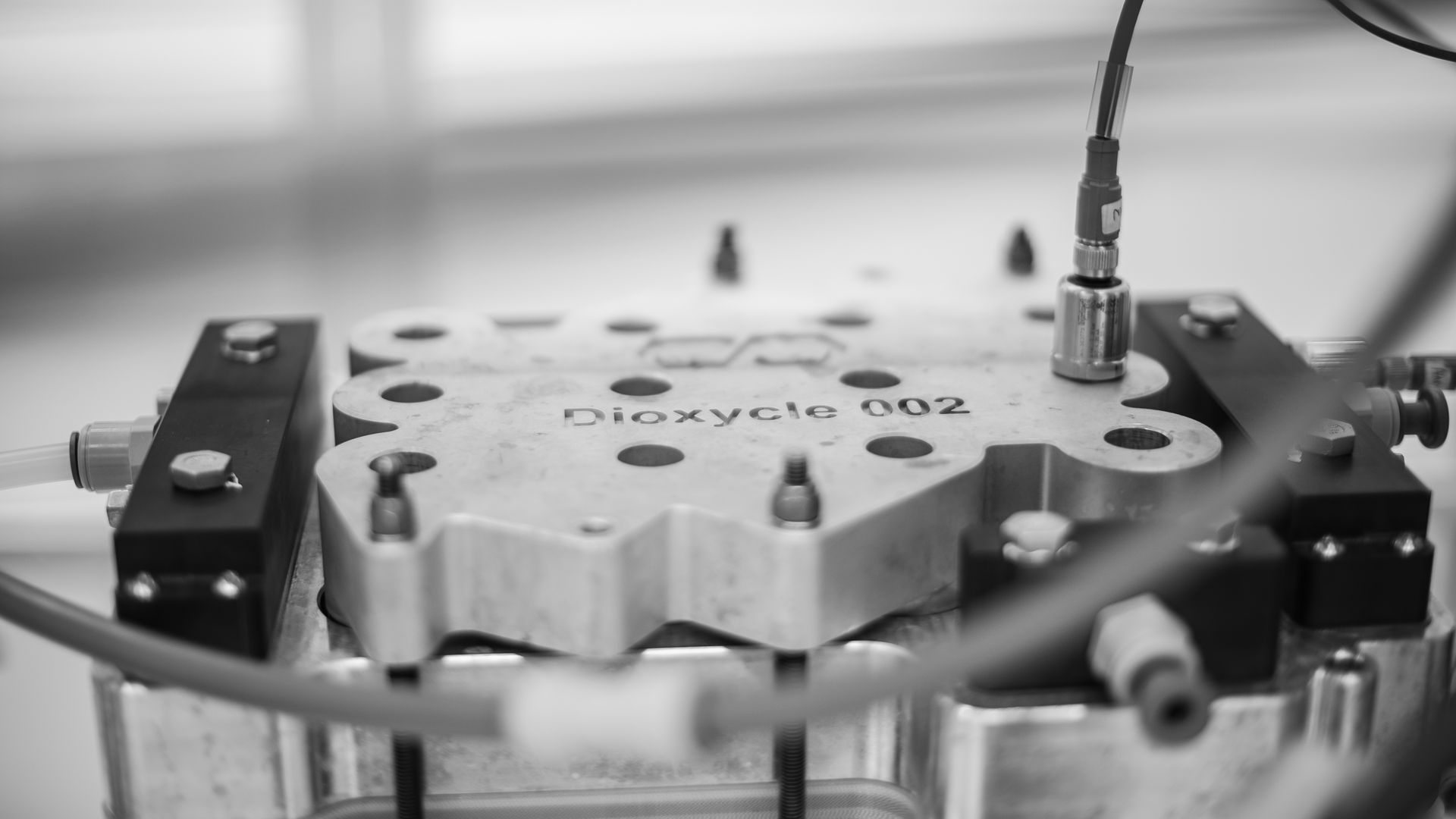 Dioxycle, a startup that turns carbon dioxide into chemicals, has raised a $17 million Series A round led by Breakthrough Energy Ventures Europe and Lowercarbon Capital.
Why it matters: Chemical giants will need to tap into new technologies to transition parts of their supply chains away from fossil fuels, as the companies seek to meet regulations and net-zero goals.
Driving the news: Dioxycle, which is based in both Paris and Menlo Park, Calif., plans to use the funding for hiring and its first demonstration project, planned for 2026. Gigascale Capital also participated in the round.
How it works: Dioxycle makes a new kind of electrolyzer technology, which uses carbon dioxide to make chemicals like ethylene.
Ethylene, which is usually made by heating petroleum or natural gas, is one of the most widely produced chemicals in the world and is used in textiles, plastics and construction materials.
Dioxycle aims to deploy its electrolyzer tech at a chemical plant where the startup can use waste CO2 onsite and generate low-carbon ethylene to be used by the plant.
The company was founded by CEO Sarah Lamaison and CTO David Wakerley, who have researched CO2 electrolysis for many years together across academic institutions, including Stanford.
Big picture: Early-stage climate tech startups continue to raise money despite the cooler funding environment.
Lowercarbon, launched by investor Chris Sacca, and Breakthrough Energy Ventures, which has backing from Bill Gates, Jeff Bezos and others, were the top two most prolific early-stage investors in climate tech, according to a recent report from Silicon Valley Bank.
Breakthrough Energy Ventures Europe is the European arm of the venture capital firm.
A wave of new startups is looking to use carbon dioxide as a feedstock for products like sustainable aviation fuel or concrete, among many applications.
What we're watching: Dioxycle is an early-stage company and will need to prove its technology can work as advertised. Moving beyond the lab to deploy a demonstration project is complicated.
Editor's note: The story was corrected to say Breakthrough Energy Ventures Europe, not Breakthrough Energy Ventures, led the funding round with Lowercarbon Capital.
Go deeper