Exclusive: Alpha Grid emerges to scale EV charging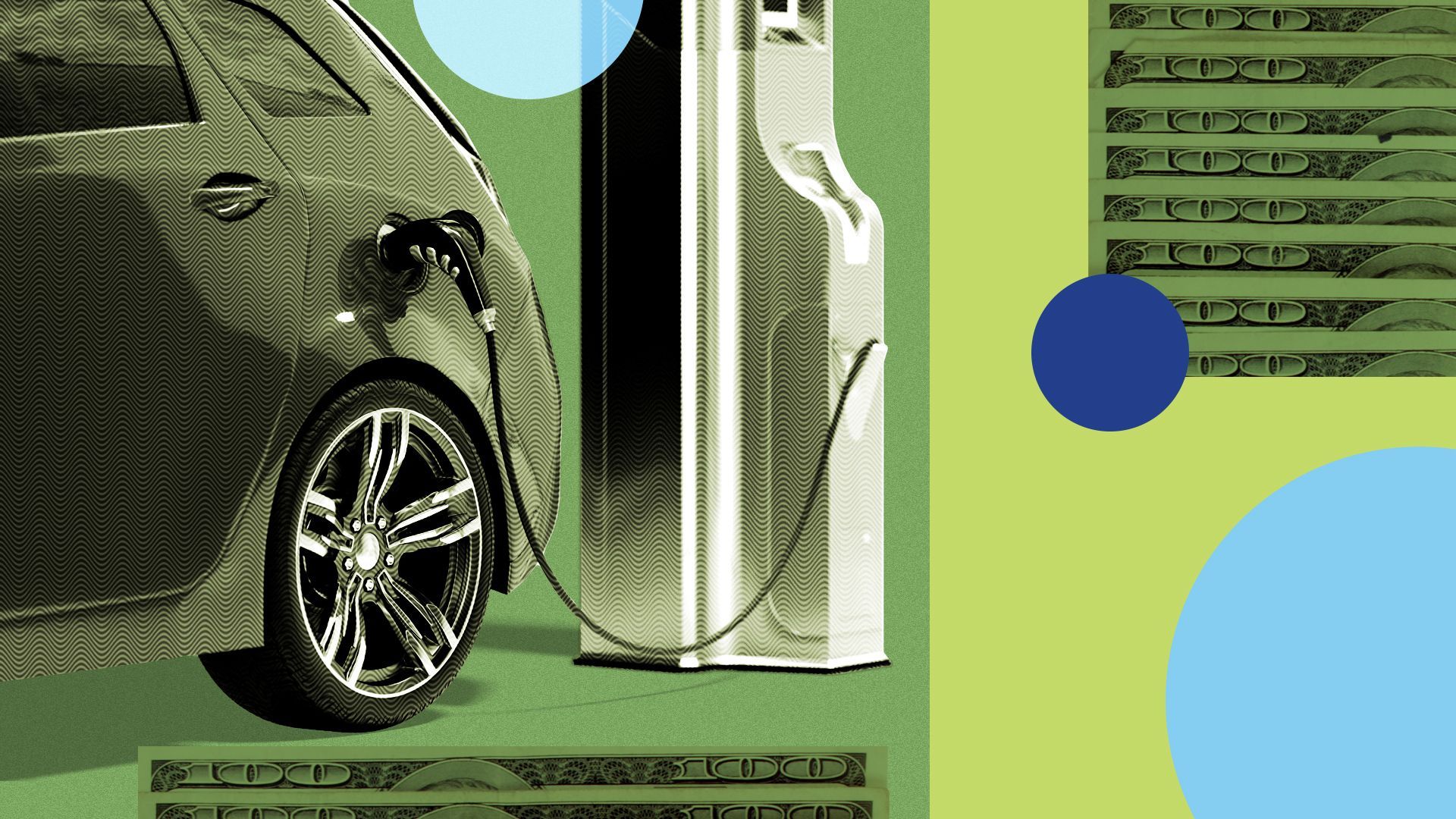 Alpha Grid, an EV-charging software startup founded by two former Google X employees, has emerged from stealth with $2.5 million in funding, Axios has learned.
Why it matters: The lack of charging infrastructure is one of the major barriers to the adoption of electric vehicles.
Details: Alpha Grid was founded late last year by Lucas Ackerknecht and Phil Stahlfeld, who previously spent years working on Tapestry, X's semi-stealthy project to build a virtualized twin of the power grid. The company currently has four employees.
"If we want to electrify the world we need to put infrastructure in the ground much more quickly," says Ackerknecht.
The pre-seed round was led by Asymmetric Capital Partners, with participation from Twine Ventures.
How it works: The company uses machine learning to enable a customer — like an energy provider, charging developer or big box retailer — to optimize the deployment of charging stations.
The software, which is available in a closed pilot version, ingests data sets from the grid, transportation, financial incentives and more, and tells the customer the best place to build EV chargers across sites and states.
The tool is largely focused on fast charging and public chargers today, but it will eventually be able to provide info about level 2 charging as well.
Big picture: The deployment of electric vehicle charging stations is still hampered by high "soft costs," which include permitting, planning, compliance, utility connection and more.
According to a report from the Rocky Mountain Institute, "[T]he EV charging industry needs to do what the solar industry did starting about a decade ago: streamline and de-bottleneck installation."
Data tools will be helpful to slash those soft costs by driving efficiencies. Other startups like WeaveGrid are using machine learning to help utilities predict and manage large spikes in power from EV charging.
What's next: The company plans to use the funds to continue to develop the product and to hire more employees.
Go deeper