Expert voices: Nancy Pfund on resilience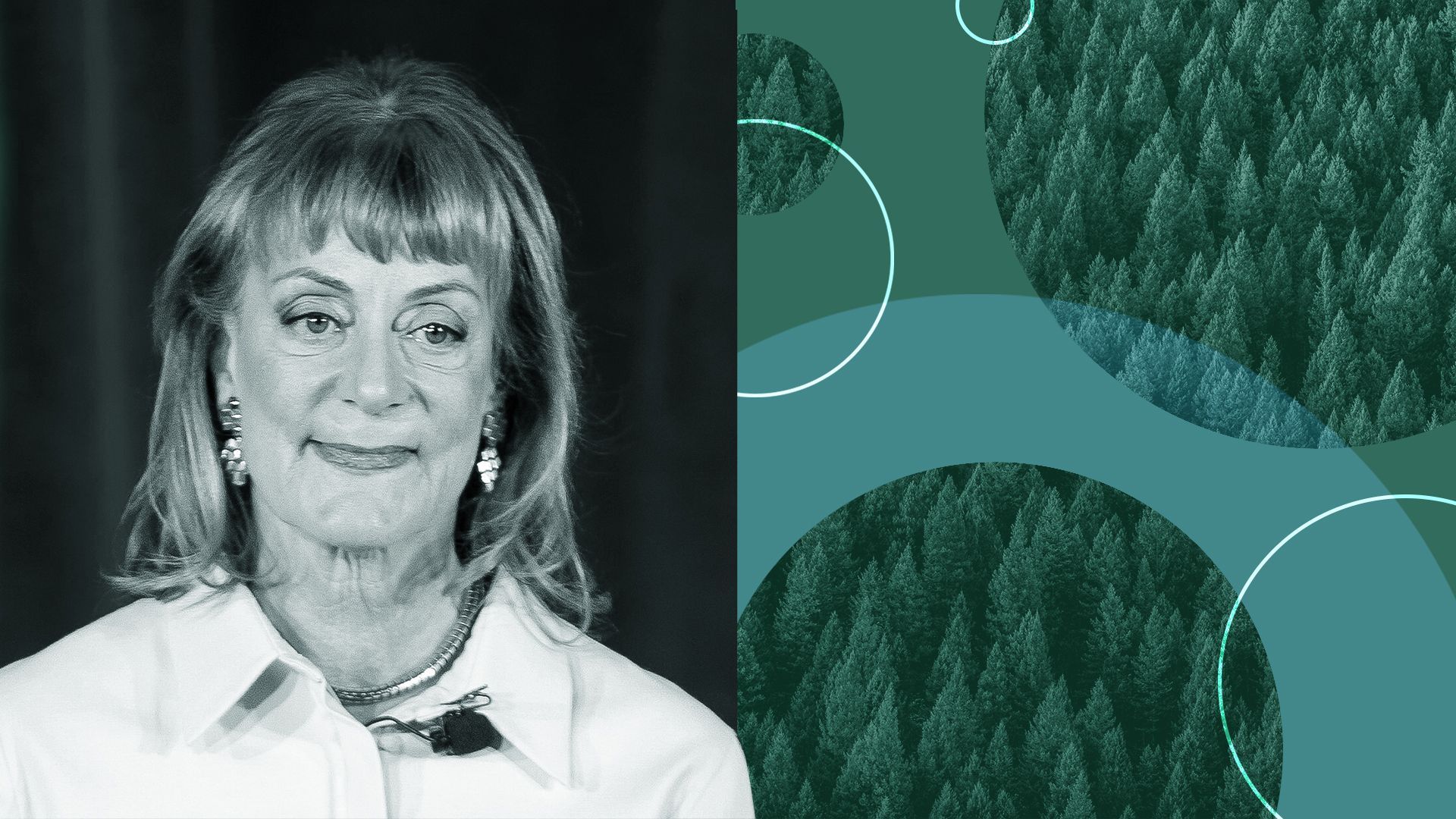 Nancy Pfund, the founder and managing partner for DBL Partners, advises climate tech investors to "steer into uncharted waters," like wildfire tech or biodiversity.
Why she matters: Pfund, through DBL — which stands for Double Bottom Line — was an early investor in energy and sustainability and she's backed a who's-who of breakout climate tech startups, including PowerLight, Nextracker, SolarCity and Tesla.
This interview was lightly edited for length and clarity.
What, in your view, was the big news in climate tech investing this week?
Conditions this week are showcasing the sheer magnitude of the climate calamities we are facing: severe flooding in the Northeast, record-setting temperatures across the world, and over 800 wildfires still burning in Canada.
Clearly, we are living the new abnormal.
What would you add to the narrative?
Weeks like this are a window into the future. Decarbonization gets all the headlines, but climate resilience will be just as crucial in the years ahead.
When it comes to wildfires, we need 21st century technology that can get to fires before they spread, and after fires occur, we need to regenerate forests in ways that can strengthen biodiversity and withstand hot, dry conditions. Companies like Rain, Mast Reforestation and Pano.ai are focused on these issues.
By contrast, what's going under-noticed?
The California Energy Commission awarded nearly $2 million to Heirloom and Red Bay, two Bay Area coffee roasters. The funds will decarbonize their natural gas-powered facilities with cutting-edge electric coffee roasters built by Bellwether Coffee, a Berkeley-based startup.
Your morning coffee is a cup of carbon! Bellwether reduces emissions from coffee roasting by up to 87% compared to the natural-gas-powered status quo. Americans consume 400 million cups of coffee each day — a gargantuan coffee habit — and electrification has potential to significantly reduce embedded emissions.
Both California-based roasting facilities are in low-income areas, so improved air quality from electrification will also contribute to environmental justice and economic development goals.
One tip for climate-tech investors or founders:
Steer into uncharted waters. When DBL made early investments in Tesla and Farmers Business Network, there was no clear consensus around, or even much knowledge about, the futures of EVs or ag-tech.
A catalyzing bet in an emerging sector like biodiversity or wildfire tech is more likely to move the needle, for both impact and returns, than, say, another carbon accounting platform.
💼 First job:
I had a summer job decorating synthetic Christmas trees for a major New England retail store. (This may have spurred my love of real trees!)
👑 Proudest investment:
It's so hard to choose and, of course, Tesla is right up there, but helping to usher in the age of solar with companies like SolarCity, Nextracker, and PowerLight is also high on my list.
🤦 Facepalm investment:
We backed a "Whole Foods of pharmacies" that was gobbled up by the 2008 downturn. The world wasn't ready for it then, but it might do well today given growing interest in holistic medicine and prevention.
💡 In three-ish words, the change you would make to climate-tech investing:
Go deeper