Spring Lane closes $290M climate-infrastructure fund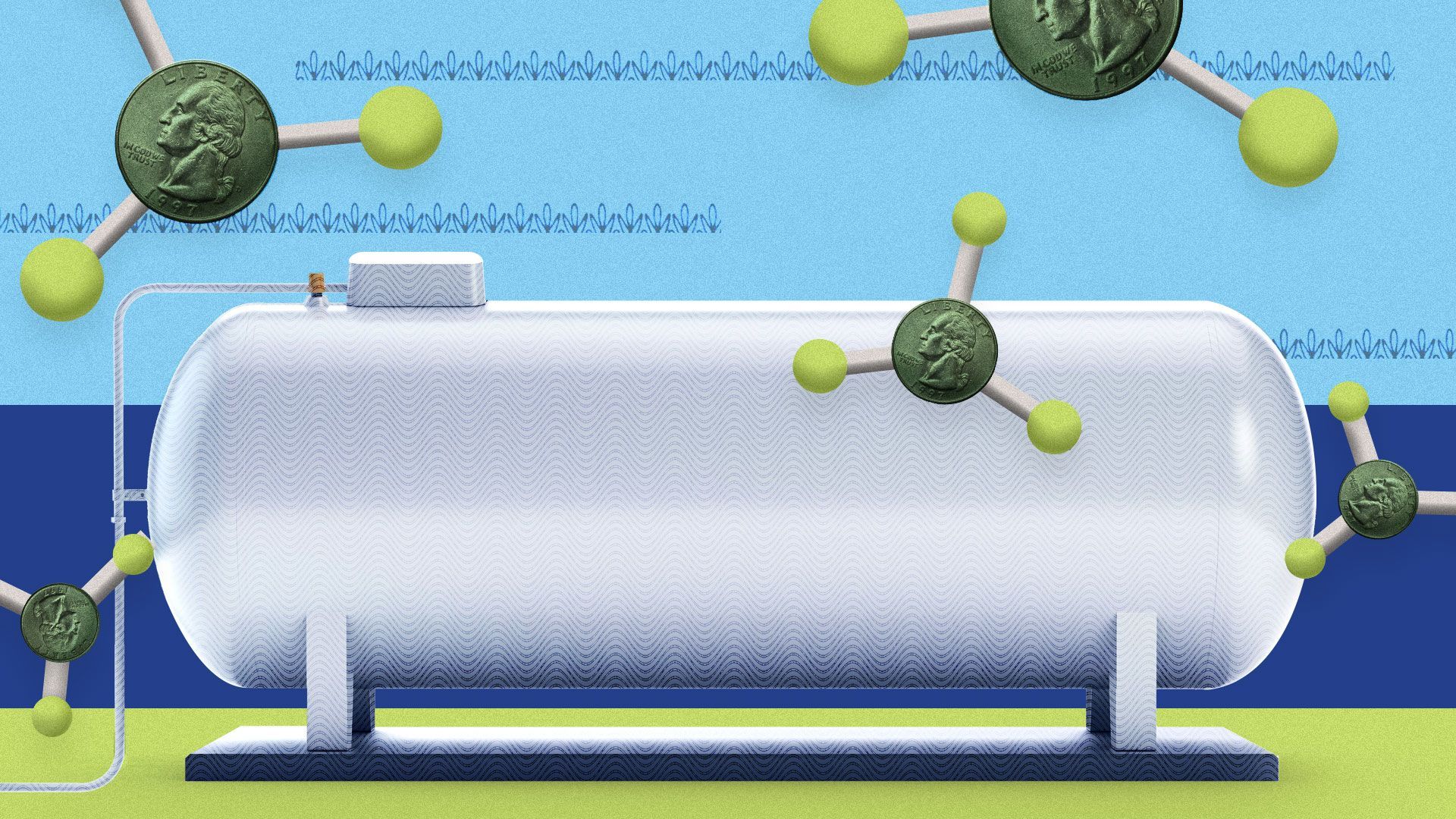 Sustainable infrastructure investor Spring Lane Capital closed on its second fund of $290 million, and says it's already backed four companies from the fund across transportation and agriculture.
Why it matters: It's a tight funding environment for climate-tech growth startups, but dedicated investors with new funds, especially alternative funding beyond VC, are still handing out checks.
Details: Spring Lane Capital says the second fund, closed in June, brings its total assets under management to $447 million.
Spring Lane, which was co-founded by investor Rob Day, backs companies with both equity investments and project financing and focuses on funding infrastructure across food, transportation, energy, water and waste.
Sustainable infrastructure includes projects like electric-fleet charging depots, wastewater facilities, green hydrogen and ammonia plants and renewable natural gas production.
Spring Lane's Fund II is close to double the size of its first fund, and the startups it's already invested in include Argo Development Partners, Spring Free EV, EVCS Charging Solutions, and Andion.
Thought bubble: As the funding for climate-tech growth companies has cratered this year, mature companies — like those building infrastructure — will require alternative forms of financing beyond equity.
Spring Lane Capital, founded in 2017, invests 80% to 90% of its investment in a startup into its infrastructure in the form of project finance. The other 10% to 20% of the funds are provided to the startup for growth.
More new investing models like Spring Lane's will be needed to help companies scale up from a proven technology to mass commercialization.
Go deeper