Bill Gross sees a rebound for climate-tech growth funding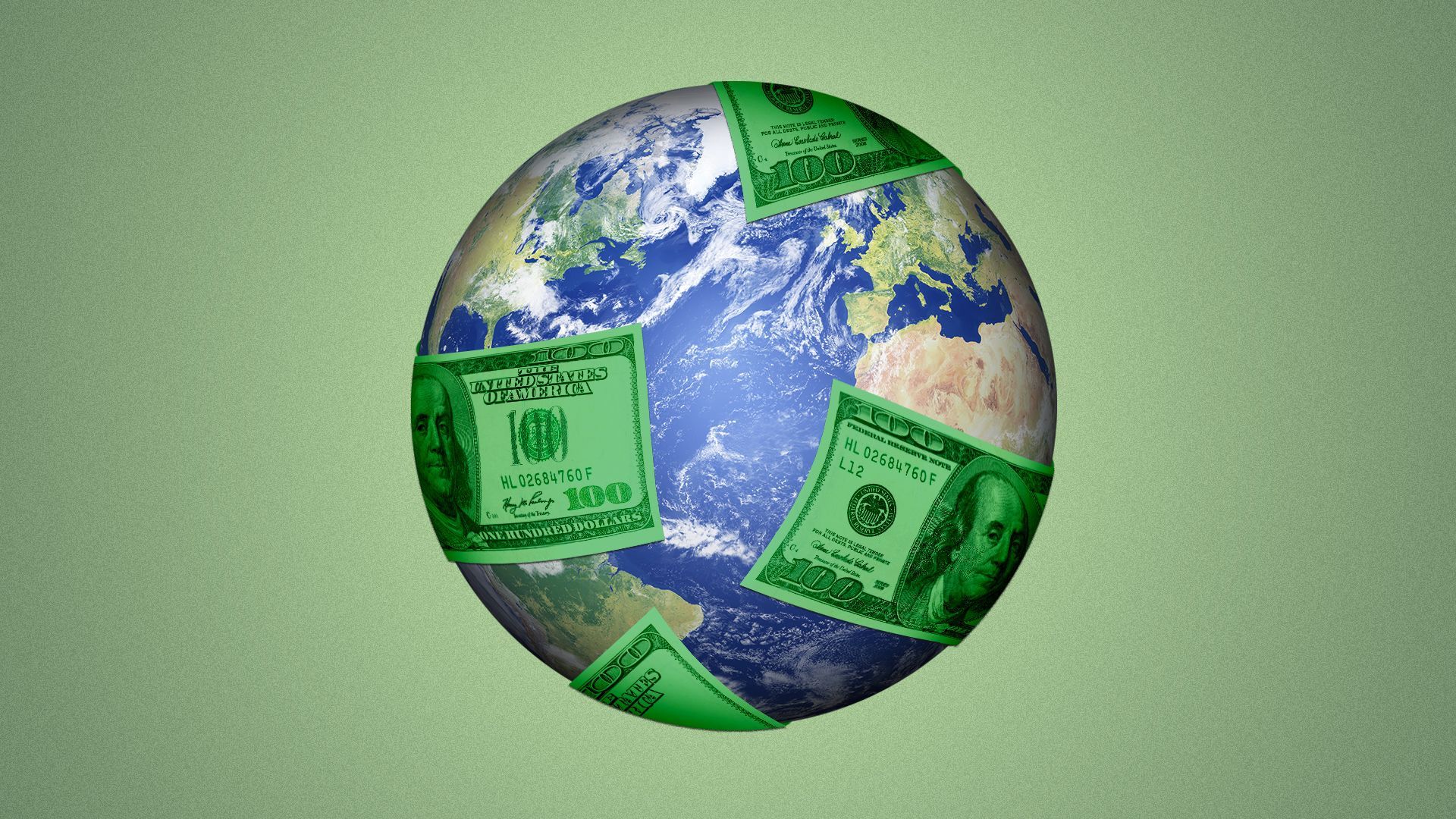 While growth funding for mature climate tech companies fell off a cliff this year, some investors, like Bill Gross, see hope on the horizon.
Why it matters: Thousands of climate tech startups have been founded over the past three years, but with growth-stage funding drying up, it could be a real struggle for young companies to grow their businesses.
What they're saying: Gross, with his tech incubator Idealab, has been building clean energy companies for years, including, most recently, solar concentrator company Heliogen and energy storage company Energy Vault.
Gross tells Axios, "I think the growth-stage funding for climate tech startups will improve dramatically over the next year," though he adds, "Maybe I am just being too optimistic."
What's happening: Gross points to key factors that can kickstart climate tech growth funding back into high gear:
Awareness for climate change is growing rapidly, as the actual climate is getting worse, with the hottest days on record.
More and more climate tech funds are getting started.
The Inflation Reduction Act is an unbelievable tailwind, and he believes Europe will have similar supportive legislation. The first big projects from the IRA will come online, and those successes will bring more dollars.
Interest rates will stabilize and come back down, which is important for growth-stage climate tech at scale.
By the numbers: The climate tech funding numbers for the first half of 2023 aren't pretty. Overall funding of climate tech startups dropped by 40% to $13.1 billion in the first half of this year, compared to last year.
But funding into growth companies was responsible for much of that, crashing by 64% compared to last year. Funding for early-stage seed startups was actually up by 34% compared with the first half of 2022.
The big picture: We'll see if Gross' rosy prediction has legs, but in the meantime, more mature startups will need to brace themselves for a much more challenged funding environment.
Companies will be competing for dollars from more selective investors, and will need to have shorter runways and better balance sheets.
Go deeper