Exclusive: WindBorne raises $6M for weather balloons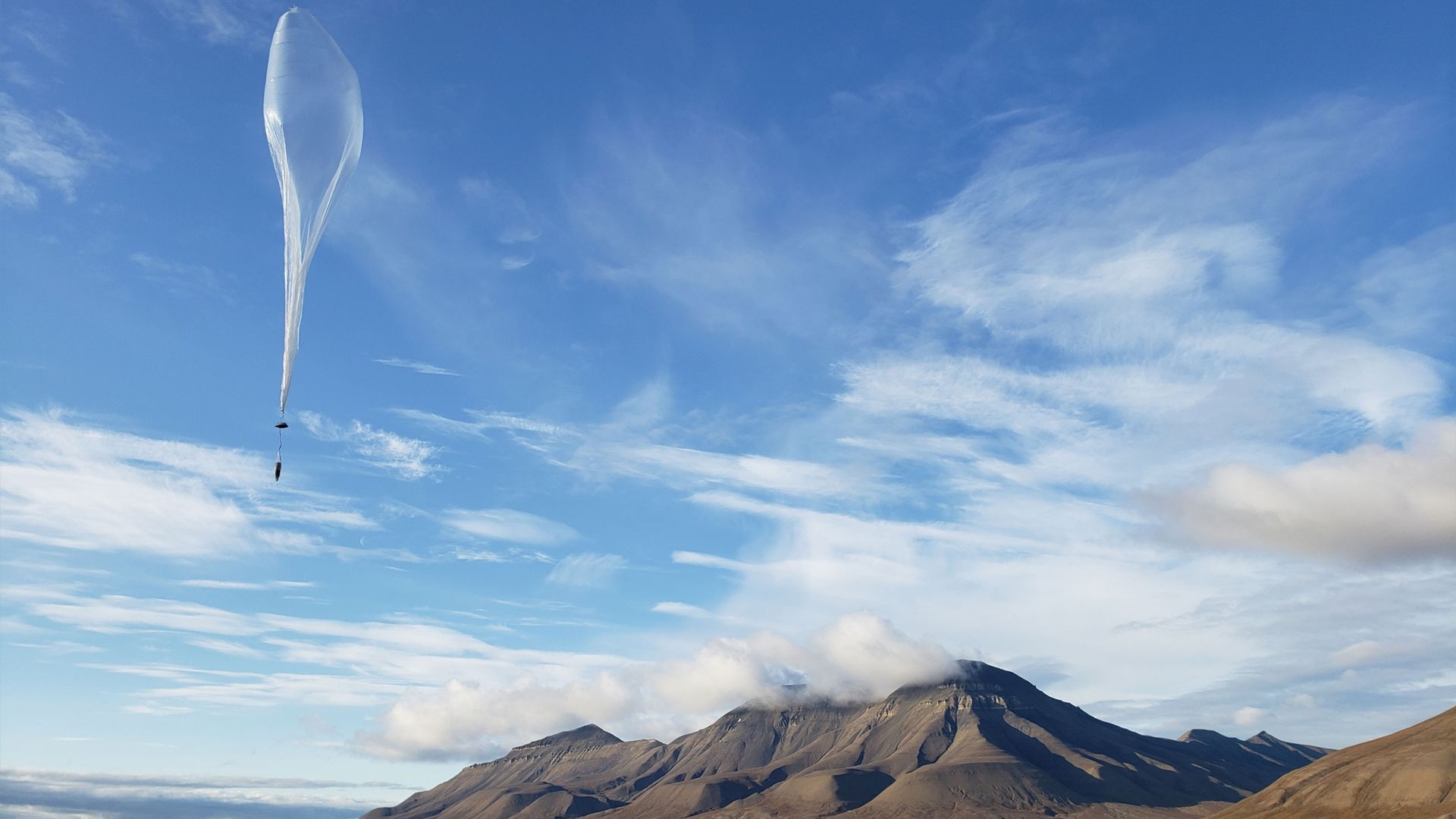 WindBorne Systems has raised a $6 million seed round to deploy more of its long-endurance smart weather balloons.
Why it matters: Accurate and real-time weather data is crucial for sectors like energy and for extreme weather event predictions, but the current data methods are lacking.
Details: The startup's seed round was led by Footwork, an early-stage venture firm with a 2-year-old $175 million fund.
Khosla Ventures, Pear VC, Ubiquity Ventures, Harvest Ventures, Humba Ventures, Jetstream, and Convective Capital participated in the round.
How it works: Governments and organizations commonly use low-cost balloons to collect weather data (and for other data-collection purposes, hi China👀👋🏻). But those balloons typically float uncontrolled in the atmosphere for a couple of hours before they pop.
WindBorne has developed a weather balloon that can be controlled remotely using the lifting gas (hydrogen), enabling the balloon to move up and down in the atmosphere and potentially last for a month — or eventually even years — in flight.
Despite being much smarter than a regular weather balloon, the startup's balloons cost the same as the standard ones.
The balloons' various weather sensors collect temperature, wind pressure and direction data and deliver that info back to the ground using a satellite connection. They use a solar panel for power.
Of note: WindBorne is currently launching two balloons per day to deliver data to customers including the National Oceanic and Atmospheric Administration.
WindBorne plans to use the funding to hire and expand its team and increase the number of balloons it's launching.
The vision is to have a constellation of WindBorne balloons in the atmosphere, enabling detailed weather predictions.
Footwork partner Nikhil Trivedi says WindBorne was cash flow-positive last year and has generated millions of dollars in annual revenue.
Thought bubble: The World Meteorological Organization says that 85% of the globe lacks weather data, particularly in the atmosphere over the middle of the oceans.
Weather data is becoming even more important as the climate changes and humanity needs to adapt to more frequent and more intense extreme weather events.
If WindBorne is able to one day scale up to managing thousands or tens of thousands of balloons in the atmosphere, it'll have a new series of challenges to deal with, like how to convince a balloon-skittish public that these balloons are our friends.
Go deeper