EOE taps eight startups for fusion funding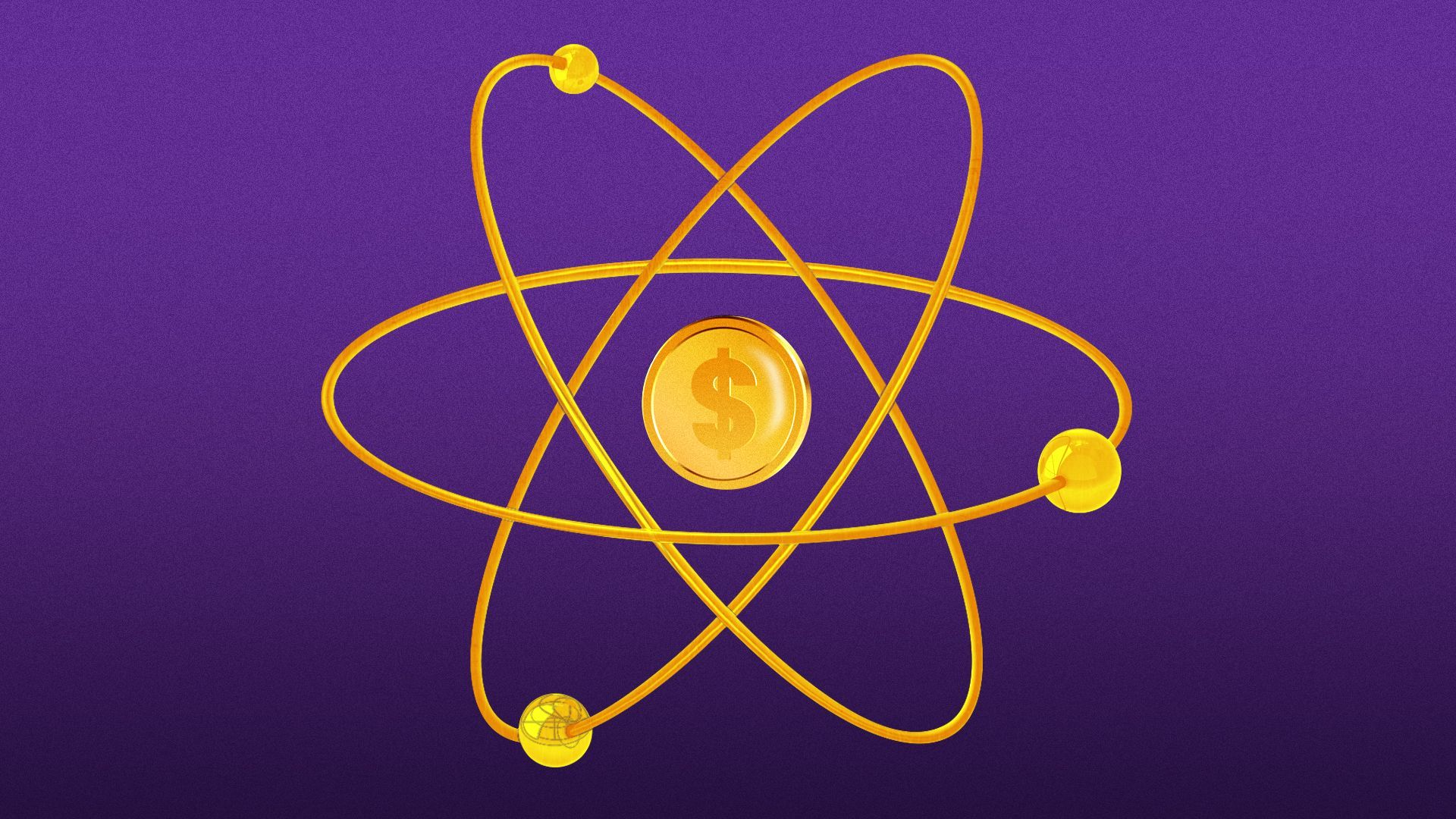 The U.S. Department of Energy yesterday announced it's doling out another $46 million to eight nuclear fusion startups.
Why it matters: The funding could reach $415 million if the companies hit certain milestones — and Congress allocates the funds.
What's happening: The DOE selected companies that it says are "advancing designs and research and development for fusion power plants."
Catch up fast: Nuclear fusion is the most elusive source of clean power. It promises near-limitless sources of emissions-free energy, but demands decades of research and billions of dollars of funding to get there.
The latest: The companies selected under the DOE's Milestone-Based Fusion Development Program are:
Commonwealth Fusion Systems
Focused Energy
Princeton Stellarators
Realta Fusion
Tokamak Energy
Type One Energy Group
Xcimer Energy
Zap Energy
Of note: The funding, from the Energy Act of 2020, covers 18 months.
Context: Fusion companies will need to spend at least another $7 billion to develop their supply chains.
What we're watching: Tokamaks are considered the most conventional type of fusion reactor. But multiple design types are on the DOE list, including slinky-like stellarators.
Go deeper