Scoop: Vesta raising Series A to bring carbon removal to the beach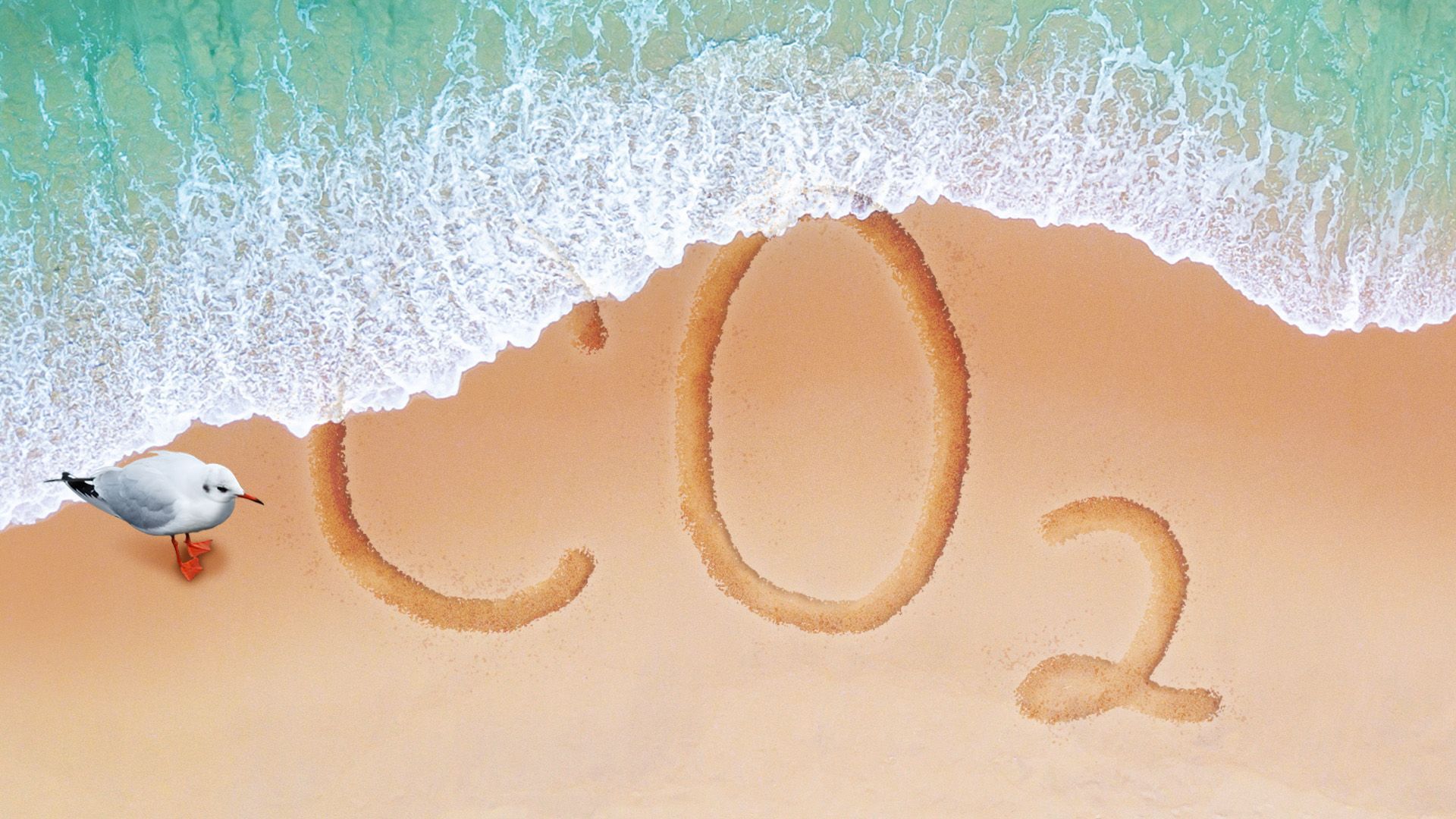 Climate tech startup Vesta is pursuing as much as $25 million for a Series A aimed at turning American coastlines and marshes into carbon sinks, Axios has learned exclusively.
Why it matters: The startup says its approach to carbon removal is among the cheapest and easiest to develop.
Details: Vesta is seeking between $15 million and $25 million, president Kelly Erhart tells Axios.
The San Francisco-based company started raising in March and aims to close the all-equity round in June.
Vesta hasn't yet closed on a lead investor, but is "in advanced due diligence" and expects to close on a lead next week, Erhart says.
Of note: Vesta previously raised $6.25 million in equity and $10 million in grants.
How it works: The company is built around olivine, a magnesium-based mineral that's used in steel making.
The mineral dissolves in seawater. As it does, it converts carbon dioxide from the air into a harmless alkalinity in the ocean.
Vesta buys the olivine, grinds it, then spreads it on beaches or marshes that are being restored. It makes money by selling the resulting carbon credits.
State of play: The idea is similar to agriculture-based removal startups such as Lithos, which spread minerals like basalt across soil to stimulate carbon removal.
Moving minerals around can get expensive. Investors have told Axios that this is a source of some hesitancy in the space; Vesta says its shipping costs are low.
The intrigue: Vesta expects to remove carbon at a fire-sale price of $21 per metric ton at commercial scale.
What's next: Vesta has completed a coastal pilot in Southampton, N.Y., and a salt marsh pilot in Massachusetts. It's planning a larger project on the East Coast next year.
It's planning to license both its mineral process and the software it uses to measure carbon removal.
.
Go deeper