NYC's anti-idling law is annoying people into buying an EV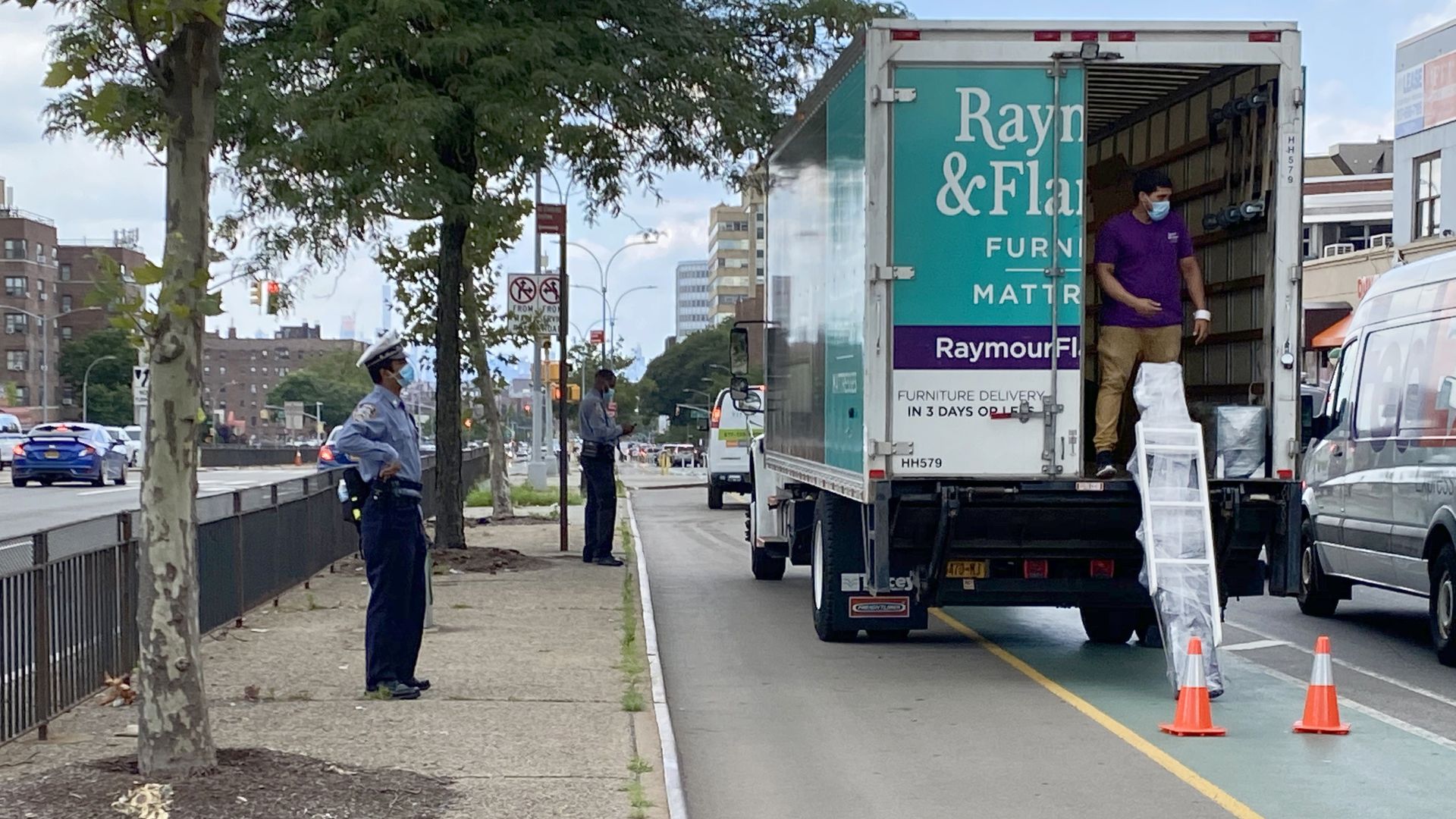 Alan's brother recently bought a hybrid Toyota Tundra pickup — but when Ford told him the other week that he could finally fulfill his pre-order for an electric F-150 Lightning, he went with that instead.
Why it matters: It's not just the fuel savings that spurred Jordan to buy a gleaming new pickup so soon after his last one. It's the rise of New York City's new anti-idling vigilantes.
Catch up fast: New York City in 2019 deputized civilians to enforce the city's anti-idling laws.
A passerby can make $87.50 for reporting a car that's running its engine while parked. One especially enthusiastic enforcer has reportedly made more than six figures under the regime.
Each car's owner, meanwhile, gets fined $250 or more.
The latest: Jordan is a plumbing and heating contractor in NYC, meaning his truck is his office. And when it's summer in the city, there's no choice but to run the truck and its air conditioning.
He told Alan that the company's been racking up idling violations — and that he's spotted passersby recording video of his truck.
Between the lines: Those fines add up. Enough to offset the cost of an entire new truck? Maybe not — but combined with the fuel savings, it starts to become real money. Not to mention the value of avoided aggravation.
Go deeper