Exclusive: Kelvin raises $30M to expand beyond better radiators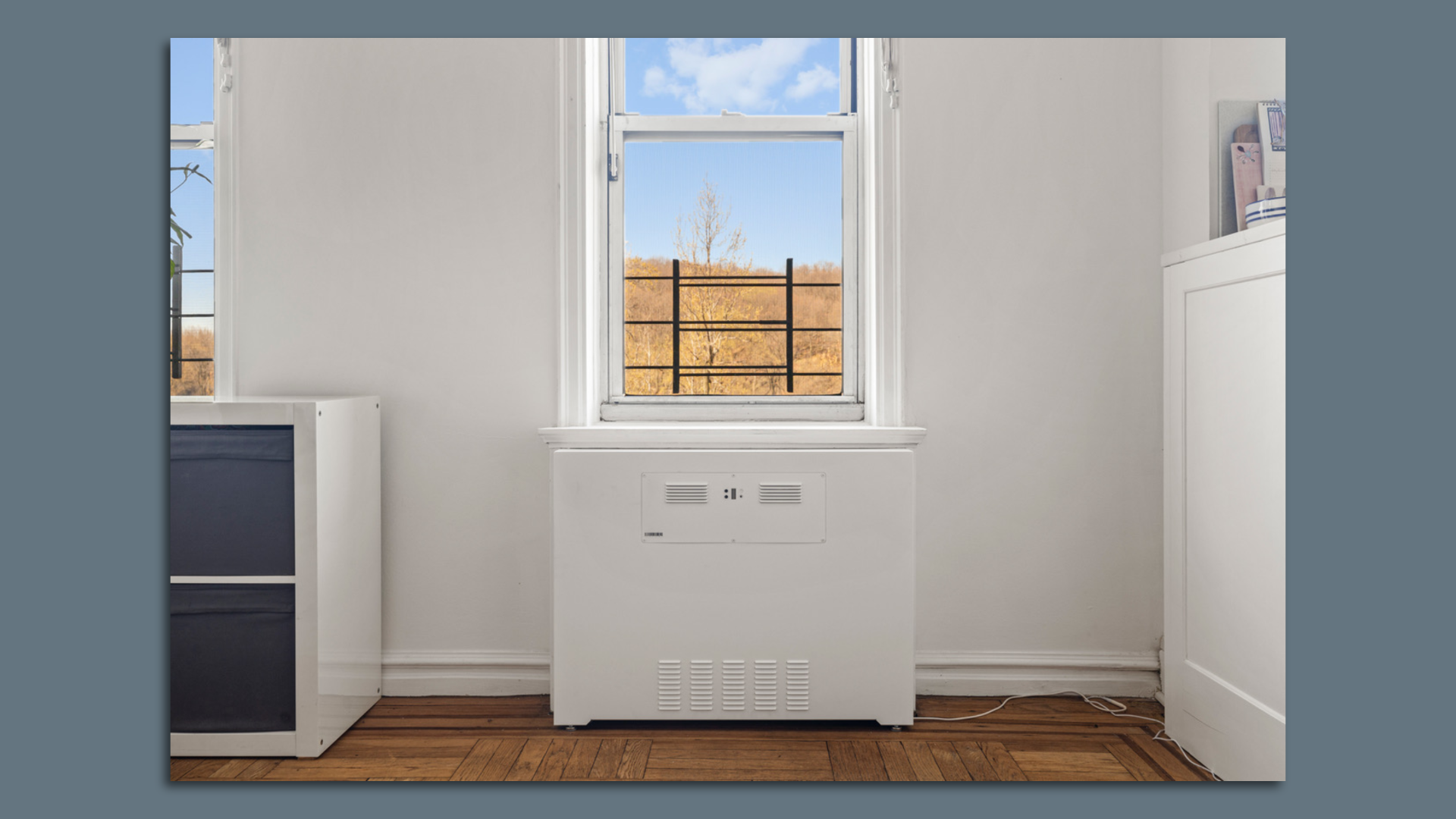 Brooklyn startup Kelvin closed a $30 million Series A round, as the company aims to enable older city buildings to cut heating bills at a fraction of the cost.
Why it matters: Kelvin says its tech enables Big Apple buildings to slash emissions without taking on the monumental task of disconnecting thousands of radiators.
Details: Venture capital firm 2150 led the round, which was a mix of traditional equity and project financing.
The Schmidt Family Foundation and the Partnership Fund for NYC participated.
How it works: Kelvin got its start in 2011 as Radiator Labs, selling an insulated radiator cover to cut heating costs by as much as 45%.
The company has sold about 15,000 of the covers, more than half of those last year alone. With the rebrand, the company is branching into heat pumps and thermal battery systems.
Kelvin says its tech can supply electric heat on all but the most frigid days — roughly 80% of a building's heating needs — for 10% of what a traditional electrification project would cost.
Of note: The company is bringing a particular focus to low- and moderate-income apartments, which helped attract Schmidt and the Partnership Fund as investors.
"The cost to electrify these buildings is astronomical," CEO Marshall Cox tells Axios. "So how do we create a path to decarbonize these buildings?"
It offers subscription-model pricing of $10 to $12 per apartment.
What's next: In addition to expanding its products, Kelvin is building out its sales team and planning an expansion overseas — hence 2150's lead role in the round.
Go deeper