Exclusive: Alloy Enterprises raises $26M to print aluminum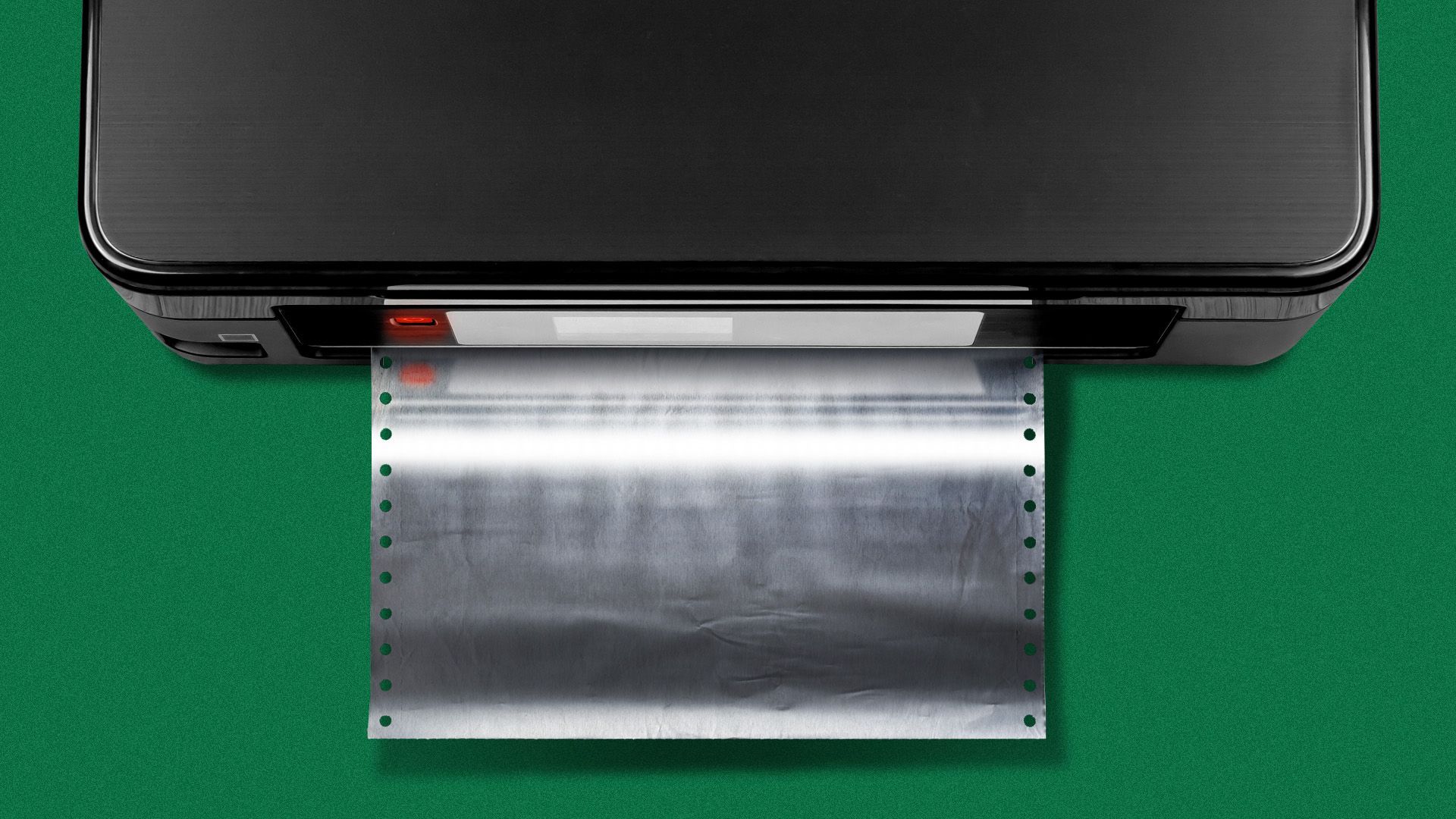 Alloy Enterprises closed a $26 million Series A to make aluminum parts for electric vehicles, industrials and heavy equipment.
Why it matters: The company uses an additive manufacturing process it says is cheaper and more sustainable than traditional production or conventional 3D printing.
What's happening: Piva Capital led the all-equity round, which closed April 4.
New investors Unless, Flybridge Capital, MassMutual Catalyst Fund, and actor Robert Downey Jr.'s FootPrint Coalition participated, as well as existing investors Congruent Ventures and Riot Ventures.
Piva investor Maria Buitron is joining Alloy's board. The round brings the startup's total raised to $37 million.
How it works: Alloy turns sheets of aluminum into anything from battery enclosures to heat exchangers.
The process is 15x more efficient than conventional 3D printers, which use powders as feedstock, Alloy says.
Meanwhile, traditional aluminum production, such as casting, depends on melting large amounts of aluminum that can be poured into molds. That means plenty of fossil fuel consumption.
Be smart: Energy costs hollowed out the U.S. aluminum sector.
The U.S. went from the world's largest aluminum producer in 2000 to one that supplied just 2% of the world's aluminum in 2021, as producers fled to countries with cheaper energy.
What's next: The company is building two automated fabrication cells at its headquarters in Burlington, Mass.
It has 10 customers and expects to be able to demonstrate pilot facility capacity next year.
Go deeper