Wildfire defense startup raises $6.4M seed round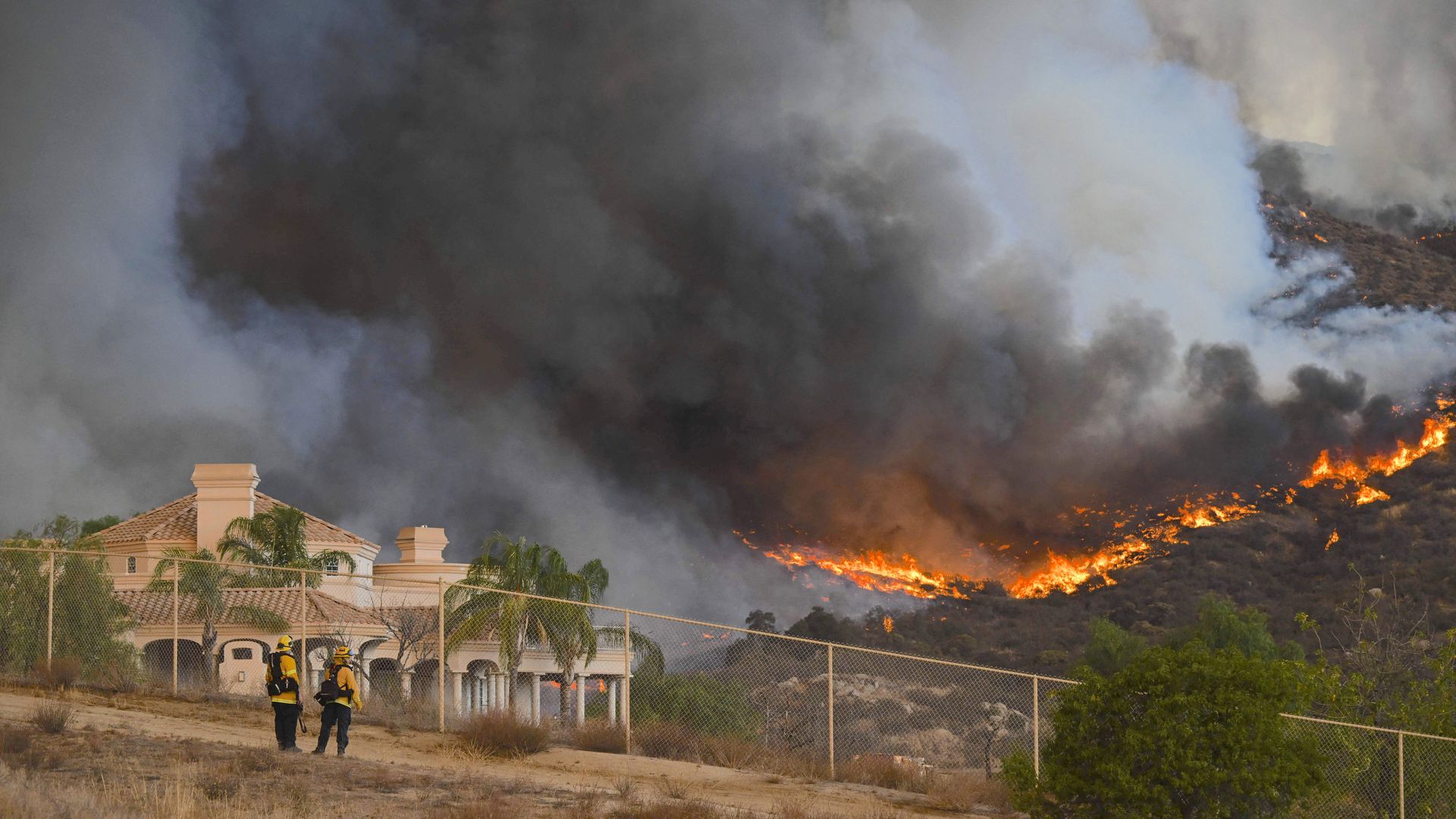 Frontline Wildfire Defense, a San Francisco-based startup, raised $6.4 million in seed funding, the company exclusively tells Axios.
Why it matters: Wildfire technology is a growing area of interest for climate investors, some of which have seen the affect of larger and stronger fires firsthand.
Details: Echelon led the round, which was primarily debt financing, Frontline CEO Harry Statter tells Axios. Echelon received a board seat in the deal.
How it works: Frontline makes an app for homeowners or business owners to track nearby wildfires using a network of satellite and publicly available cameras.
It also makes a smart sprinkler system that can be remotely activated to defend structures from nearby flames.
The sprinkler system starts around $30,000, including installation, for an average-size building on an average-size lot, Statter says.
Frontline works with insurance companies by providing its wildfire data for underwriting purposes as well. Frontline also offers insurers app access that can be shared with insurance policy holders.
State of play: Investors out West are some of the most vocal proponents of the growing fire tech sector due to their experience with recent fires in California, Oregon and Washington.
Convective Capital, an early-stage firm formed by venture capitalist Bill Clerico, only invests in wildfire tech. Clerico started the firm after his California property was directly threatened by a wildfire.
Xprize, a California-based nonprofit that holds international startup contests, unveiled an $11 million wildfire tech competition Friday.
What we're watching: Frontline is actively pursuing an all-equity Series A fundraise, Statter says. He declined to share the round's target size.
Go deeper