Expert voices: Bison Ventures' Ben Hemani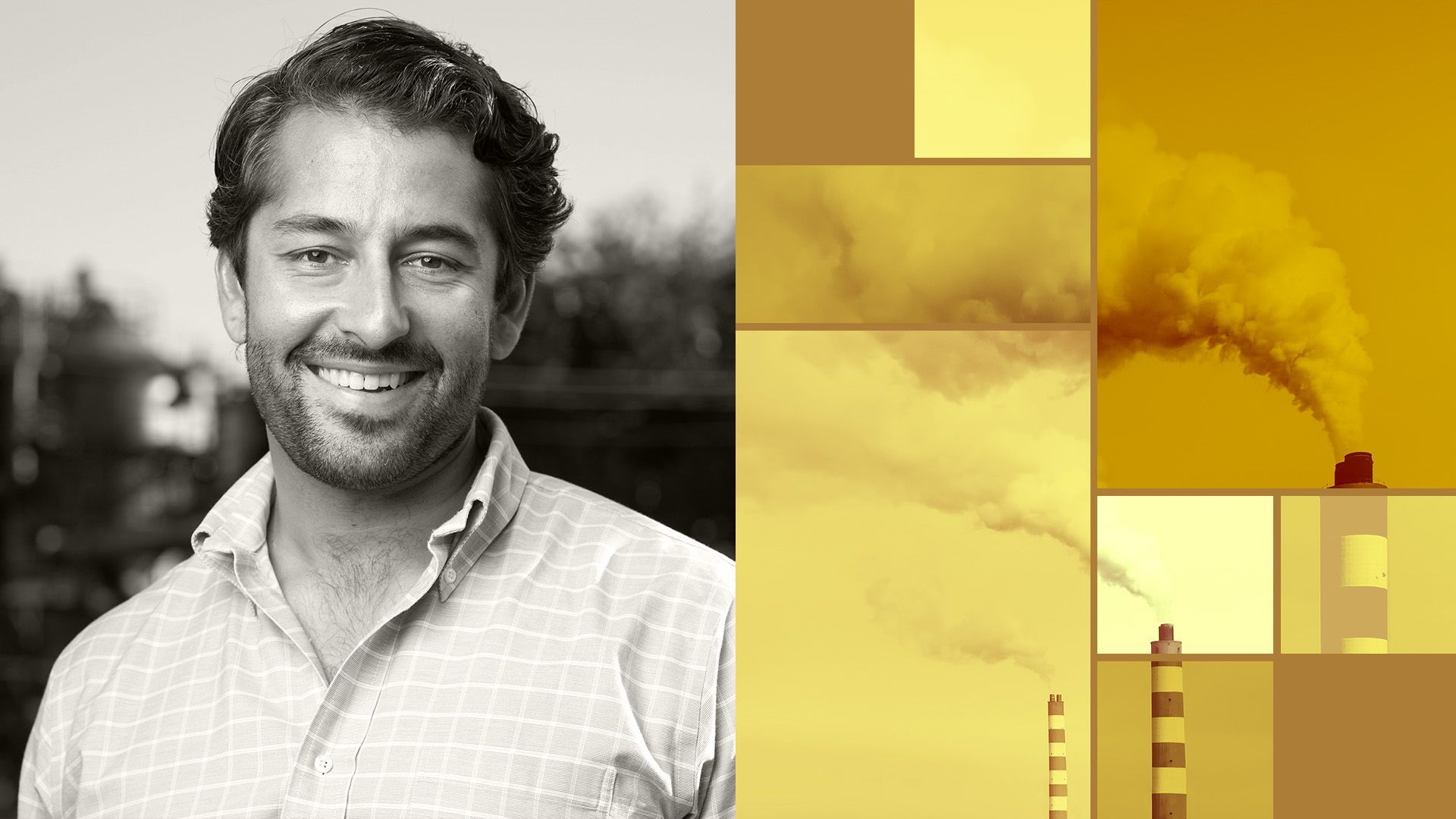 Ben Hemani isn't interested in "nice-to-have" climate solutions.
Why he matters: The founding partner at early-stage climate firm Bison Ventures is setting his sights on big technical swings that will make more of a difference in the fight against climate change than software alone ever could, he tells Axios.
Of note: He was on a team at Cascade Asset Management Company that assisted Bill Gates' personal portfolio before starting out on his own, and if there's one climate investor to model yourself after, it's Gates.
Bison Ventures backs Series A-ish companies that are working on what Hemani calls frontier technology. Right now, he's interested in companies that are working on making data centers and computing more efficient, in addition to ag-tech companies.
This exchange has been edited for length and clarity.
What, in your view, was the big story in climate tech this week?
The EPA's proposed rules to cut carbon emissions at power plants are likely to have big reverberations across the industry. Early reports suggest that the rules will seek to push nearly all plants to cut almost all of their carbon emissions by 2040.
In order to meet this ambitious plan innovators will need to rise to the occasion to deliver the scalable and economic solutions our power systems require.
What would you add to the narrative?
This doesn't necessarily mean that carbon sequestration companies can rejoice; we're still in a down economy and seeing a lot of corporate belt tightening. It will take a long time for these rules to be finalized and then implemented, if it makes it that far.
While we're unlikely to see immediate change from this, it certainly underscores the broader trend we're seeing on the regulatory side to curb greenhouse gas emissions more vigorously. All of this will hopefully accelerate demand and commercial opportunities for climate tech.
By contrast, what's going under-noticed?
Carbon is only one waste stream the world needs to address to meet the dual challenges posed by delivering a future that is both more sustainable and more economically prosperous. We also need to address toxic, insolvent waste, like PFAS chemicals (also known as the "forever chemicals"), that infect our air, food and water supplies.
When we talk about our waste challenges, it's critical we view it through a holistic lens. Tackling climate change is multifaceted, and waste is no exception.
In three-ish words, what change would you make to climate tech investment?
Less incrementalism, more step-change innovation
Three fun things:
💼 First job: Paper route for the Newburyport Daily News.
👑 Proudest investment: ChargePoint was the first big success story in climate tech I had the chance to be part of. Pat Romano is one of those entrepreneurs who can will the future into existence. I was lucky to get to work with him and the team so early in my career.
🤦🏻‍♂️ Facepalm investment: One Word: SPACs
Go deeper