Ag-tech startup CropX harvests $30M Series C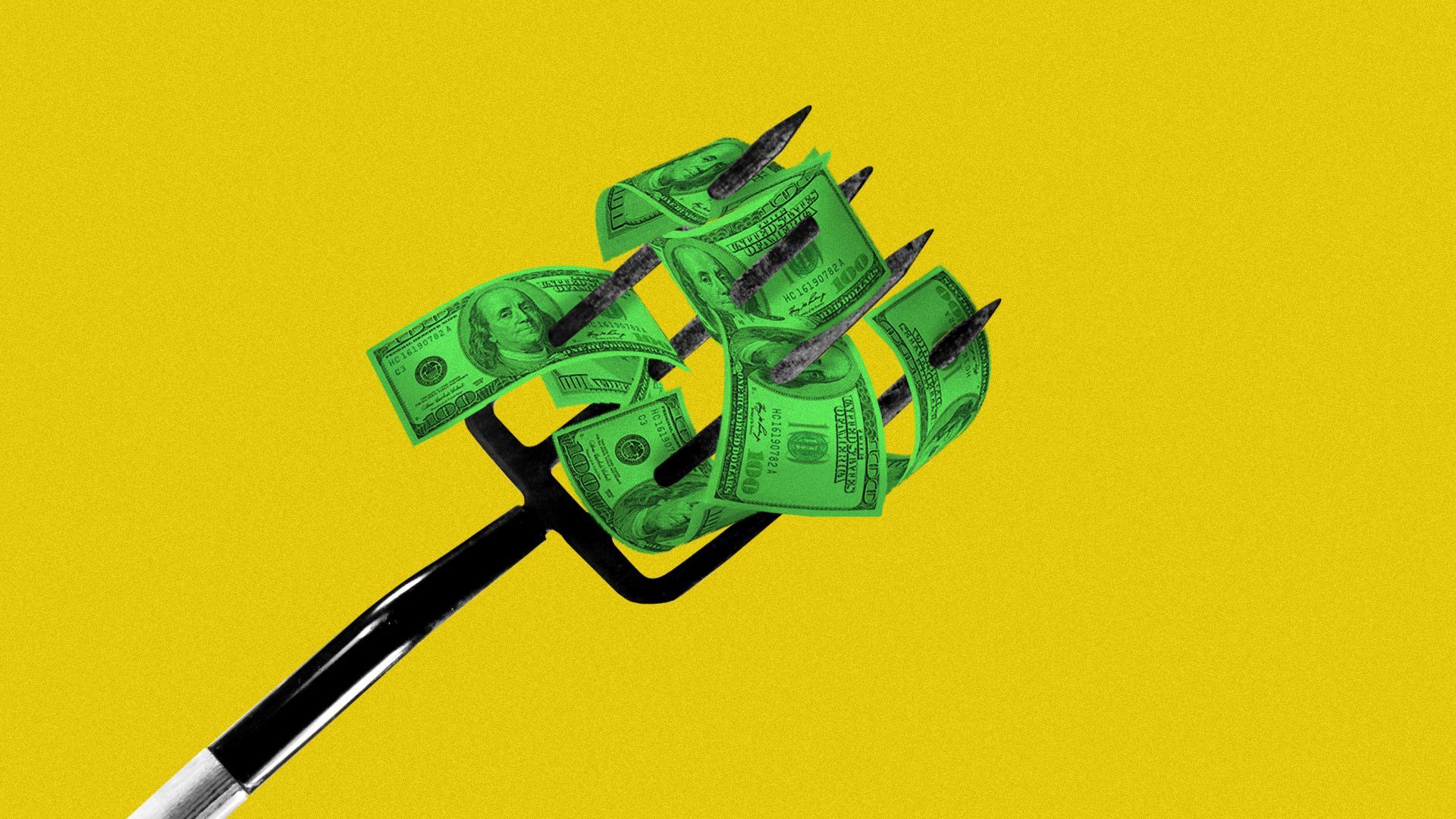 CropX, a Tel Aviv-based ag-tech startup, raised $30 million in Series C funding, the company tells Axios.
Why it matters: The financing will go toward funding CropX's aggressive acquisition strategy in addition to its organic growth.
Details: Aliaxis, a Beligum-based agriculture company, led the funding round via its venture arm and is gaining a board seat in the deal. Aliaxis was an existing CropX customer prior to investing, CropX CEO Tomer Tzach tells Axios.
Edaphon, Finistere Ventures, NTT Finance Corporation, OurCrowd, Reinke Irrigation, former Israeli Agriculture Minister Yair Shamir, and Victrix also participated in the round, which closed in March.
Tzach declined to share the company's valuation.
Zoom out: Making agriculture greener and more efficient is a key part of reigning in emissions.
CropX started out by creating smart irrigation devices to help farmers better manage water use, but quickly realized that water use was only one of several problems facing farmers globally.
It expanded next into data analysis and recommendation technology for fertilizer use, which is one of the biggest emissions culprits in the industry, and plans to expand further into animal farming and other areas with the new funding.
How it works: Now, CropX says it's a "farm management" company that makes hardware and software that help farms run more efficiently.
Through a series of acquisitions, it has expanded into new markets and added new technology under its umbrella.
"How many apps would a farmer use, realistically?" Tzach says when explaining the company's strategy of rolling up new features into a single place.
Of note: Tzach says it makes more sense financially for CropX to purchase young companies and their technology than develop some of those solutions in-house.
Venture investors aren't eager to back companies with long exit timelines — as is common in ag-tech — leaving many early-stage companies without multiple financing options, Tzach says.
Be smart: Consolidation will continue to roll through ag-tech and other climate tech sectors as the handful of well-capitalized companies scoop up promising startups that hit roadblocks in the current funding environment.
Go deeper