Scoop: Cadenza pursuing Series C for explosion-proof batteries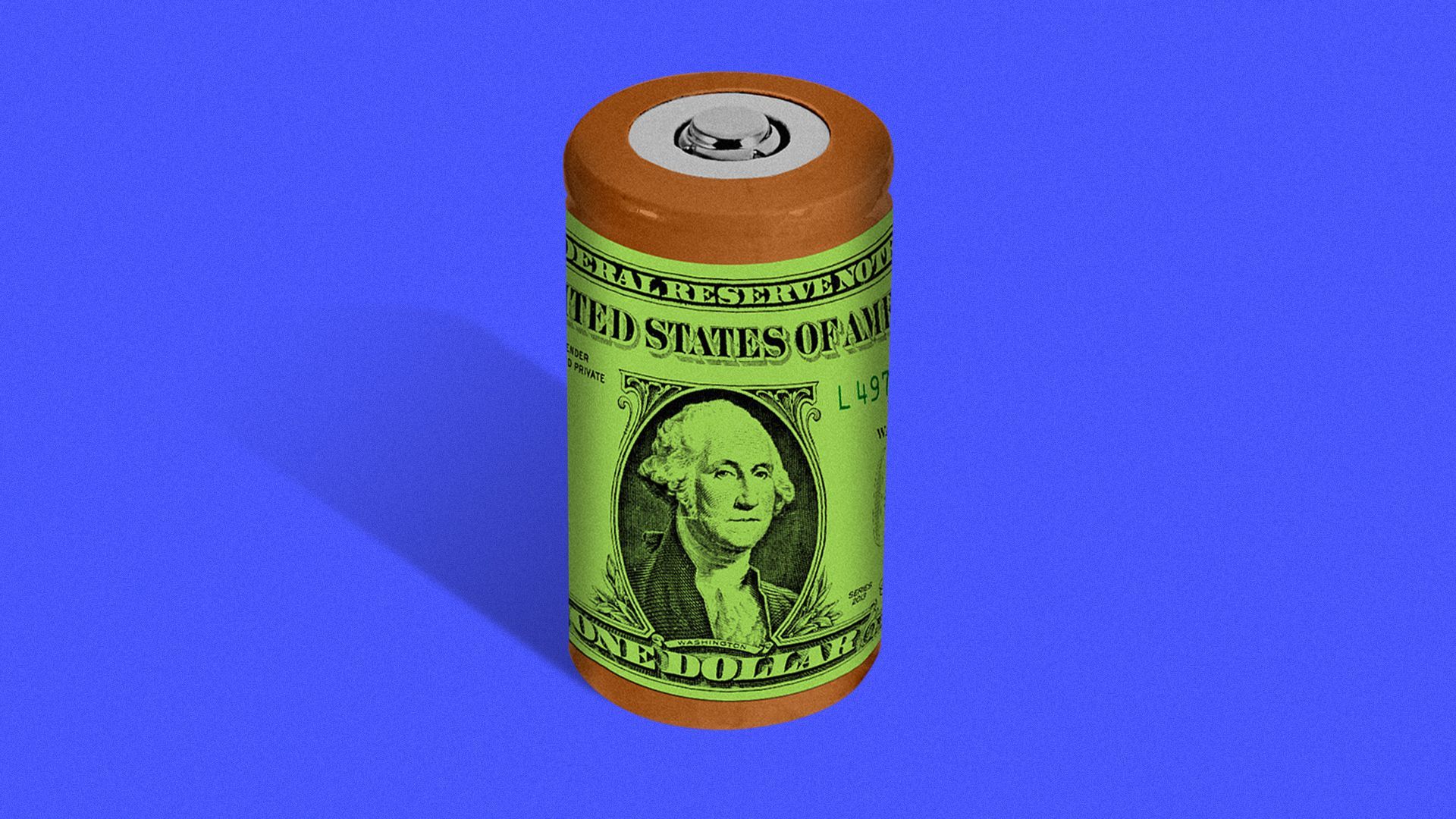 Cadenza Innovation is raising up to $100 million in a Series C to manufacture lithium-ion batteries that the company says neither catch fire nor explode, Axios has learned.
Why it matters: Cadenza says its boom-proof batteries are especially suited for cities, where a series of deadly battery fires and explosions have sparked bans on e-bikes and other lithium-ion devices.
Details: Cadenza Innovation has received a signed term sheet from an investor, according to a person familiar with the matter. The person would not reveal the size of the investment.
The Danbury, Conn.-based company is eventually seeking to raise $400 million to $600 million in the next couple of years to spend on manufacturing. It expects the bulk of that funding to come from state and federal sources.
Cadenza to date has raised $30 million from venture firms, angels, and through self-funding. It says it's brought in another $200 million in "soft funding" from grants, awards and strategic alliances.
Catch up fast: Lithium-ion batteries are made up of cells. When one of those cells heats too quickly and catches fire, it can ignite adjacent cells — turning them into firecrackers in an event known as thermal runaway.
How it works: Cadenza's battery cells are insulated from one another, preventing potentially disastrous fires or explosions.
Zoom in: The company is targeting the residential, commercial and industrial markets, including in virtual power plant roles.
Cadenza has deployed one of its larger 250 KWh batteries with the New York Power Authority. Cadenza CEO Christina Lampe-Önnerud installed a smaller unit in her home on Friday.
Go deeper