Exclusive: Applied Bioplastics raising $3M for plant-based plastics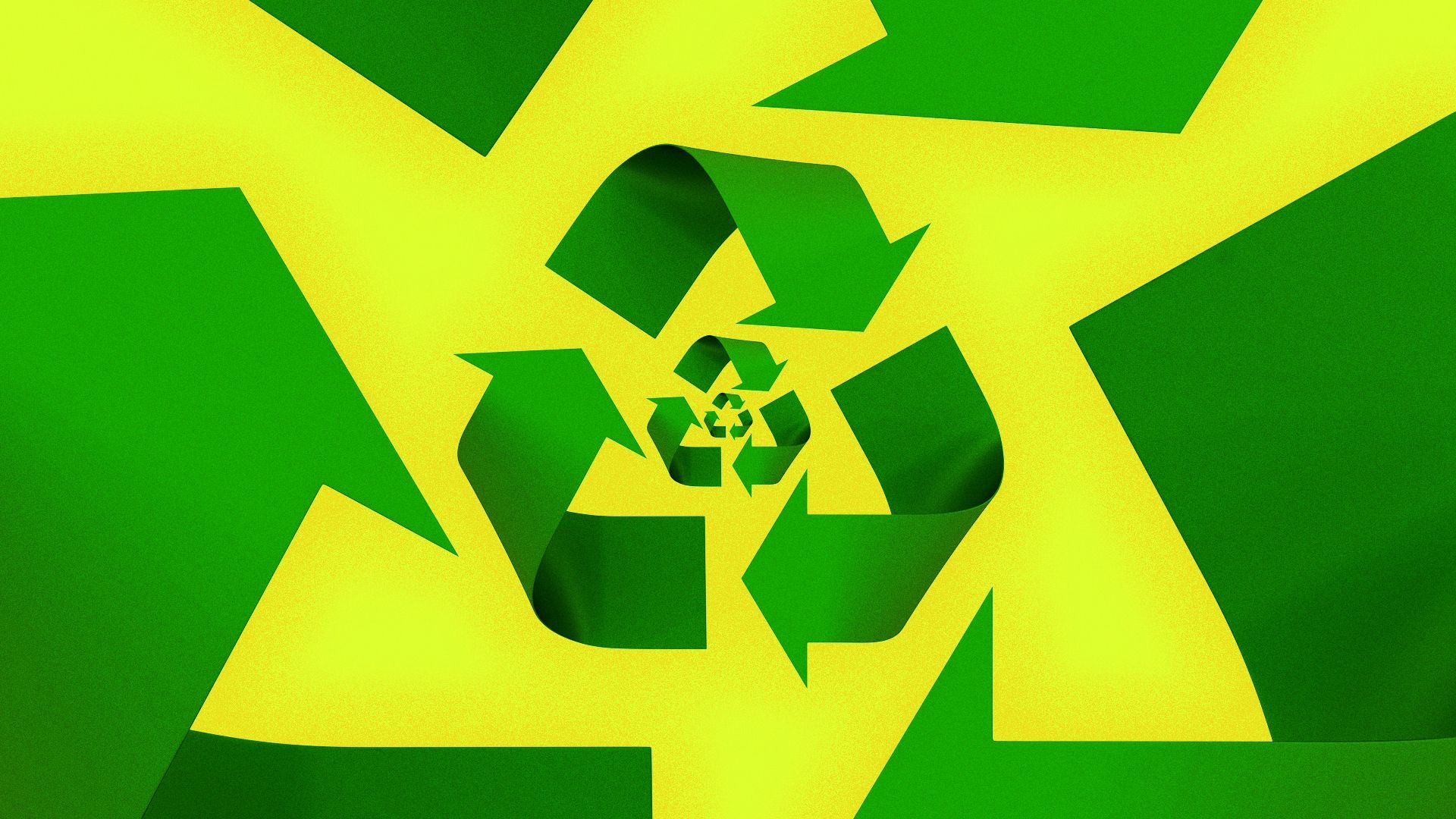 Applied Bioplastics is raising up to $3 million for its plant-based feedstock for plastics, the company tells Axios.
Why it matters: Applied says its product offers a cheaper alternative to conventional materials.
Driving the news: Applied is raising $2 million to $3 million from venture firms and through a crowdfunding campaign, at a $15 million to $20 million valuation, CEO Alex Blum tells Axios.
The round has attracted Ascend Venture Capital, as well as Daigle Labs at the University of Connecticut. It's also raised $27,600 through the crowdfunding site Raise Green.
Meanwhile, Applied signed a nonbinding letter of intent to supply 43 million pounds of its plastic to EarthGrid, which is developing robots equipped with "plasma torches" to burrow through the ground.
"It's an underground light saber that vaporizes rock," Blum says.
Utility PG&E then plans to bury electric lines sheathed in plastic tubing made in part from Applied pellets.
How it works: The company makes treated-cellulose "filler" from waste products like lawn clippings or harvest leftovers.
That filler can then be extruded by plastics producers into pellets for making toys, tools and other "durable plastics."
The company signed its first licensing agreement in November with a plastics producer in India.
What's next: Applied plans to supply an initial $1.2 million of material to EarthGrid by Q3.
Go deeper