DAC startup Noya raises $11M from USV, Collab Fund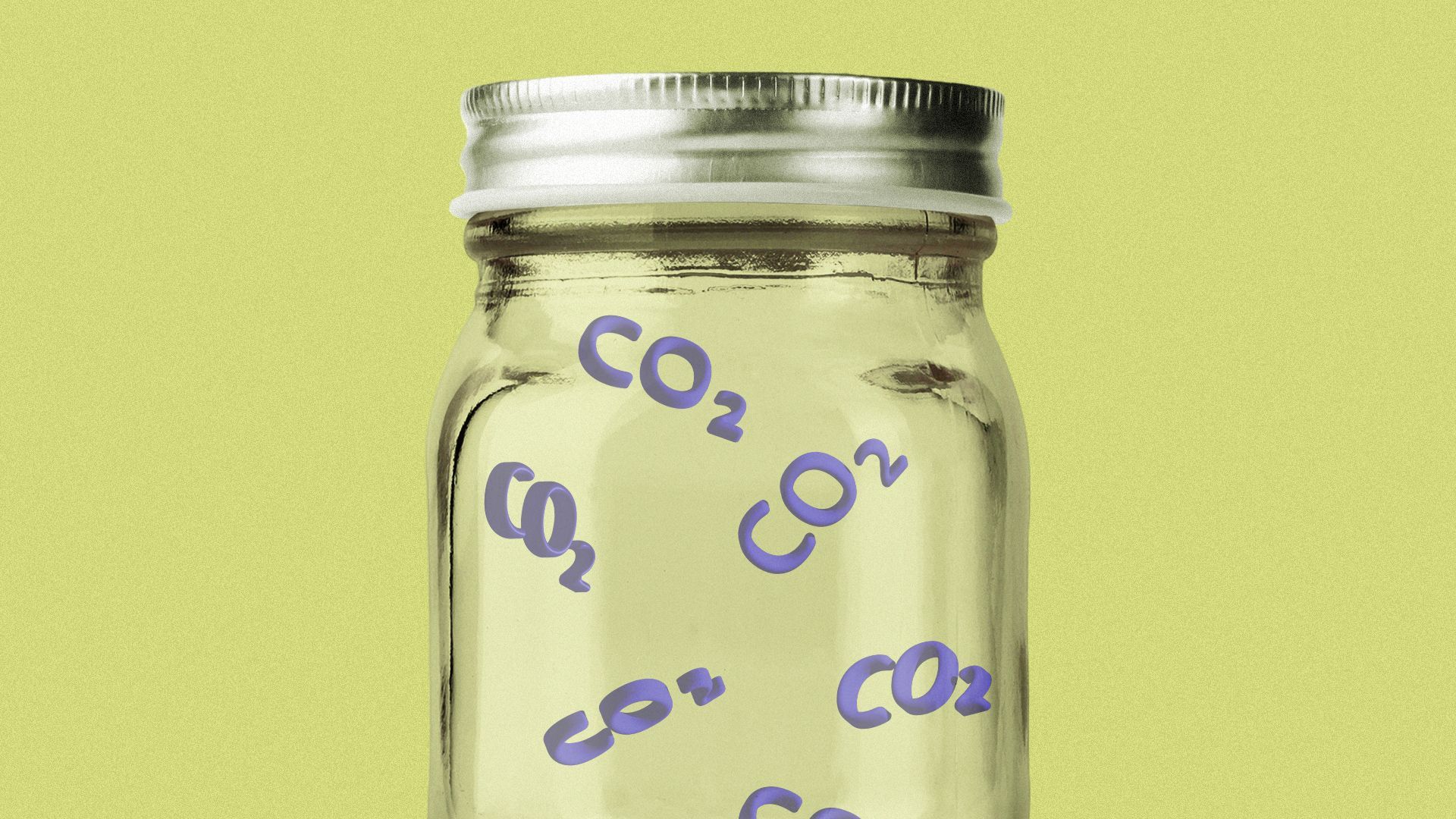 Noya PBC, a San Francisco-based direct air capture startup, raised $11 million in Series A funding, the company tells Axios.
Why it matters: The funding is a shot in the arm for both the company and the relatively new and untested direct air capture sector, which has so far struggled to win over investors wary of the costly and complex hardware required for the technology to work.
Of note: The deal included a separate debt component to help finance the company's growth, CEO Josh Santos tells Axios. He declined to share specifics on the debt financing.
How it works: Noya makes a "Brita-filter" for the air, Santos says, that uses activated carbon to filter out carbon molecules from the air.
The activated carbon is a commercially available material that Santos says requires less energy to clean after use because the material is conductive and doesn't need to be independently heated.
Noya's DAC machines are modular devices that can be stacked on top of each other to capture more carbon.
Noya sends captured carbon to a partner organization that injects it underground, but is exploring other ways to use captured carbon in feedstock.
Details: Union Square Ventures and Collaborative Fund led the all-equity round. USV's Fred Wilson and Collab Fund's Sophie Bakalar are joining Noya's board of directors.
Lowercarbon Capital, Fifty Years, MCJ Collective, EQT Foundation, Climate Capital, Nexwell Group and an unnamed university endowment also participated in the round.
Go deeper