Climate fades from YC Demo Day spotlight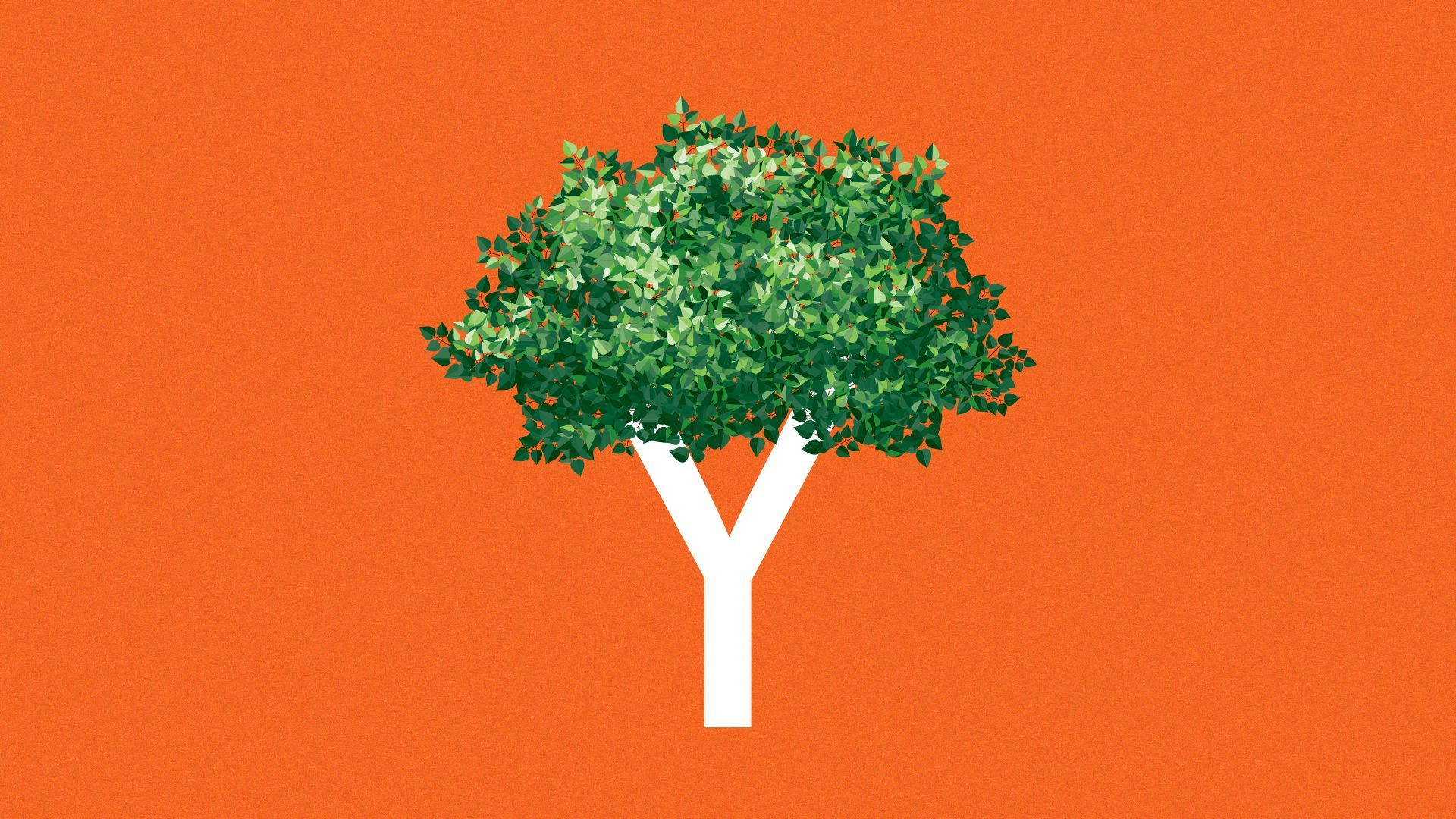 AI was the shiny new object at Y Combinator's biannual Demo Day presentations last week, .
Why it matters: Y Combinator sets the tone of Silicon Valley, and its focus last week implies that climate tech may be on the backburner when it comes to the mindset of venture investors.
Context: Y Combinator's Demo Day is a two-day online event where its latest batch of young startup companies present to investors and media.
By the numbers: Of the 265 companies that presented (virtual) Wednesday and Thursday, just 22 were focused on climate technology. That's down from 31 climate startups last year that presented.
That's well below the 95 companies working on AI or machine learning that presented last week.
Climate tech startups represented about 2% of YC's total companies this year, per YC. That's about the same as its representation in the previous cohort, Summer 2022, and down from 4% in Winter 2022.
Zoom in: The climate tech companies that did present focused primarily on software and electric hardware.
Keeling Labs, based in Los Angeles, and Byterat, co-located in San Francisco and London, both make software for battery companies to help manage company operations and workflow.
San Francisco-based Bluedot makes payment software for EV fleet managers.
Ruuf operates an online market for solar power in Latin America and is based in Santiago, Chile.
San Francisco-based Electric Air makes and sells heat pumps.
Stralis Aircraft wants to make hydrogen-powered electric aircraft and is based in Brisbane, Australia.
The bottom line: Silicon Valley has always chased the next big thing, so no surprise there. But a decrease in investor enthusiasm around climate tech could stunt funding — and company growth — just when it's needed most.
Go deeper