Global Thermostat unveils its carbon vacuum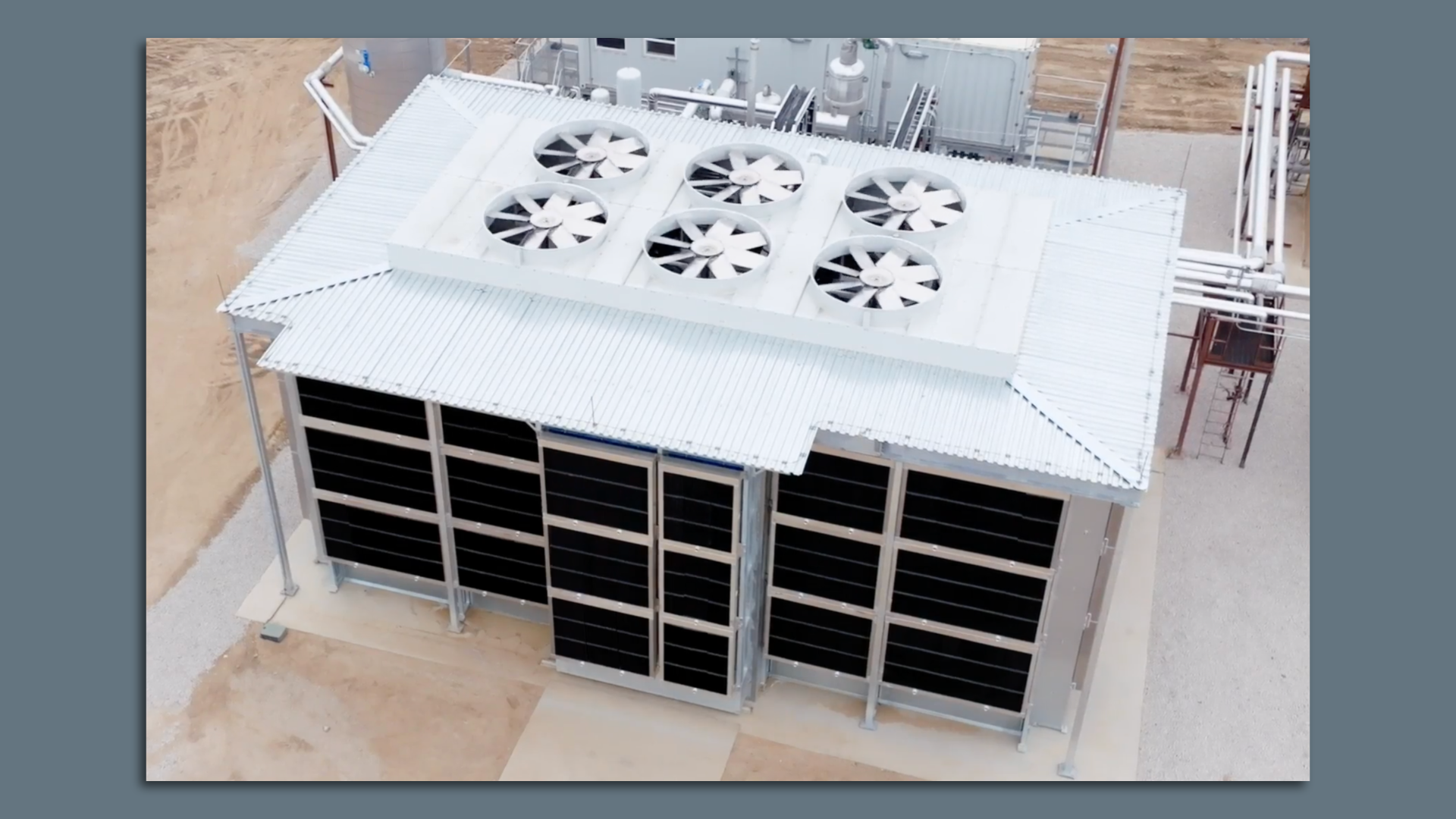 Carbon removal startup Global Thermostat raised the curtain on its direct air capture facility in Colorado.
Why it matters: The kiloton-scale site is among the largest operating DAC facilities and promises to quickly boost the amount of carbon it's able to remove from the atmosphere.
Driving the news: The facility has the capacity to remove more than 1,000 metric tons of carbon per year, making it eligible for the new DAC tax credit in the Inflation Reduction Act.
Of note: Global Thermostat is aiming to sell its DAC units to project developers.
Therein lies a key business challenge: many potential developers will need to find offtakers who both want to use the captured CO2 and have the infrastructure to transport it.
What's next: The company says it can double the output of its current machine.
Go deeper