California rule intensifies electric-semi crunch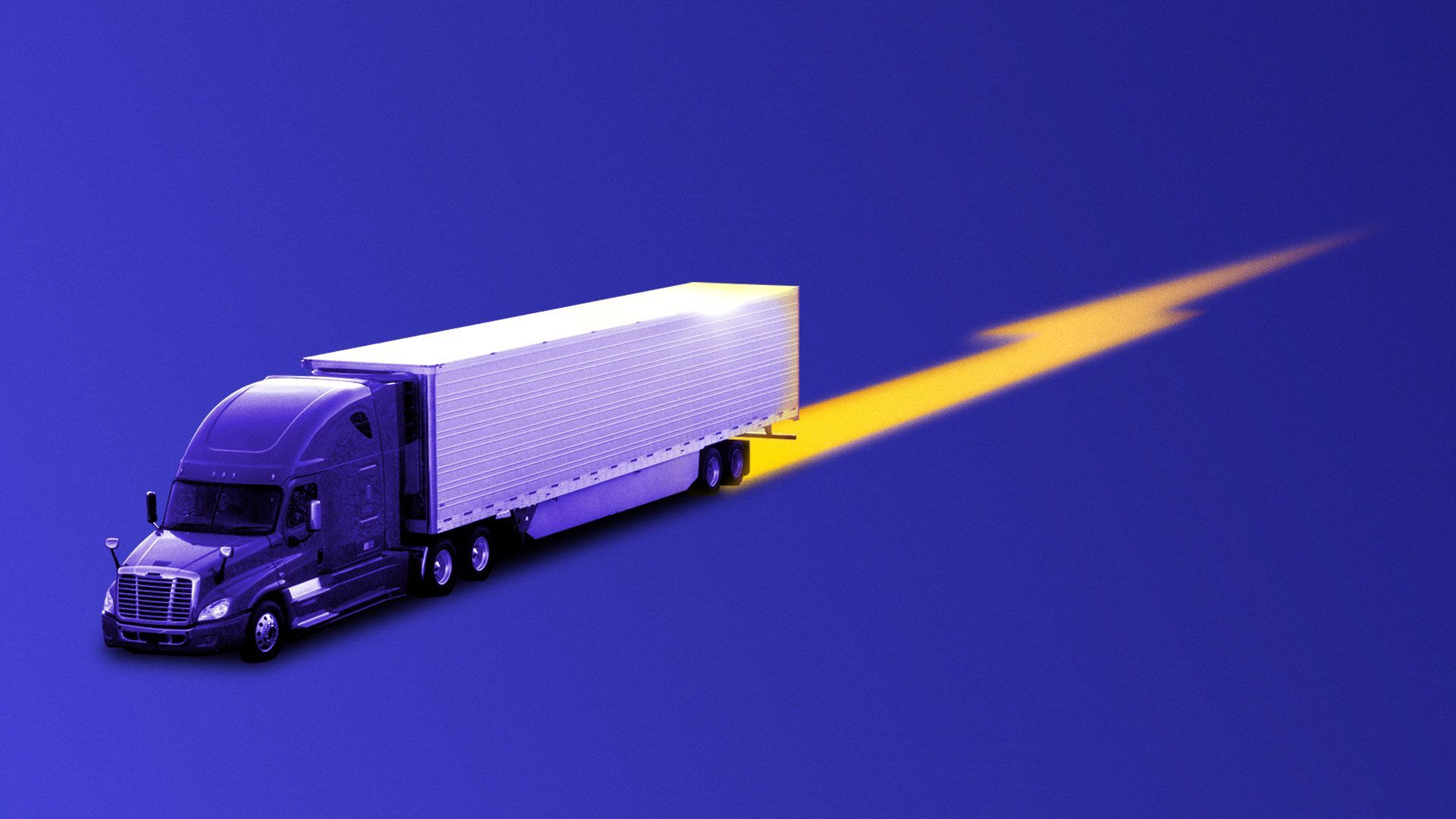 California's move Friday to require half of all heavy-duty trucks sold in the state to be electric by 2035 may exacerbate issues already plaguing electric truck makers.
Why it matters: Electric truck manufacturers have been beset by production delays and supply chain issues that only stand to intensify under increasing demand.
Driving the news: California's new initiative, which goes beyond federal requirements, was given legal authority by the EPA on Friday.
The new rules will affect garbage trucks, delivery vans and tractor-trailers.
Meanwhile, California's ruling came minutes before CNBC reported that Tesla was issuing a voluntary recall of its Semi due to an issue with the electronic parking brake valve module.
Tesla only began delivering trucks in December, and just 35 vehicles were affected.
Between the lines: Even the world's most prolific EV company has delivered just a handful of Semi trucks, a product it had been working on for years.
As we've seen from consumer EV production and missteps from Lucid and Rivian, even a slight increase in demand can cause catastrophic magnifying effects for issues within manufacturers' production lines.
Yes, but: Heavy-duty freight, as an industry, is one of the top emitters in the U.S., and any step to decarbonize it can help decrease overall emissions.
And California has proven itself a standard-bearer for net-zero initiatives in the U.S., with other states often following its lead in regulations and requirements.
Be smart: The new regulation creates an opportunity for groups like TerraWatt, which are expanding charging networks across California's network of ports, as well as groups that can retrofit existing trucks to run on electricity.
Both groups are using national regulations to court investors, but could be poised to up the ante in light of California's rule.
The bottom line: There may not be enough electric trucks in existence to fulfill demand from fleet operators in California, putting regulators and vehicle manufacturers in a high-stakes standoff.
Go deeper