Atarraya cultivating $25M for urban shrimp farming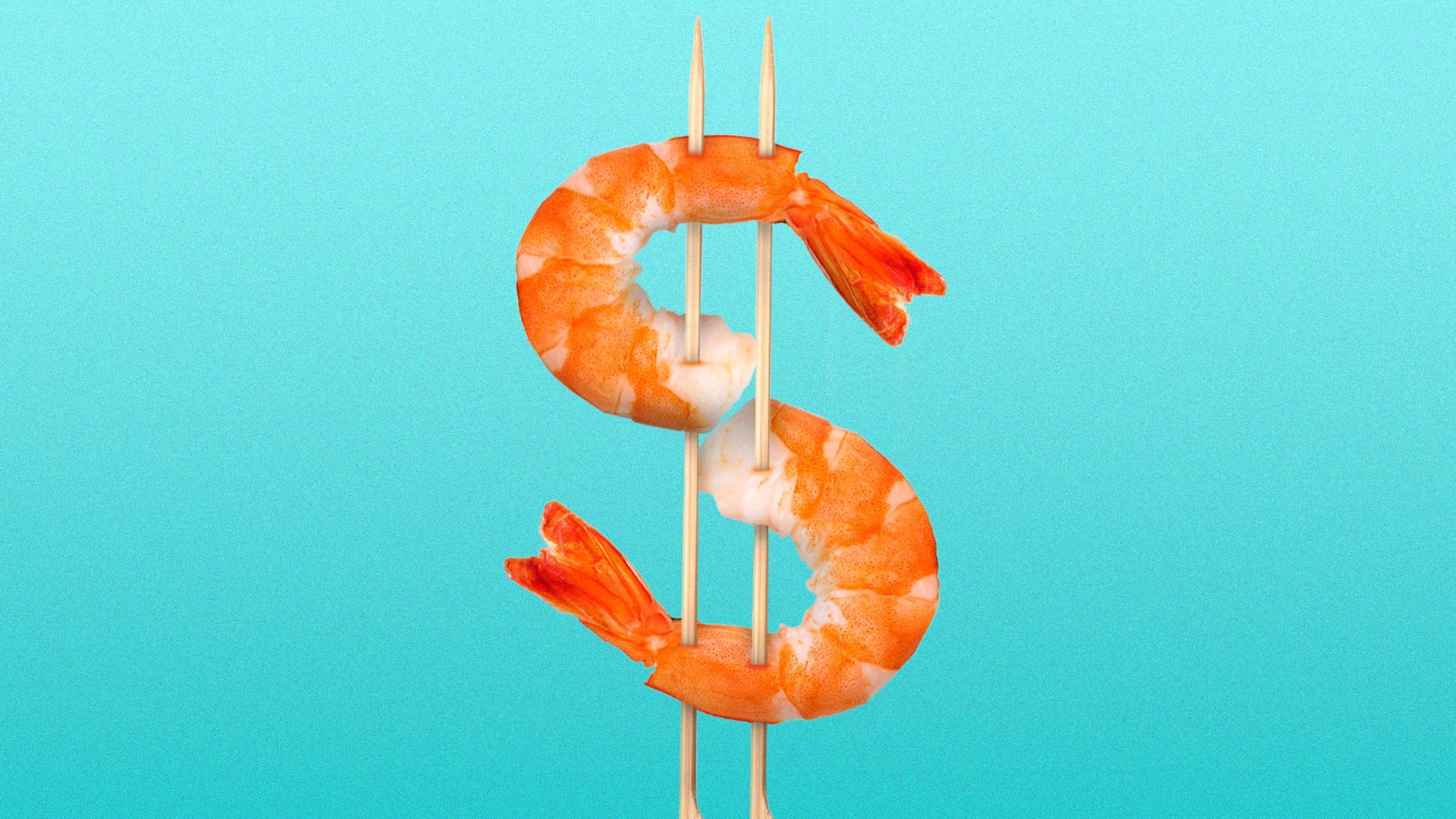 An Indianapolis shrimp-farming startup is raising a $25 million Series B to transform shrimp into a sustainable source of protein — no matter how far the eater is from the ocean.
Why it matters: Atarraya says its shrimp-in-a-box systems enable low-cost, low-impact, hyper-local shrimp farming.
Details: Fundraising began March 15. "We already have two solid prospects for leading the round," CEO Daniel Russek tells Axios.
Atarraya closed a $3.9 million Series A last May at a $41 million post-round valuation. It tacked on another $1.1 million this January.
Angel investors Jeffrey Horing, Mark Gormley, Geoffrey Kalish, Robert Stavis, and Robert Goodman led the Series A.
Of note: Atarraya-raised shrimp was served at an event at José Andrés' restaurant Pigtail in Chicago last week.
How it works: This brings farm-to-table to across-the-street.
The startup sells or leases its shipping container-like systems to aspiring farmers. It also provides the larvae, feed, training and software.
Zoom in: Each Shrimpbox costs $50,000. A viable farm typically requires about 10 boxes, which Atarayya says together should generate a 20% return.
State of play: American appetite for seafood is soaring, especially when it comes to shrimp.
Retail seafood sales in the U.S. jumped 41% from 2016 to 2021. Shrimp tops the list at nearly a third of the market, followed by salmon.
Yes, but: Traditional shrimp farming imposes a heavy environmental toll and has been linked with slave labor.
The U.S. has limited aquaculture due to extensive federal regulation. Farms account for just 7% of domestic seafood production.
What they're saying: "Everyone agrees that the food system we have isn't really working. It only optimizes for efficiency. We want to optimize for efficiency and nutrition and environmental impact and flavor," Russek says.
What's next: Atarraya has deployed eight boxes in Indianapolis. It expects to have 40 installed around the city by the end of the year — making Indiana, of all places, a potential seafood destination.
Go deeper