Expert voices: de-risk and deploy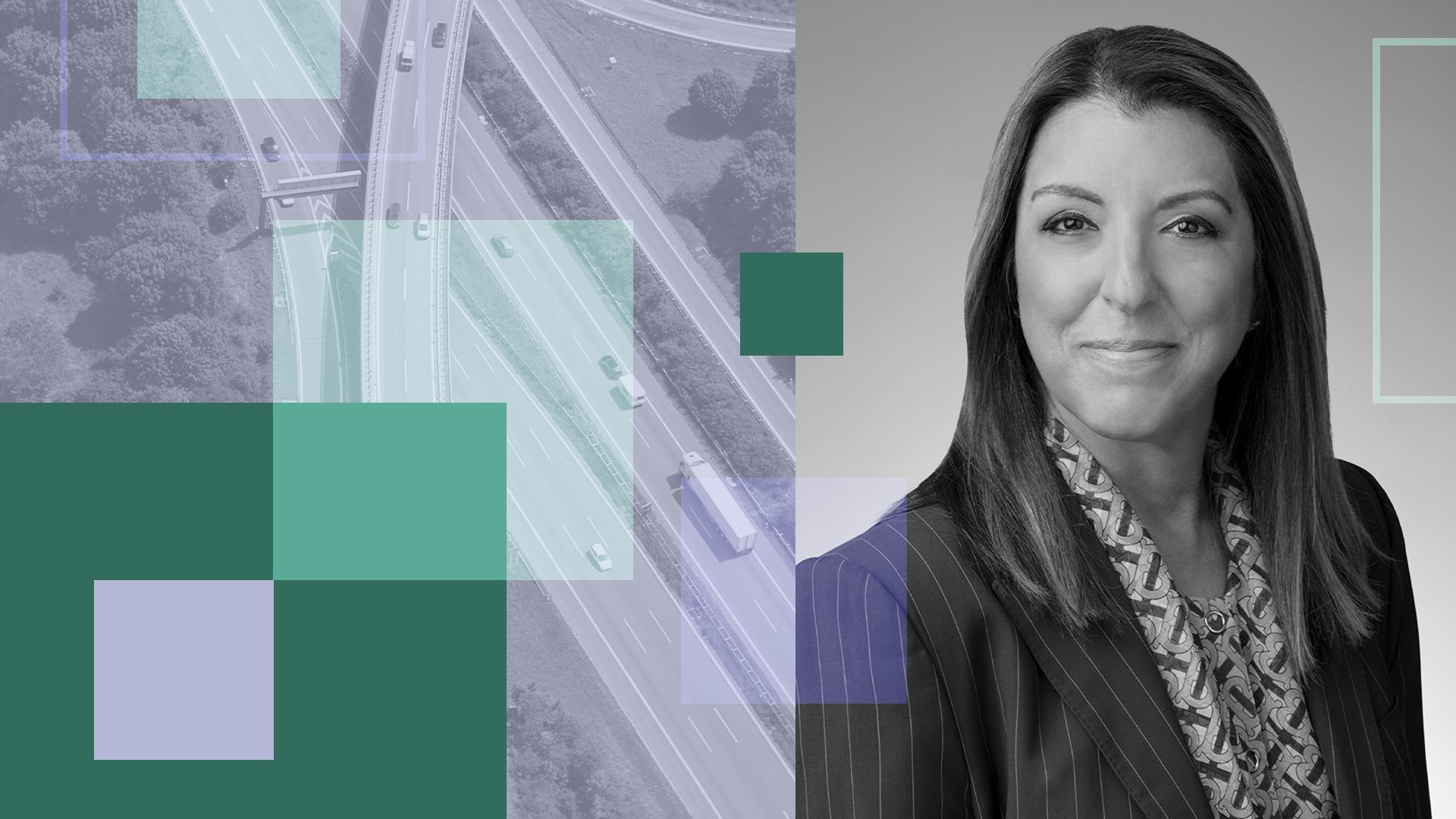 Climate risk is more than a budget line item. Investors and executives need to also account for the impacts their companies impose on the world — an ESG concept known as "double materiality," deals lawyer Mona Dajani tells Axios.
Why she matters: Dajani joined Shearman & Sterling last month as global head of energy, infrastructure, hydrogen, mobility, renewables and water. She's also a C3E Ambassador for the U.S. Department of Energy.
Oh, and she once saved a client's life during a deposition.
This interview was lightly edited for length.
What, in your view, was the big story in climate tech this week?
Researchers at DexMat and Rice University developed a hydrocarbon material that can replace copper in solar panels, wind turbines and EVs, while being a carbon sink at the same time.
What would you add to the narrative?
The potential of carbon nanotubes to transform the clean energy sector is enormous. The sector could grow to $10.5 billion by 2028.
To reach its full potential and maximize its impact, it must attract increased investment — meaning companies must put the technology to the test to demonstrate its real-world value.
By contrast, what's going under-noticed?
In three-ish words, what change would you make to climate tech investing?
Three fun things:
💼 First job: Attorney at Kirkland and Ellis.
👑 Proudest deal: One that combined offshore wind, solar and storage, and green hydrogen fuel.
🤦 Facepalm deal: I was a baby lawyer defending my first deposition. My client, an elderly man, started having a stroke. My opposing counsel refused to stop the deposition and kept going. I gave my client CPR until an ambulance came. Thankfully, he survived! After that, I decided not to ever do litigation again
Go deeper