Irrigreen digs up $15M seed round for smart sprinklers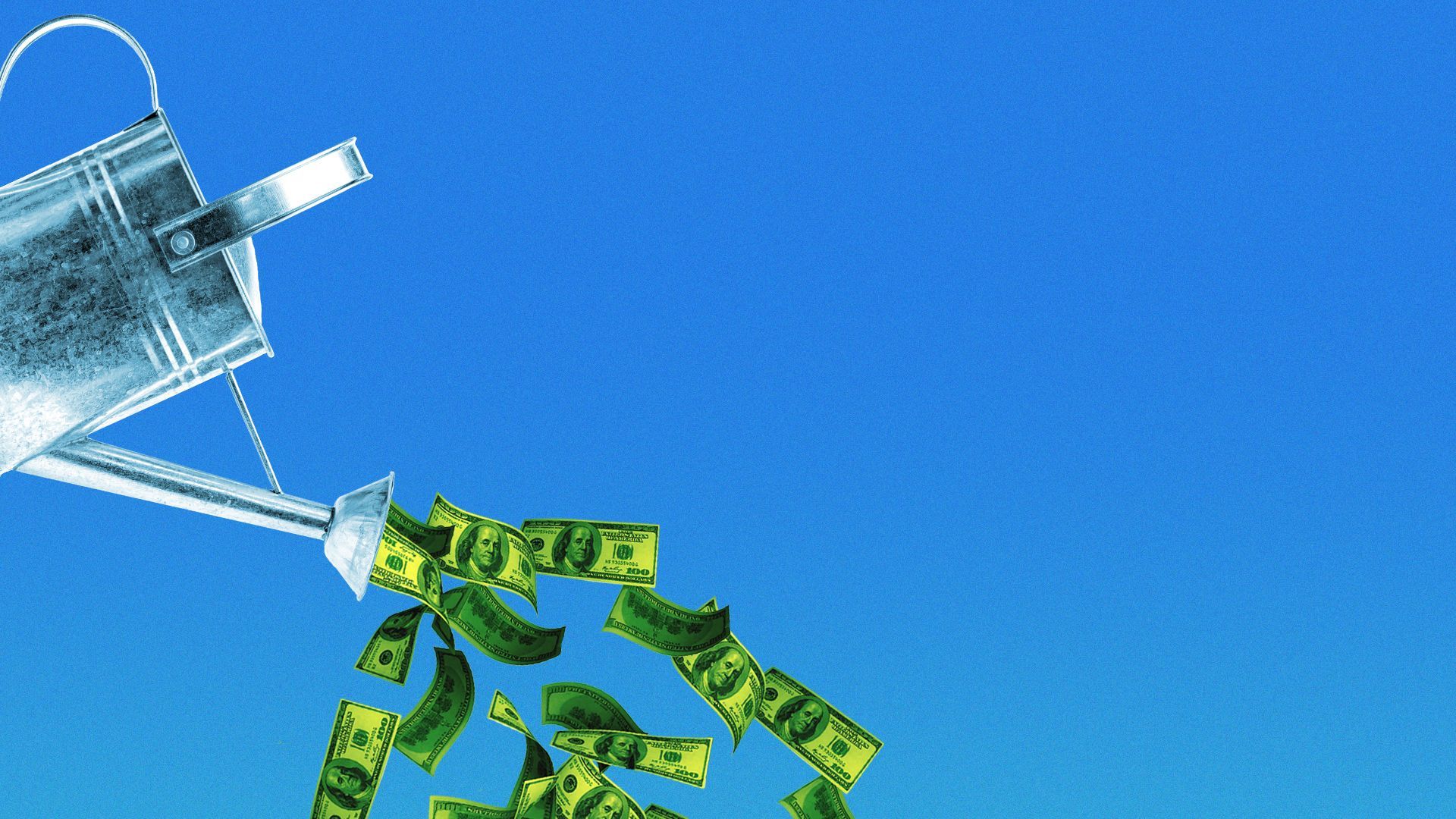 Irrigreen, a residential irrigation startup, raised $15 million in seed financing, the company tells Axios.
Why it matters: Water technology remains a largely untapped market within climate tech, but a handful of specialized investors are charting its course.
Details: Ulu Ventures led the equity round, which included a convertible financing component, and will gain a board seat as part of the deal.
Sage Hill Investors, Burnt Island Ventures, MFV Partners, Anorak Ventures, Echo River Capital, Tamiami, Catalyst Innovation Lab and Sum Ventures also participated in the round.
Irrigreen CEO Shane Dyer declined to disclose the round's valuation. The startup closed the funding round in late December, Dyer says.
How it works: Irrigreen makes smart sprinkler heads that can automatically adjust how much water they distribute over residential properties by using technology similar to that of an inkjet printer. The startup is co-located in San Francisco and Minnesota.
With the new funding, Irrigreen is also working on software that can help homeowners design a full watering system online before purchase and track water use and savings after installation.
Zoom out: Residential water use is one of the areas in which many Americans most acutely come face-to-face with the changing climate on a daily basis.
Municipal water rates are increasing to compensate for dwindling resources, and some areas regularly institute watering bans during drought.
However, water technology hasn't received the investor fanfare and frenzy common of farther out technologies like direct air capture or nuclear energy.
Burnt Island Ventures is one of just a handful of venture firms dedicated to backing water tech startups, and has invested in 22 companies since its inception in 2020, per PitchBook.
The carbon capture industry has attracted more than $6.1 billion in total funding across 294 deals from 381 investors, per PitchBook.
The bottom line: Solving the water crisis is a key element of addressing climate change, and many water tech solutions are quicker to develop and cheaper to make than other headline-grabbing climate tech.
Go deeper