Larry Fink talks energy transition, not ESG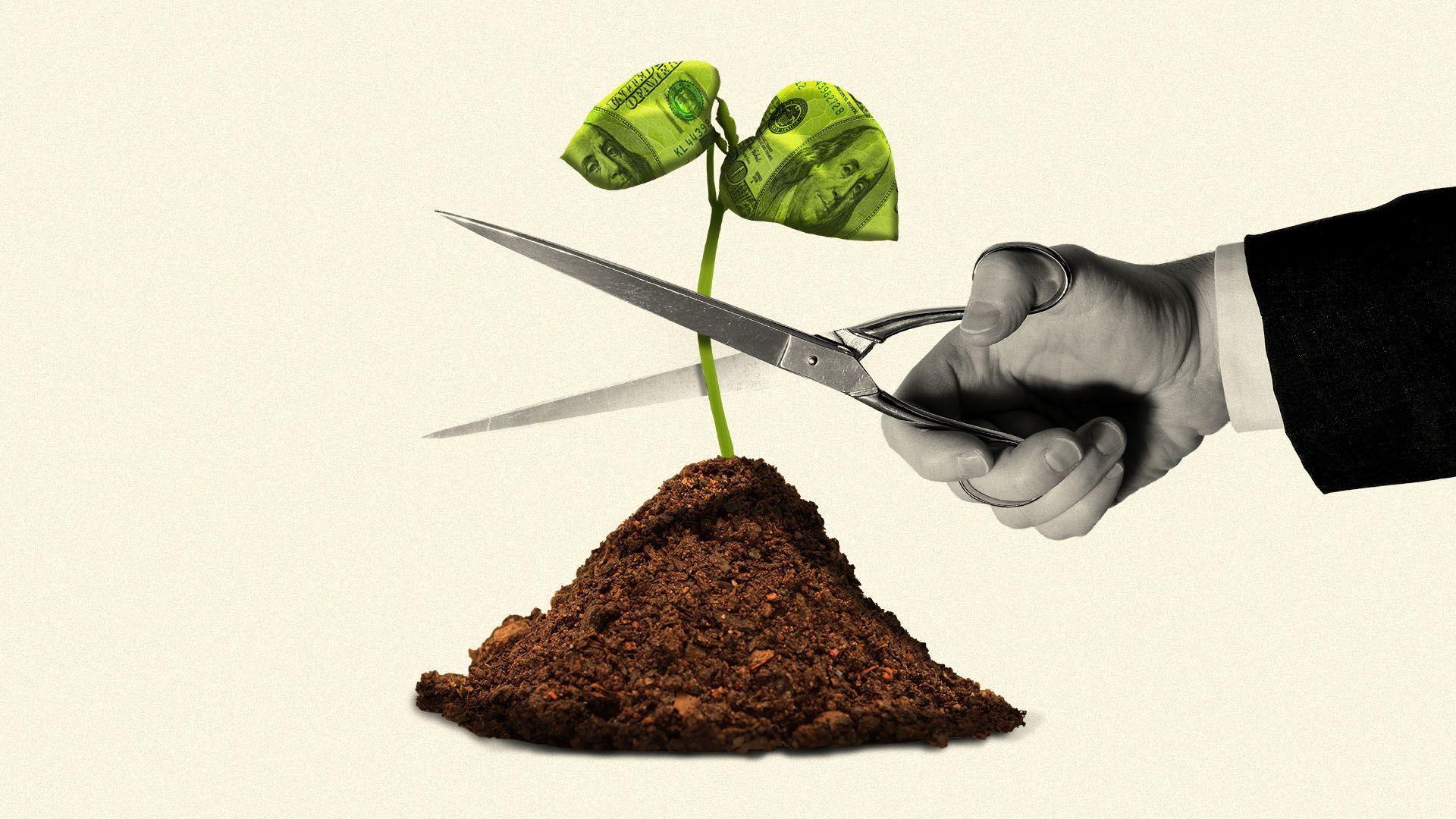 There was one particular phrase — acronym, if you will — missing from Larry Fink's annual letter out Wednesday: ESG.
Why it matters: The head of BlackRock, the world's largest asset manager, is changing his messaging tactic in light of escalating political attacks against firms that use environmental, social and governance data in investment decisions.
What he's saying: In a section conspicuously titled "Helping clients navigate and invest in the global energy transition," Fink mentions the energy transition, or a variation of it, 20 times.
"ESG" is not mentioned at all.
"Choice" or "choices" makes five appearances in the same section.
"We have clients who want to invest in ways that seek to align with a particular transition path or to accelerate that transition. We have clients who choose not to. We offer choice to help clients reach their investment goals, and we manage their assets consistent with their objectives and guidelines," Fink writes.
Between the lines: Fink might be betting that his new line of messaging will insulate the firm from the political firestorm ignited by its commitment to ESG.
He commits to continuing investment in the space, but now emphasizes how BlackRock clients inform these decisions and that it's not a directive of the firm itself.
Reality check: ESG was never a perfect measure of climate risk, as it also includes data around social and governance risks.
EV maker Tesla, for example, always stood low on ESG ranking due to governance issues.
Be smart: The escalating attacks against ESG by conservatives are working.
Although they aren't stopping investment in the space itself, Fink's quick pivot to new messaging indicates that the ESG moniker is politically unfavorable enough to warrant avoiding it altogether.
As we have seen in the fallout around Silicon Valley Bank's failure, ESG critics are quick to jump on the blame game in an effort to discredit any financial institution that sticks its neck out.
That could have an overall chilling effect on the financial sector as a whole just as more investment than ever is needed to accelerate the energy transition.
The bottom line: Fink's non-mention delivers as pessimistic an outlook for ESG as his broader letter does for overall economic turbulence over the near-term.
Go deeper