Constellation sparks nuclear-powered hydrogen production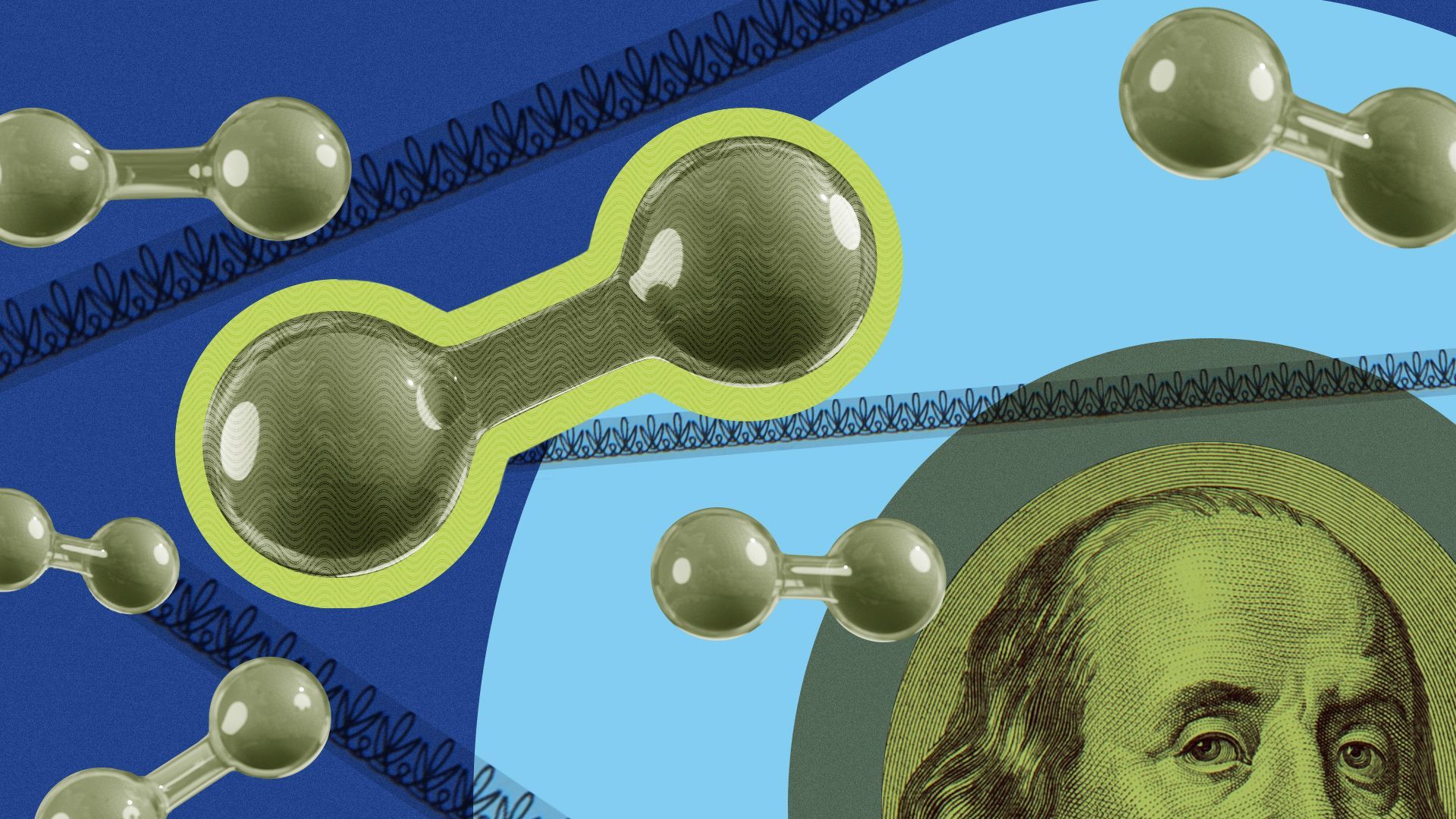 Constellation has started production at its 1 MW nuclear-powered hydrogen production plant.
Why it matters: The project shows how nuclear plants can potentially open new revenue streams by expanding into hydrogen production. Generous incentives in the Inflation Reduction Act also help.
Driving the news: Constellation has started making hydrogen at the 1 MW demonstration-scale facility at the company's Nine Mile Point Nuclear Plant in Oswego, New York.
Zoom in: The Department of Energy funded 50% of the $11.6 million facility, a Constellation spokesperson tells Axios. The project is one of four such nuclear-powered hydrogen projects that the agency is backing.
The DOE estimates that a single 1,000 MW nuclear reactor could produce 150,000 tons of hydrogen per year.
To put that in context, a planned Texas project being touted as the country's largest green-hydrogen facility would produce roughly half as much.
State of play: About 95% of U.S. hydrogen is produced by natural gas.
Pilgrim Nuclear Power Station in Massachusetts and Cooper Nuclear Station in Nebraska had previously implemented hydrogen production.
Constellation's demonstration plant is the only one that's currently operating, the company says.
What's next: Constellation last month announced plans to build a $900 million hydrogen facility in the Midwest, which would combine nuclear and green-hydrogen tax credits in the Inflation Reduction Act.
The company is also planning to locate hydrogen fuel cells at Nine Mile Point for long-duration energy storage.
It received $12.5 million for the project last fall from the New York State Energy Research and Development Authority.
Of note: Exelon spun off Constellation in February 2022.
Go deeper