Expert voices: Clean Energy Ventures' Girish Nadkarni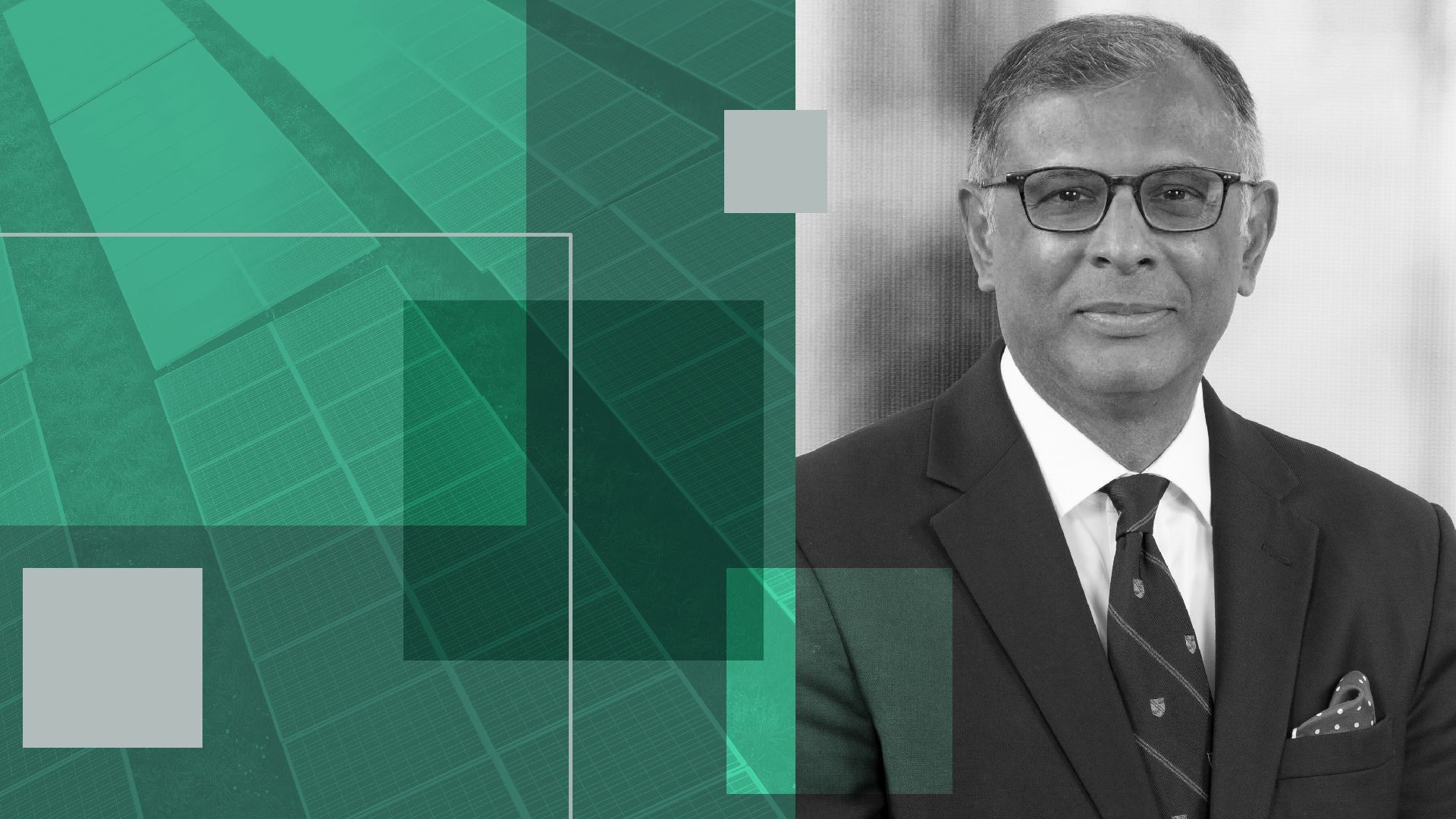 The latest climate tech boom isn't Girish Nadkarni's first rodeo. That's why he's been sounding the alarm bells over ever-increasing company valuations as more and more VCs try to capture lightning in a bottle this time around.
Why he matters: Nadkarni was appointed to Clean Energy Ventures' advisory board Tuesday after spending the majority of his career leading climate tech investors like TotalEnergies Ventures, ABB Technology Ventures and OGCI Climate Investments.
As an adviser, Nadkarni will consult the firm on potential investments while also working with its current portfolio of climate tech companies.
This interview has been edited for length and clarity.
What, in your view, has been the big story in clean energy/climate tech this week?
The Financial Times reported this week that Sequoia walked away from a deal with [crime-tracking app] Citizen, which the firm believed was overvalued.
This shines a light on a trend we're seeing more frequently across the climate tech investment landscape: VCs have been feverishly making deals at indefensible valuations.
What would you add to the narrative?
While we're seeing a proliferation of climate VC firms popping up, the downside is some of these funds are being raised by passion, not people with experience in investing, energy or climate tech.
There is no substitute for hard-earned venture capital or sector-specific experience, particularly in the climate sector. Overvaluations have the potential to hamper progress in a hefty way, which is why we are seeing long-time investors like Sequoia walk away from deals.
By contrast, what is not receiving the attention you feel it deserves?
While the world is focused on what it takes to truly scale a successful climate tech company in today's market, what we should be talking about is why the hedge fund "spray and pray" approach is destined to fail in climate tech in the long term.
Cleantech 1.0 taught us that energy investments take a lot more money and time to mature than software or other technology investments. For example, simply adding extra engineers does not speed up hard-tech solutions like algae-producing biofuels, and we cannot simply manifest new infrastructure over the course of a month.
In three-ish words, what change would you make to clean energy/climate tech investing?
Founders: Partner with VCs with strong sector expertise that can guide you through the critical development and commercialization stages.
While high valuations may be a big ego boost, the expectations can create significant problems for future rounds. At best, companies suffer the indignity of a down round; at worst, companies fail to raise the next round.
Go deeper