Biden looks to revive old nuclear plants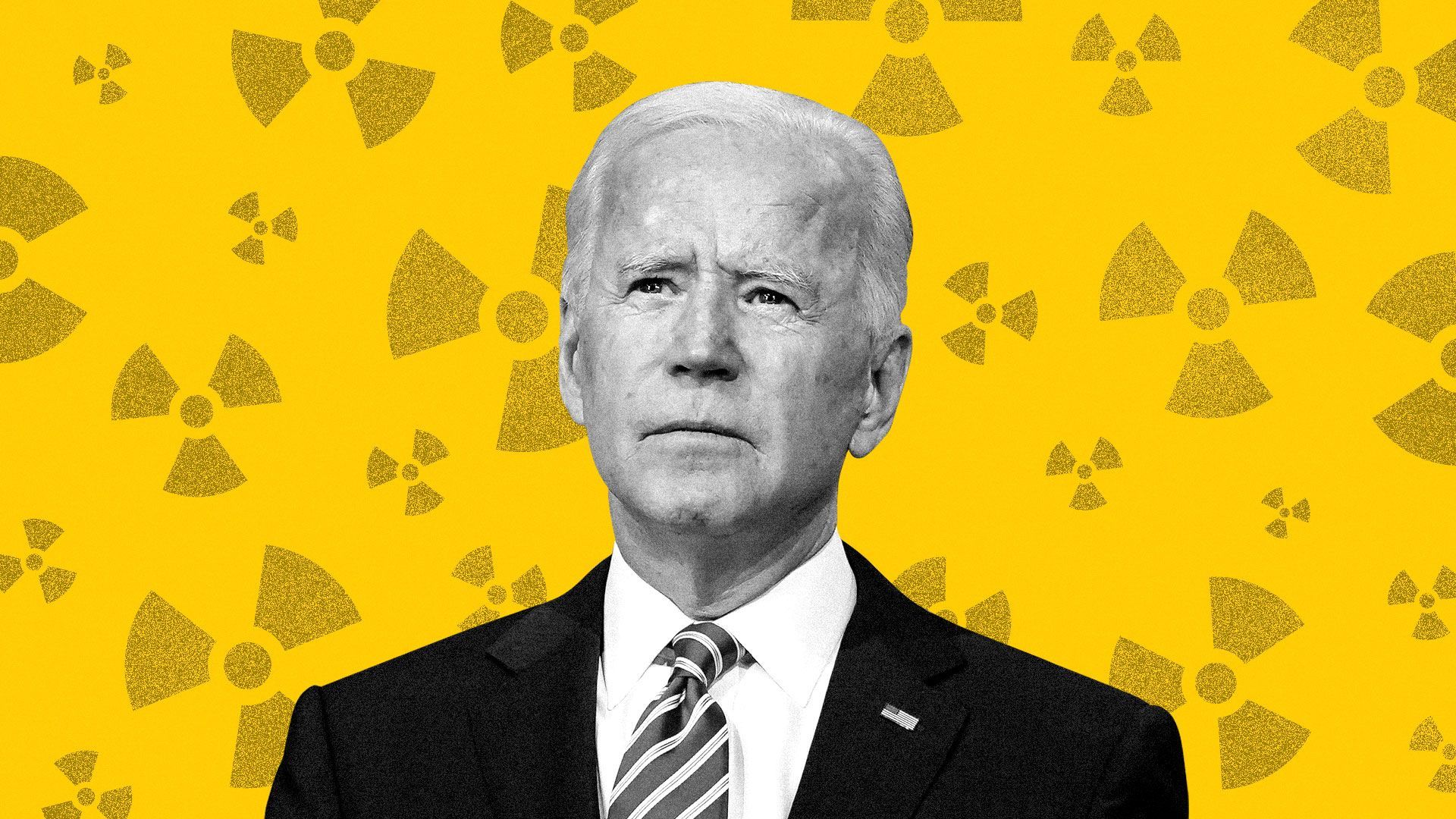 The Biden administration this morning announced it's offering as much as $1.2 billion to keep aging nuclear power plants online, and even to revive one that recently closed.
Why it matters: Nuclear power is the largest firm source of zero-emissions electricity in the U.S. Many of those plants are old and increasingly expensive to run.
Driving the news: The Department of Energy is providing funds for plants at risk of closing in the next few years, Reuters reported.
The money comes from a $6 billion Civil Nuclear Credit program established in the 2021 infrastructure law.
Applications are open through May 31.
The intrigue: Plants that stopped operating after Nov. 15, 2021, are also eligible.
That enables the Palisades plant in Michigan, which had a funding application rejected late last year, to apply for the funds.
The ~800 MW plant closed last May when owner Entergy discovered a leak in the coolant system.
Be smart: The U.S. has never reopened a nuclear plant that's been permanently de-fueled, per Reuters and the Detroit News.
The idea has gained traction as some states and localities have recently faced energy crises while also struggling to achieve ambitious decarbonization goals.
Context: About a dozen nuclear reactors in the U.S. have closed since 2013. There are 92 still operating.
The average age of the country's nuclear fleet is about 40 years old.
The oldest operating reactor is Nine Mile Point Unit 1 in New York, which entered commercial operation in December 1969.
Go deeper