Battery recycler nets $375M from U.S. government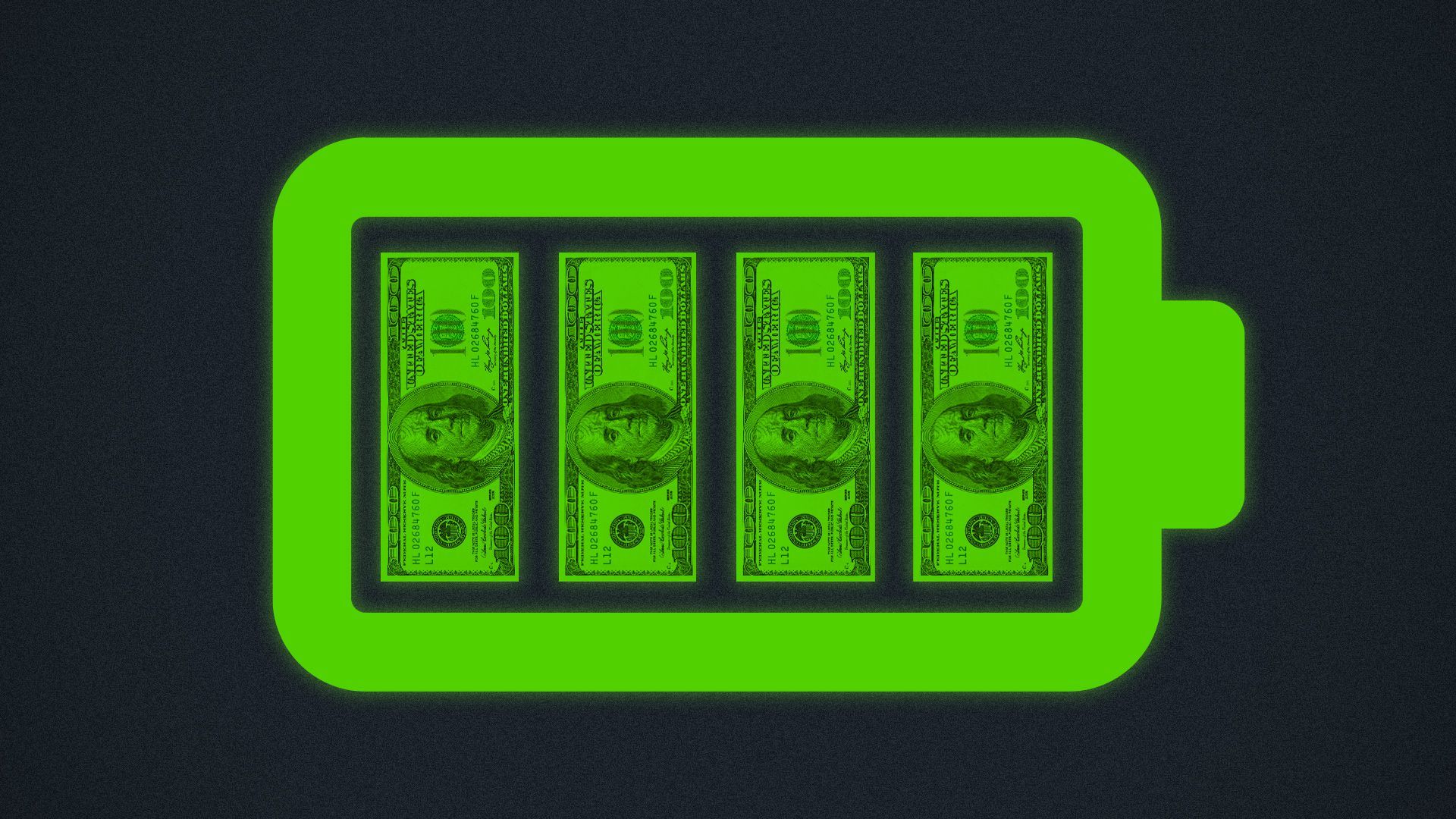 Li-Cycle, a battery recycling company, secured $375 million in conditional loans from the Department of Energy's Loan Programs Office.
Why it matters: Recycling lithium-ion batteries helps U.S. companies avoid materials shortages around the globe while lessening the environmental impact of EV batteries.
Details: The loan will finance Li-Cycle's construction of a recycling and material recovery facility near Rochester, New York.
The company extracts materials from end-of-life lithium-ion batteries that can then be used in new EV construction.
Source materials will come to the Rochester facility from Li-Cycle's three current operational sites in North America: Gilbert, Arizona; Tuscaloosa, Alabama; Kingston, Ontario.
LG provides batteries to be recycled and also uses Li-Cycle's recycled materials in new battery production as part of a larger partnership agreement.
Context: The DOE's LPO has roughly $412 billion available to lend, and has helped finance everything from new battery manufacturing to solar and wind projects.
Li-Cycle's loan is through its Advanced Technology Vehicles Manufacturing Loan Program, which focuses specifically on bringing manufacturing for EV materials stateside.
The bottom line: It'll still be a while until Li-Cycle can appreciate the full scope of the investment's impacts as it needs to meet a set of conditions to access the full $375 million.
Go deeper