Expert voices: Redpoint's Meera Clark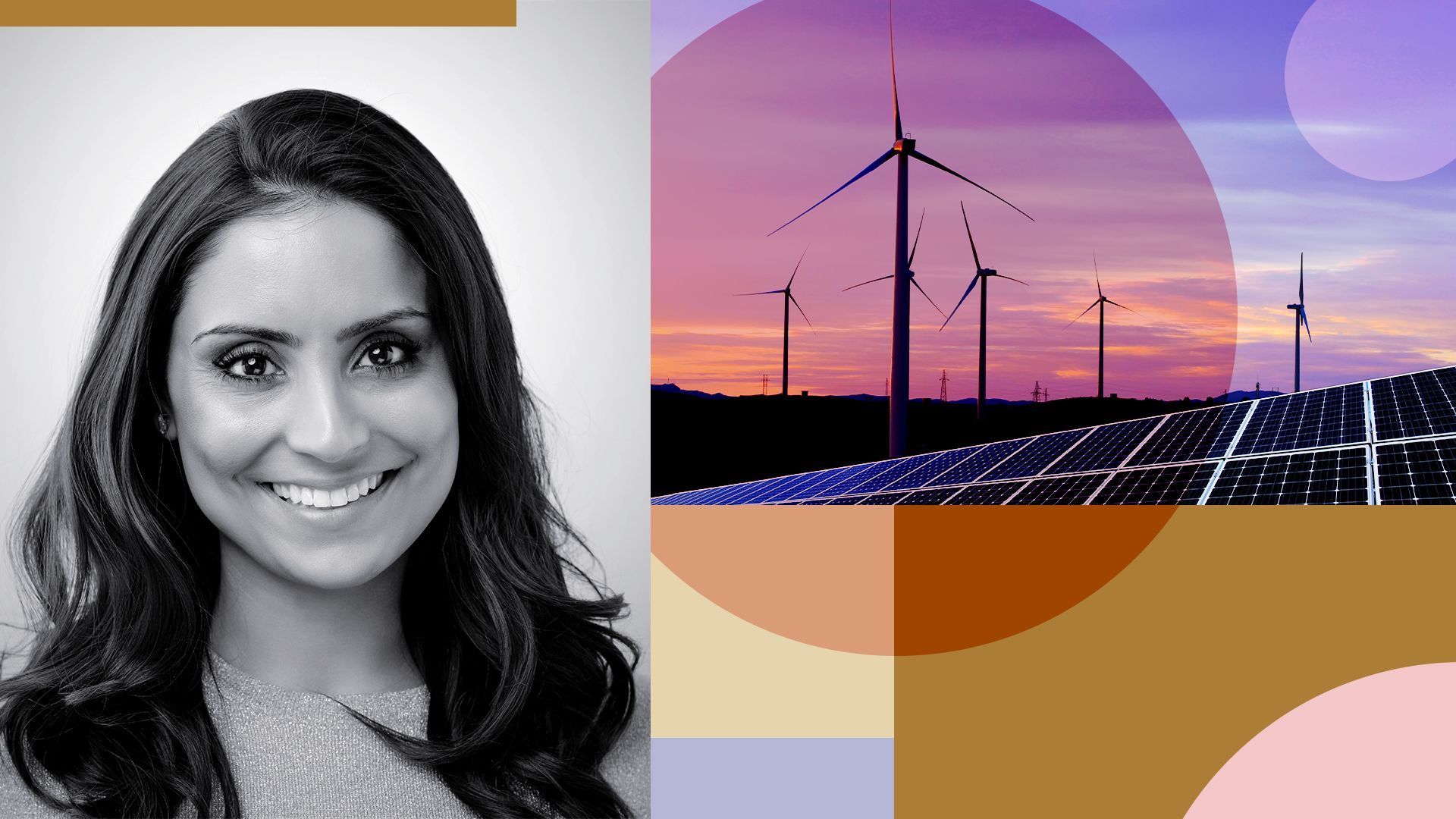 Not every climate investor has to be a PhD, Meera Clark says. And she thinks it's even better if new investors — who didn't live through the Cleantech 1.0 bust — join the ranks to evaluate the growing cohort of climate tech startups.
"The markets are more mature and, in my opinion, you need a diversified base of investors," Clark tells Axios.
Why she matters: Clark invests in consumer-focused climate tech companies with Redpoint Ventures, a generalist venture firm with roughly $3.8 billion AUM. She moved to the bigger pond, as it were, from Obvious Ventures, an upstart firm that invested in climate tech before it was a Silicon Valley trend.
This interview has been lightly edited for length and clarity.
What, in your view, has been the big story in clean energy/climate tech this week?
This week's announcement of the Greenhouse Gas Reduction Fund, a dedicated $27 billion program under the Inflation Reduction Act umbrella, marked a meaningful step in the electrification journey of lower income and historically underserved communities as the platform unlocks access to capital and support for cost-saving rooftop and community solar programs.
In parallel, the EPA announced the launch of a national series of community roundtables focused on establishing sustainable support systems to facilitate the scaled activation of these communities and infrastructure projects.
Combined, these GGRF efforts will empower the millions of Americans most impacted by climate change yet woefully unequipped to invest in mitigation or reduction strategies from an affordability perspective to engage in full force.
What would you add to the narrative?
This accelerating deployment of rooftop solar, community solar, and storage programs should not only lower the overall energy costs of these communities, benefiting their household bottom lines, but also continue to strengthen the case for and feasibility of virtual power plants (VPPs) as a countermeasure to our brittle and aging grid.
With investor appetite growing by the day, watch VPPs as an investment hotbed over the coming quarters as they promise more affordable, more dependable, and more dynamic sources of energy for tomorrow's consumer.
By contrast, what is not receiving the attention you feel it deserves?
While it indeed made headlines stateside, I think the EU's announced prohibition on sales of new gas-powered cars by 2035 was underreported relative to its longer term impact.
Accounting for close to 20% of not only new vehicle sales but also passenger cars produced, the 27-country coalition is poised to both put inexorable pressure on global OEMs to double down on EV production and incentivize broader government-supported investment in necessary infrastructure like multinational charging networks. The move marks a meaningful milestone in the transition to carbon free transportation.
In three-ish words, what change would you make to clean energy/climate tech investing?
Enhanced emphasis on tech infrastructure.
Go deeper